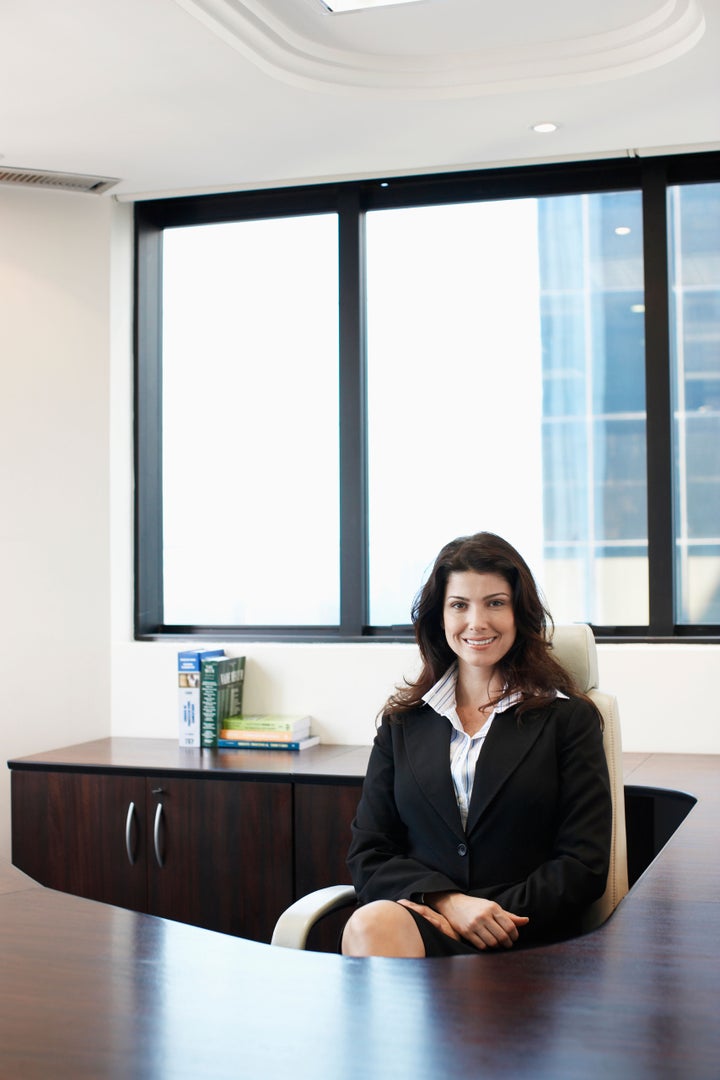 CEOs of the largest companies in the world, by virtue of the ever-growing scope and scale of the operations they manage and the influence they wield as a result, are well-positioned to be significant catalysts for positive social change. Unfortunately, doing so has traditionally not been a part of a corporate CEO's job description. As is still taught in most business schools, CEOs are paid to prioritize delivering the highest financial return to the company's owners at the expense of all other considerations. Narrowly-defined, this is a CEO's fiduciary responsibility to its shareholders and it is legally-binding.
Yet having worked closely with the more than 180 leading CEO members of The Committee Encouraging Corporate Philanthropy for the past seven years, I have witnessed the pivotal role that many CEOs are proactively assigning themselves as vocal advocates for corporate engagement on entrenched societal issues.
Not only are these CEOs empowering the firm's employees to take part in volunteerism initiatives on company time and allocating a percentage of profits to philanthropic grant-making, both of which have been core components of corporate community engagement practices for decades, but also they are rethinking the social-sustainability of their core corporate strategies. In doing so, they are investing heavily in research and development projects that target solutions to social injustice issues such as illiteracy or a community's lack of access to clean water. They are initiating partnerships across sectors to discover how the company's products and expertise can complement and extend the important work of the nonprofit and government sectors. They are investing in a more nuanced understanding of the complexity and interconnectedness of factors that lead to staggering high school drop-out rates or domestic violence.
Why are CEOs doing this? Study after study has shown that companies face increasingly intense scrutiny about their impact on society from stakeholders around the globe. The recent financial crisis has damaged trust in business and increased regulatory concerns. Younger generations in particular are asking tougher questions about a company's relationship to the community and its effects on the world. This sentiment is so widespread that not only are activists, consumers and other groups outside the business demanding change, but so are the company's own employees.
While this pressure is a motivating factor to be certain for many companies, and I am personally highly supportive of the public's call for greater corporate transparency and accountability, my experience is that for visionary CEOs it is not the driving factor. Rather, many CEOs are stepping up to a new role inclusive of a concern for societal well-being because they are realizing that the growth path of the business will directly and inevitably intersect with certain social issues. Restricted access to affordable housing, environmental concerns, and a lack of access to water (among countless other societal issues) all have the potential to directly affect the success of a company. While the exact issues will depend on the circumstances of the company, the largest companies in the world will be affected by a host of issues as their operations grow. In this sense, CEOs are motivated not only by the rising expectations both inside and outside the company, but also because there is a long-term business benefit to doing so.
Stepping back, in this way these leading CEOs are living up to their fiduciary responsibility -- but are just redefining that responsibility more broadly and over a longer time horizon. To return the highest profit to shareholders in the future, a company must be part of the solution to societal issues today.
PepsiCo's Chairman and CEO Indra Nooyi stands out as one example of this philosophy, using her "Performance with Purpose" platform to move the company's product portfolio toward healthier foods and beverages. Similarly, IBM Corporation's "Smarter Planet" initiative has at its core a "profound shift in management and governance toward far more collaborative approaches." The Dow Chemical Company's "Breakthroughs to World Challenges" commitment was inspired by the realization that if the company can deliver products and services that address housing, energy, and climate issues -- the company and society will be better off as a result.
To be sure, at the other end of the spectrum, lagging CEOs maintain that corporate engagement on social issues is a misuse of profits. But the CEOs who are CECP members not only disagree with this latter group on principle, but also have seen firsthand the business benefits of a more enlightened, forward-looking agenda that recognizes the interconnectedness of societal and business health.
For this reason, the topic of CECP's 2012 Board of Boards CEO conference (an event that is ranked as one of the world's leading executive events and convenes 80 global CEOs) will focus on the transformative business opportunity of rethinking old assumptions about community engagement. It is a closed-door opportunity for leaders to find new ways to move beyond a trade-off mentality in which business success and social responsibility are a zero sum game. Highlights from this timely discussion will be shared on CECP's website.
But CECP doesn't want these pioneering CEOs to be islands of excellence. Our aim is to share their experiences and insights to encourage more CEOs to lead with this vision. CECP supports CEOs making this shift with: an online corporate giving trend-analysis tool; CEO-level networking programs; research that blends cutting-edge frameworks with practical implementation advice; and forums for corporate giving officers and foundation presidents to exchange ideas and interact with thought leaders. All research and conference outcomes are available as free downloads from our website.
Additionally, CECP has created the annual platform of International Corporate Philanthropy Day -- created in 2004 and being celebrated today -- as a day for the international corporate philanthropy community to reflect on its progress and the opportunities ahead. Companies commemorate the day by announcing new programs, reporting giving goals, recognizing employee commitments, and much more.
We invite those with a stake in corporate societal engagement to join us in this ongoing conversation about the potential for "business at its best" -- a mindset unrestricted by the traditional division between choosing what's best for the business and what's best for society. It's a collaboration requiring both insight and resolve, but one with potentially immense benefits for all.
The Committee Encouraging Corporate Philanthropy is the only international forum of business CEOs and chairpersons focused exclusively on corporate philanthropy, and leading the business community in raising the level and quality of corporate philanthropy. Philanthropist and actor Paul Newman founded CECP in 1999 with the belief that corporate America could be a force for good in society. CECP's thought leadership focuses the business community in raising the level and quality of corporate giving. The organization is dedicated to representing the CEO voice, promoting business discipline in corporate philanthropy, and setting the standards for philanthropy practice and measurement.
Calling all HuffPost superfans!
Sign up for membership to become a founding member and help shape HuffPost's next chapter