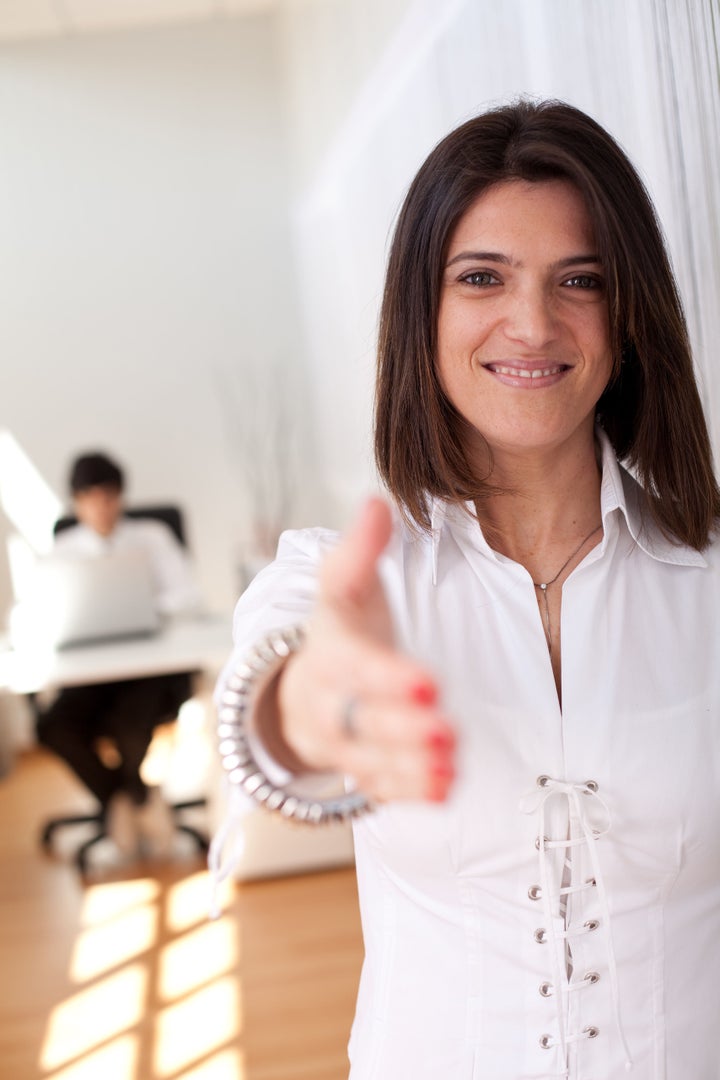 Business as usual is changing. Or at least the way business leaders think about philanthropy is changing.
In an era of global connectivity and instant media, companies increasingly view philanthropic campaigns as an intrinsic component of a successful business strategy, rather than an external obligation. They now recognize that addressing social and environmental issues is an investment in future markets, and they are also acutely aware that new forms of social media instantly throw their actions under the gaze of globally conscious consumers. This new and radical connectivity reverses the traditional opposition between financial success and socially responsible behavior.
In order to learn more about some of the concrete ways that corporations are changing their giving strategies, I reached out to a few experts in the field of Corporate Social Responsibility (CSR). I spoke with DeShele Dorsey, Senior Managing Director of Corporate Social Engagement at Changing Our World, Julie Gehrki, Director of the Walmart Foundation, and Bob Corcoran, Vice President of Corporate Citizenship at GE. They were able to share observations about how these trends are playing out on the ground.
But before I jump into these observations, I want to clear up the most basic question: what is Corporate Philanthropy? Or, more broadly, what is Corporate Social Responsibility? The World Business Council for Sustainable Development used the following definition in its publication "Making Good Business Sense" by Lord Holme and Richard Watts: "Corporate Social Responsibility is the continuing commitment by business to behave ethically and contribute to economic development while improving the quality of life of the workforce and their families as well as of the local community and society at large." But does CSR refer only to dollars donated toward social causes? Does it have to do with the ethics of who a corporation buys from, how they make their product, and how they market it? Is it about how often employees volunteer? Does it include cause-marketing strategies, like the "Go Red" campaign? If you feel like you can't answer these questions, don't feel like you need to hit the books or your Google search button: there is no clear answer. The field is growing and changing so rapidly that its boundaries are still being drawn.
Even if the definition of CSR is less than clear, there are some clear and fascinating trends in corporate giving that emerged from my conversations. First, I learned that according to a recent summary report by the Committee Encouraging Corporate Philanthropy (CECP) total corporate giving is slowly climbing back toward pre-recession levels. Aggregate total giving in 2010 surpassed 2009 levels by almost 18%, and in fact, 53% of companies gave more in 2010 than in 2007, before the economic crisis set in. Take a look at three intriguing trends that have defined this new wave of giving:
1)Giving aligned with core business expertise. Corporations increasingly focus their giving around issues that relate to what they do as a company. DeShele Dorsey, Senior Managing Director of Corporate Social Engagement at Changing Our World, pointed out that "there is momentum building behind the idea that a company's community involvement might intersect directly and squarely with what they do as a business... What you will begin to see more and more," she predicted, "are organizations looking to add their business acumen to the philanthropic dollar." She explained how this strategy allows a company to enhance their monetary and in-kind gifts with strategic knowledge about a subject area and is an effective way for them to maximize philanthropic impact. FedEx, she pointed out, is an excellent example of a company that has done this well. FedEx has focused its philanthropic efforts around disaster relief, partnering with organizations like the Red Cross and leveraging its expertise in the area of logistics and shipping to effectively transport relief materials to people affected by disasters.
DeShele went on to point out others who successfully leverage their core expertise around philanthropic campaigns: General Mills gives toward hunger issues, domestically and internationally; Western Union addresses issues facing migrant families; Goldman Sachs launched an impressive campaign to provide women with the tools to start their own businesses; and Walmart made a $2 billion commitment to fight hunger focusing on giving grants to domestic hunger relief organizations and donating food from its stores to food banks.
DeShele's words echoed what Julie Gehrki, Director of the Walmart Foundation, had to say about Walmart's philanthropic philosophy. "I'm well aware that the power of Walmart is in the business," Julie explained. "It's important that businesses leverage their strengths to maximize the charitable impact they can have. Walmart is the nation's largest grocer, and it made sense that the company and the Walmart Foundation look at how we could address food insecurity in this country. When a business, and its Foundation, take the corporation's strengths and use them to enhance their responsibility efforts, it can be a very powerful combination."
Bob Corcoran, VP of Corporate Citizenship at GE, also described how it is more effective to align philanthropic dollars with business expertise. One of GE's largest philanthropic programs, Developing Health US, focuses on improving access to community healthcare facilities in low-income communities. One of the key ways that GE increases the capacity and efficacy of these community health centers is by passing on their own business knowledge about workplace efficiency. GE has spent years carefully developing methods for reducing wasted workplace effort in their own facilities, from rearranging the factory floor to restructuring the flow of paper in an office. Through Developing Health US, GE employees volunteer their time to teach these skills to partner community health centers, thereby helping them to reduce time devoted to paperwork and maximize time devoted to patients, ultimately increasing access to healthcare. In one Cincinnati community health center that Bob described, GE's commitment reduced patient wait time by over 40% and helped doctors and nurses to find 30% more time to see patients. Developing Health US allows GE to donate its own business expertise to expand the capacity and reach of these healthcare facilities.
2)Employee Engagement. Employees and jobseekers today place a high value on a company's social commitment. As a result, employee volunteer programs -- especially ones that encourage skilled volunteering -- are becoming increasingly popular. At GE, the employees who donate management expertise to community health centers are one fraction of the employees who donate their skills throughout the company. Nationwide, GE has formed 123 Volunteer Action Councils, city-specific employee that help employees look for volunteer opportunities during the workday. Last year alone, 70,000 employees completed volunteer projects on behalf of GE.
A strong CSR program can also help with employee retention and workplace morale. As a recent article in Forbes points out, "the connection between CSR and engaged employees continues to grow. The Society for Human Resources Management compared companies that have strong sustainability programs with companies that have poor ones and found that in the former morale was 55% better, business process were 43% more efficient, public image was 43% stronger, and employee loyalty was 38% better."
And a strong CSR program is essential for attracting talented and motivated employees in the first place. The new generation of job-seekers places a high value on social obligation. 88% of new jobseekers choose employers based on strong CSR value, and 86% would consider leaving if the companies' CSR values no longer met their expectations.
3)Communication. In an era of social media and instant data transmission, it is essential for companies to effectively communicate their social commitment. As DeShele explained, "companies are getting smarter and savvier about sharing their community involvement activities, especially the use of digital strategies and social media. I think that in particular, Dell does an excellent job of using media as a platform to engage both employees and consumers in a real-time conversation about what they're doing as a company and what they're doing as a corporate citizen."
The article in Forbes also stresses that "Facebook and Twitter are essential communications tools for any serious CSR program...Through social media, companies gain a following of people who are interested in their CSR performance and can keep tabs on stakeholder sentiment on any emerging issue."

Ultimately, it seems that social media is the critical factor driving this new social ethic. In a world of instant data transmission and real-time user-driven sharing, corporate leadership feels closer than ever to the issue that need fixing, and ordinary consumers feel compelled to make ethical decisions about the companies that they support.
Scott Henderson, writing for the Chronicle of Philanthropy, best describes the magnitude of this change in social ethics and corporate responsibility:
"In a connected society, how a corporation makes its profit and how it helps address wider social problems matter." He writes, "the more connected we become, the more those who make profit possible are aware of who is adding to the social burden, who is ignoring community problems, and who is working to create solutions for them... Effective social responsibility recognizes the importance of strengthening and buttressing the community, which makes profit and enduring value possible."
"Earnest concern for the common good is not a dangerous illusion," he writes, "it is the cost of doing business in a connected society."
It is clear that there are plenty of organizations out there that are more than happy to shoulder this cost. But they don't consider it a cost -- they consider it a privilege.
Popular in the Community