The Face of Corporate Yoga, Fitness, and Wellness - Part 4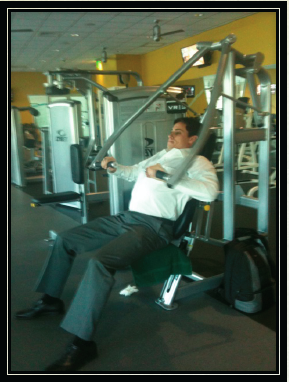 The phrase "an ounce of prevention is worth a pound of cure" is definitely being put to the test in today's health and fitness marketplace. Seventy seven percent of large manufacturing companies have reported offering some form of wellness program, while smaller companies are slower to offer such benefits. One of the reasons for the hesitation is this: Is there a measurable and quantifiable Return on Investment (ROI) in corporate fitness and wellness programs? The answer is simple~YES.
Why Should Employers Get Involved? There are numerous potential benefits to employers. A meta-analysis of corporate health and wellness programs shows for every corporate dollar spent on wellness programs, an average of $3.37 was saved. Studies also show the following positive results when health and wellness programs are made available to employees and their families either on-site or with partnerships (gym and studio memberships, Weight Watchers meetings, etc.)
Reduces cost for chronic diseases
Reduces overall costs of healthcare coverage
Decreases absenteeism
Improves stress management
Reduces employee turnover
Improves worker satisfaction
Improves morale
Ensures greater productivity
Improves fitness and health
How much money should be invested?
The key to any investment for the future is to determine the budget you have to work with in the present. Once a monetary figure is in place, the program will take shape based on needs and necessity. The "needs" can easily be determined by creating a needs assessment. (See: Finding the right health and wellness programs for corporate America: The Face of Corporate Yoga, Fitness, and Wellness Part 3.) The "necessity" will be determined after the needs assessment is performed to help prioritize which programs deserve to be addressed first. Many sources support focusing on the specific needs and necessities of employees will reduce overall healthcare spending by both employers and employees. Preventing injury and supporting a healthy lifestyle are two among many cost factors for "necessity" programs.
Necessity programs can take various forms and fluctuate in cost. Two such programs are Awareness Programs and Lifestyle Change Programs. Awareness Programs create awareness for supporting a healthy lifestyle. Educational materials, newsletters, and lunch and learns are both cost efficient and can have a large impact at the same time. Lifestyle Change Programs such as flexibility training and core support, back care classes, nutritional education, and smoking cessation are run by outside sources and can be more costly to start. Employers who satisfy a "bottom line" budget can still successfully promote obesity prevention, stress management initiatives, and injury prevention with creative finance options such as employee run volunteerism, and soliciting donations from local health companies looking to promote their own businesses or products. The costs for all of these programs vary, and keep that in mind when you start planning your budget.
When Can I expect a Return on Investment (ROI)?
The answer to this can only be determined by how important the health and wellness program is to both the employer and the employee. Creating a healthy lifestyle will take time, so the employer should plan for additional budgetary needs and support extra activities to promote health awareness in the workplace. Incentivized programs like 10,000 steps/day program, "Better Choices Breakfast" program, Couch Potato to 5k, and "employee only" events work towards keeping a healthy culture in the forefront at the workplace. Cost efficient group events such as 15 minute wellness walk breaks, a 5k fun run, weekend family obstacle course, and "Healthy Choices" cook-offs are just some of the ways to involve everyone in promoting wellness and togetherness both at work and at home. Employers who focus on health and wellness programs as preventative measures will see ROI with the overall reduction in healthcare spending, work related injury, and absenteeism due to injury or illness. With careful planning, efficient and effective wellness programs offered to employees and their families can shrink both the waistline and the bottom line.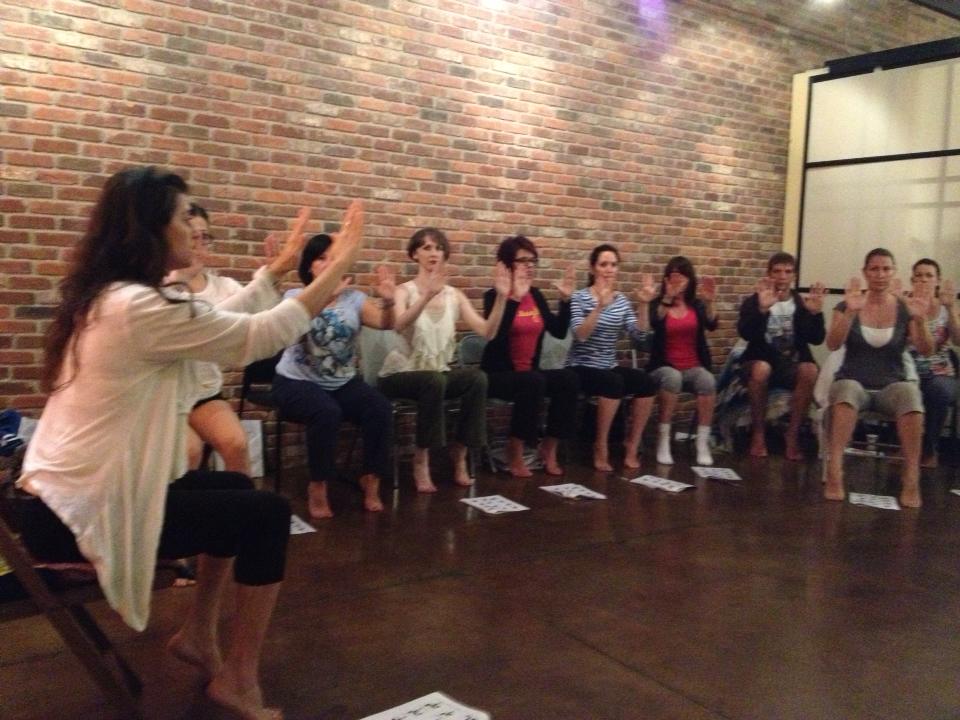 Fitness & Yoga professionals training for Seated Chair Yoga and Stretching Program
Courtesy of Melissa Nordin and Yoga Loft
Calling all HuffPost superfans!
Sign up for membership to become a founding member and help shape HuffPost's next chapter