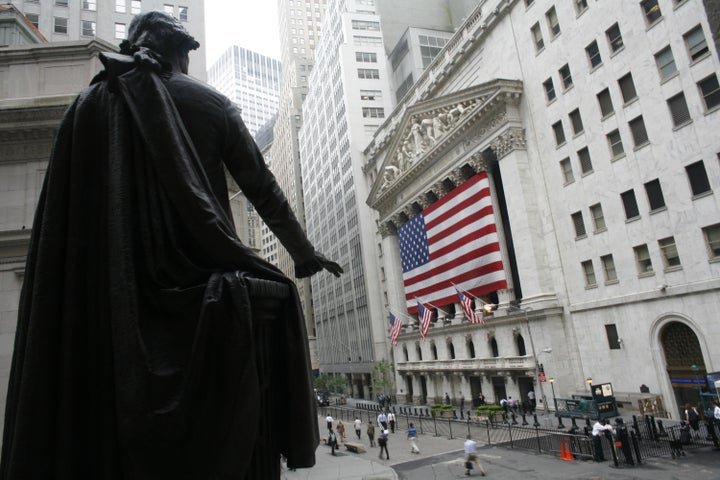 Corporations have reaped in approximately 88 percent of the national income growth since the economic recovery began, states a report by Northeastern University, cited by The New York Times.
"The lack of any net job growth in the current recovery combined with stagnant real hourly and weekly wages is responsible for this unique, devastating outcome," states the report.
What accounts for this, chief economist at Point Loma Nazarene University in San Diego, Lynn Reaser, suggested to The Huffington Post in March, is that companies have been able to bring their production levels back to pre-recession levels without hiring. "We have now recovered all of the output lost in the recession, but we are still down by 7.5 million workers," she said.
In The New York Times, it was reported that equipment and software prices have fallen by 2.4 percent, while labor costs have risen by 6.7 percent. This, Barclay's economist Dean Maki told the Times, is giving businesses an incentive not to hire.
There is some data that suggests that the American people are sensing the nation's economic trouble. As of June 30th, Gallup's economic confidence of Americans index was pegged at -32, down from its Recovery high of -16 in February. A recent joint CBS News/New York Times poll also found that 39 percent of Americans believed the U.S. economy is in permanent decline.
Popular in the Community