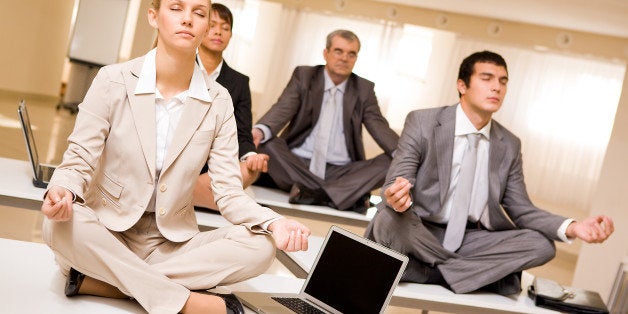 Mindfulness. If you're not yet au fait with the concept, it might be a good idea to familiarize yourself with it now, because you'll be hearing a lot about it in 2013; from business leaders, academics, politicians and educationalists.
But don't, whatever you do, call it a buzzword, for it's the very opposite. By definition, mindfulness aims to shut out the buzz; it is a brain-training technique based on using your breath to achieve mental clarity.
It has been discussed in Parliament as a therapy in relation to both unemployment and depression. But it isn't about zoning out. If anything, it's about zooming in; paying attention to the present and decluttering the brain to make room for creativity -- and in business that means boosting the bottom line.