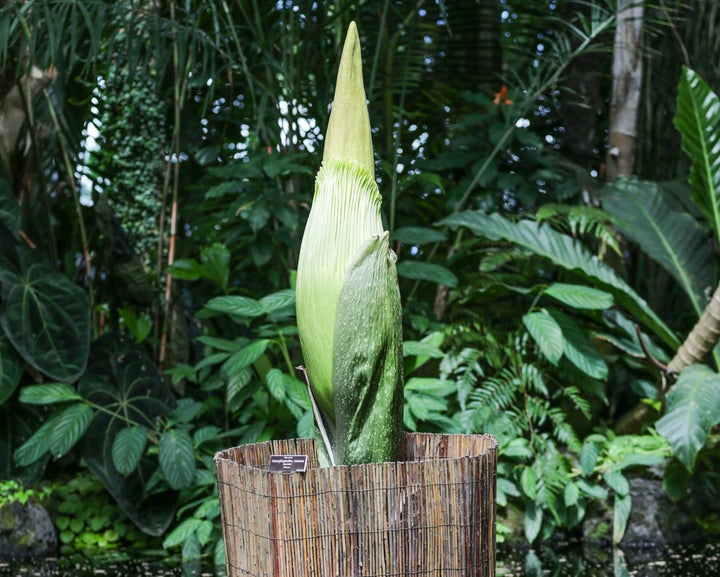 The corpse flower is one of the largest flowers in the world and only blooms about once every decade. While the sight of the massive and strange looking plant is a spectacle in and of itself (its leaves can stretch up to 12 feet tall in its natural environment), the visual aftermath of the bloom isn't the most noteworthy part. It's actually the stench.
UPDATE: It's blooming! Check it out in the live cam above.
As its name suggests, the corpse flower smells like rotting meat when its petal-like leaves fold back to reveal dark burgundy insides. This week, a specimen at the New York Botanical Garden is expected to flower, releasing what's been politely described as a "strong, distinctive odor." Its peak bloom will last for about 24 to 36 hours, all of which will be captured on a live cam.
"When it blooms, the corpse flower will release a scent that's been compared to the odor of rotting flesh," Marc Hachadourian, manager of the NYBG's Nolen Greenhouses, explained to The Huffington Post. "It's foul and nasty, but the plant does this to attract pollinators that are attracted to dead animals."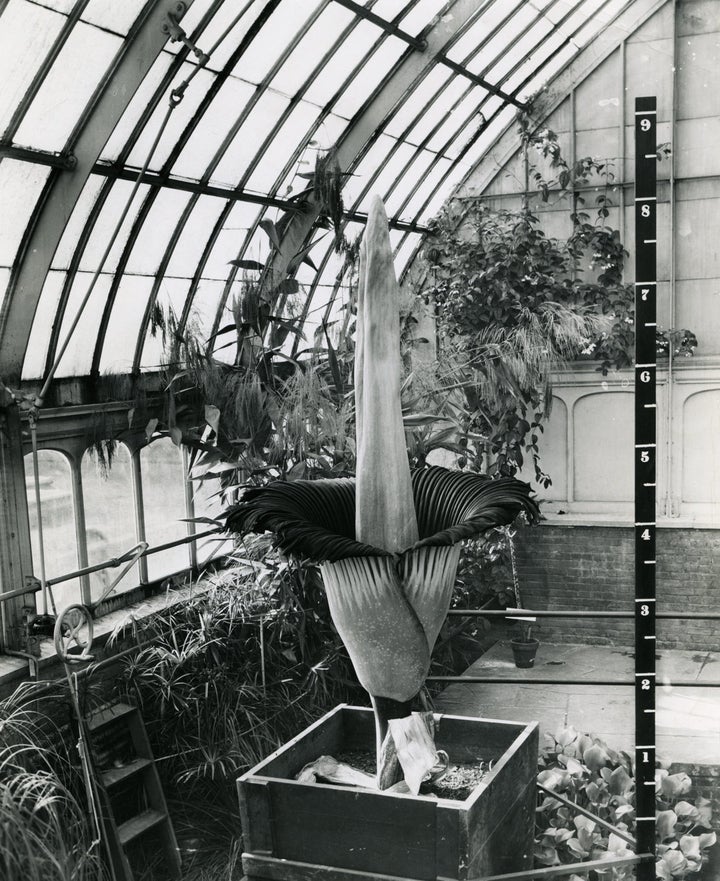 The NYBG accessioned its corpse flower in 2007 and has been nurturing it ever since. Hachadourian says his team is patiently waiting for the plant to flower "like expectant parents," working hard, in this particularly hot summer weather, to provide it with the best conditions possible. "It's unpredictable, but we have it on display in our Enid A. Haupt Conservatory so visitors can witness this horticultural curiosity for themselves when it happens."
It has been almost 80 years since a corpse flower bloomed at the NYBG, which is currently celebrating its 125th anniversary. On June 8, 1937, a specimen bloomed at the Bronx location for the first time in the Western Hemisphere. Because of that event, the corpse flower was the official flower of the Bronx from 1939 until 2000, when the city replaced it with the day lily.
Good call, Bronx. Good call.
After the current corpse bloom is complete, it will be several more years before this plant is ready to spew miasma again. So, get thee to the garden if you're into that kind of thing.
For more on the NYBG's 125th anniversary, head here.
Related
Before You Go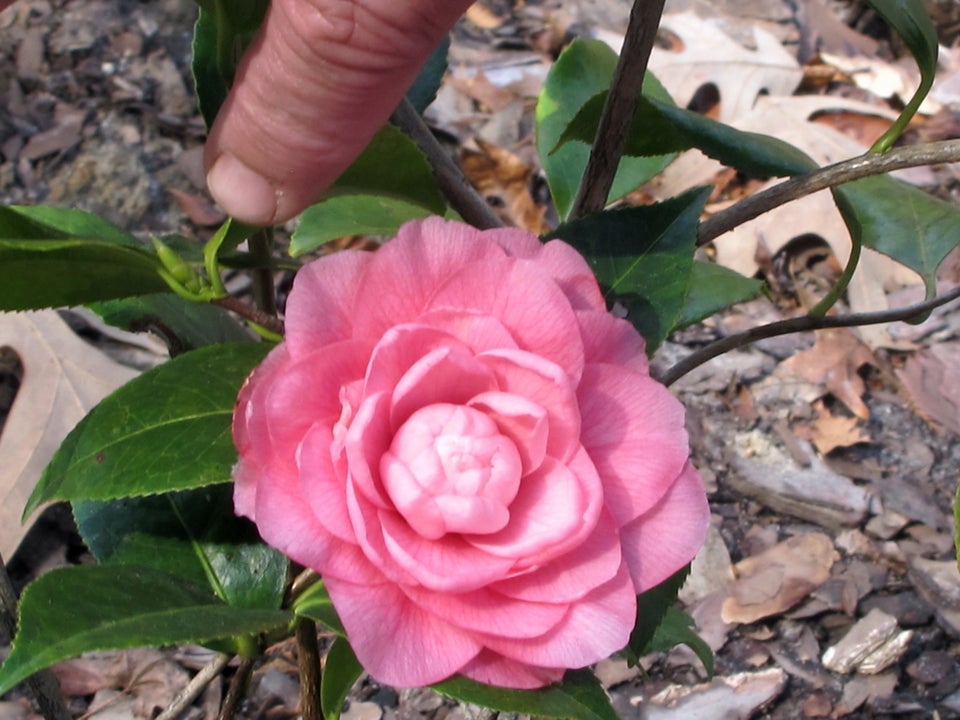 State Flowers
Popular in the Community