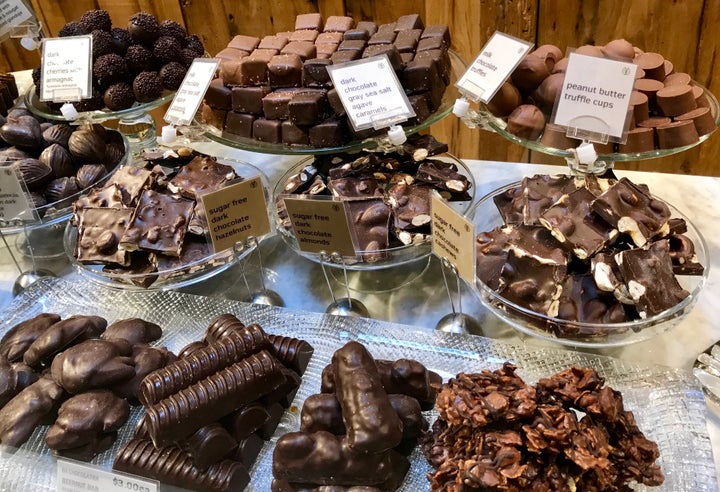 Headlines predicting the "extinction" of chocolate by 2050 bounced around the internet over the New Year's weekend, 2018. The alarming language of the citations in my Google Alerts augured the "end" of chocolate with words like "precarious," "devastating," "disappearing," and "doomed." What a way to begin the year. Who could not be upset at the certainty that in a generation our children and grandchildren would not know the deliciousness we adore. And, this, after only a couple of years ago, we panicked at predictions of chocolate shortages. Matters have gone from bad to worse, from shortages to total extinction.
It started with an article in Business Insider (12/31/2017) that touted "Chocolate is on track to go extinct in 40 years." It cited the work of UC Berkeley/UC San Francisco's Innovative Genome's Institute (IGI). That project intends to engineer cacoa plants to resist disease and is funded by Mars Company. IGI issued a statement two days later in which the lead scientist on the project said: "Cacao can be afflicted by several devastating conditions." To add to the confusion, a press release from UC Berkeley's office of Public Affairs (1/2/2018) offered its project as a response to climate change, while the statement issued by IGI itself (also 1/2/2018) said that climate change is not the goal of the study.
Frantic about the prospects for chocolate, I consulted chocolate expert, Ed Seguine to find out more. Seguine, who has chaired the ICCO Fine Flavor Committee, the Fine Chocolate Industry Association Heritage Cocoa Preservation Sensory Committee, and runs Seguine Cacao Cocoa & Chocolate Advisors calmed me down. He explained to me in a phone interview:
These predictions of 'extinction' are not based on all factors and are more of a scare tactic. The critical issue is to increase planting and yield, with special attention to soil health. It's a question of learning to manage the challenges. Farmers are really smart and can do the job since they are always dealing with climate fluctuations. Warming will be less of a problem than drought.
It turns out that several projects seek to ameliorate chocolate challenges from disease to climate change. Since at least 2008, Hershey and Mars separately were looking at "marker assisted selection for tree breeding." Since 2009 Seguine has been working with the Cacao Genetic Improvement Program at the Tropical Agricultural Research and Higher Education Center (CATIE) in Costa Rica. He rates samples of chocolate for them based on flavor. In 2013 Peter Läderach and colleagues wrote about their studies of climate change and its affects on chocolate. They proposed at least two strategies for adaptation of cacao growing: Breeding seeds that are drought resistant and planting cacao under shade trees.
Fortunately, by January 3, Snopes corrected the hysterical "extinction" storyline, calling the scary headings clickbait. To be clear, extinction, as Snopes noted, requires complete absence of sighting of a cacao tree anywhere for 50 years. Other outlets, including USA Today and Confectionary News, also fact checked the story. And, according to USA Today, one of the Berkeley scientists disputed the Business Insider conclusions about the expected disappearance of chocolate. Phew, it's not that bad.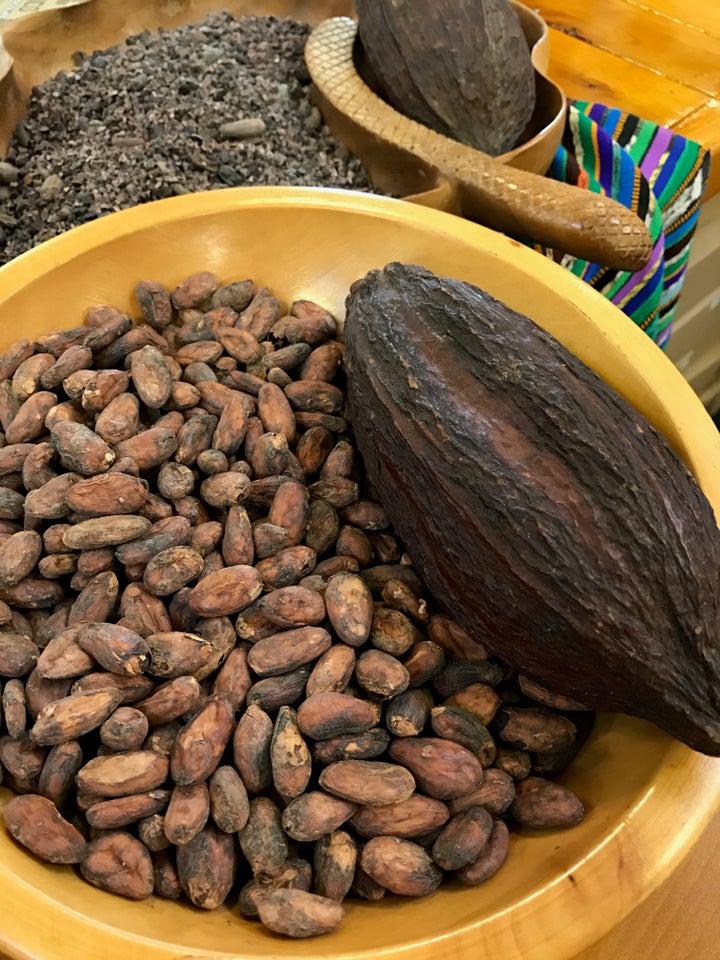 True, many factors threaten our cocoa supply including disease, poverty of farmers, increased appetite for dark chocolate in new markets such as India and China. Certainly climate change would affect cacao as well. However, though Ivory Coast and Ghana do produce the largest segment of the world's cocoa beans these fears of disappearance do not account for other cacoa growing locations.
Chocolate expert, co-author of the book, Raising the Bar: The Future of Fine Chocolate, and director of Ecole Chocolat, Pam Williams, focused on flavor. When I contacted her about the "extinction" panic, she responded by email:
While it's good to hear news about any project that has the potential to improve cacao farmers crops and the economic livelihood of their families, none of those in the recent headlines mention preserving fine flavor along the way. If they are going to go through all that money and work, why not make sure they are propagating trees that produce cacao that actually tastes great.
As a regular–ok, honestly, daily–chocolate eater, these discussions reinforce for me:
that my chocolate may have to cost more, that I need to learn more about the consequences (possibly unintended) of gene science for chocolate, and that the flavor of my chocolate will continue to be a priority. At least there will be chocolate.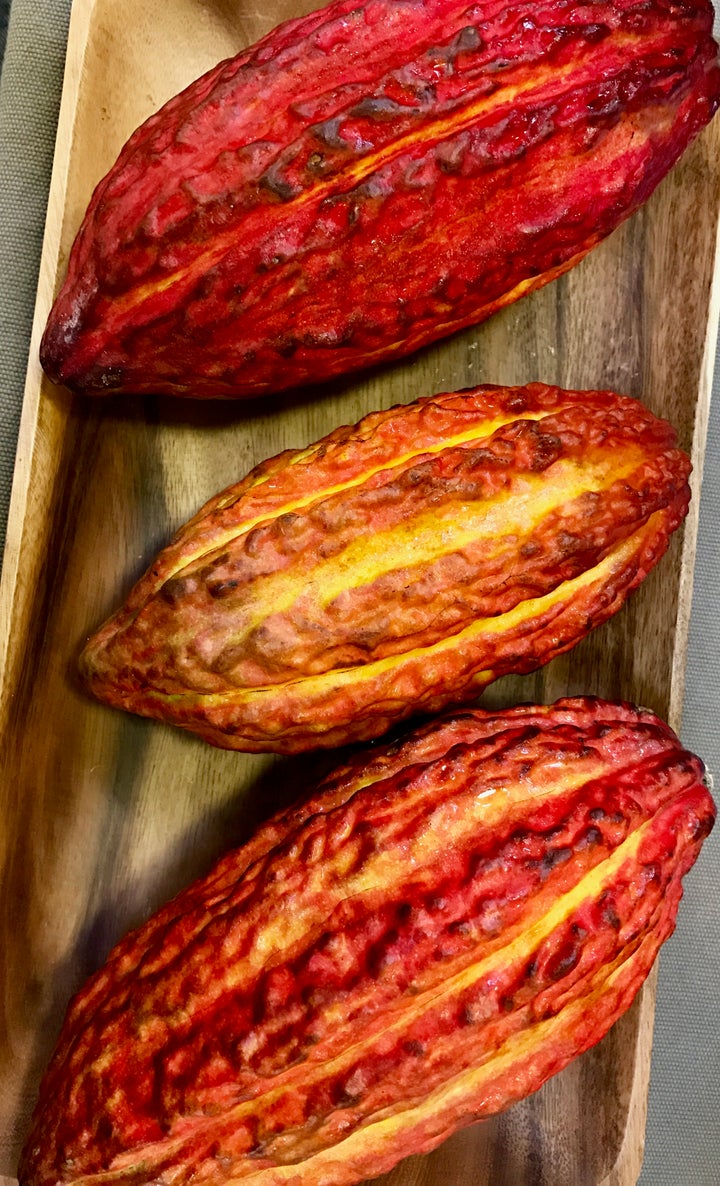 Popular in the Community