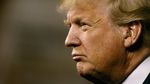 Corrupt.AF, the recently launched website chronicling Donald Trump's conflicting ethical trouble spots woos citizens through its motto,

Come for the cheeky use of [AF]; stay for the conflicts of interest.
If you're a bit slow on the draw, "A is for "as" and "F" is for "F#&%," though the more innocuous reason for the "AF" is that the site is housed on a server in Afghanistan, safe from potential American censorship.
Through Corrupt.AF, Matt Ortega, a former Hillary Clinton aide, separates the chaff from the grain, cataloging what Google presents in a tangled cyber jungle of credible and incredible findings.
Ortega's site chronologically presents a single annotated compendium of conflicts and links to the originating articles. Trump branding conflicts, Russian ties, Russian election assistance, donation conflicts, Secret Service protection in New York, debt to foreign banks, IRS violations, ties to Goldman Sachs are among the conflicts noted. At last count, the site listed 49 documented reports of legal and ethical conflicts which may and should prove problematic, if not for the president elect, then certainly for the American people.
In the weeks and months preceding the 2016 election, mainstream media outlets concentrated primarily on Trump's more objectionable and undignified personal characteristics and behavior. Corrupt.AF focuses solely on the political and financial conflicts inherent to a Trump presidency due to his business relationships, debt to foreign countries, and unbridled disdain for ethical protocols.
The site name may be cheeky, but the list itself is sobering.
Calling all HuffPost superfans!
Sign up for membership to become a founding member and help shape HuffPost's next chapter