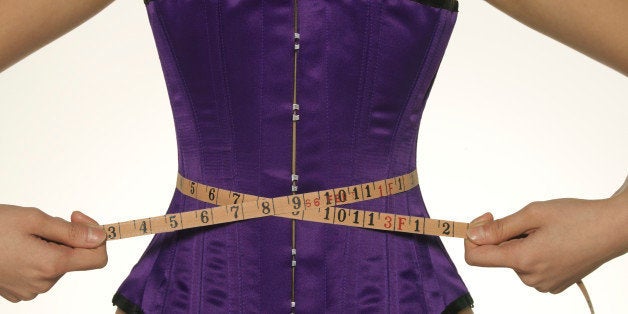 Warning: Photos in this piece could be considered graphic or triggering for some people.
An outdated fashion accessory is getting another chance at the spotlight thanks to its new reputation as a weight-loss method, a trend some experts say is dangerous.
Called the corset "diet," people (usually women) who want to whittle down their waist wear a corset for a few hours every day at first, eventually working their way up to 12 hours a day. Actress Jessica Alba said she wore a double corset "day and night" for three months after the birth of each of her two children, according to Net-A-Porter. She called the tactic "sweaty, but worth it."
Though many doctors warn of the potential for serious damage, proponents of the method say that corsets work because they function as a sort of non-surgical gastric bypass sleeve. TheCorsetDiet.com, a United Kingdom company, says that this "gentle hugging feeling" leads to longer feelings of fullness, which in turns leads to eating less and potentially even weight loss.
The method could also work by changing a person's bone structure since it compresses the rib cage, a similar idea to using braces to straighten teeth, explained Beverly Hills plastic surgeon Alexander Sinclair, M.D. He has used the corset method with more than 100 patients, and recently appeared on a Good Morning America segment to discuss it. Patients start out wearing the corset for two to four hours a day, upping the time by 30 minutes each week until they max out at 10 to 12 hours a day. (They don't wear the corset during exercise or sleep.)
"Some of my patients wants smaller waists, which can only be done with rib removal," Sinclair told HuffPost, but that involves hospitalization and surgical risks. "I do a lot of body contouring and shaping, and [corsets are] a non-invasive, non-surgical way of modifying your body shape."
But weight loss experts in the medical field say there's a reason women left corsets behind in the Victorian Era. Bariatric physician Jyotindra Shah, M.D., in Westchester, N.Y., says that long-term use of a corset can bruise internal organs, damage skin and restrict breathing. In fact, Shah said, the lack of oxygenation as a result of wearing the corset might contribute to metabolic syndrome, which can actually result in weight gain.
"Putting this corset tight on the body could bruise your skin," said Shah in an interview with The Huffington Post. "People might put it so tight that the liver, spleen and kidneys could get bruised."
"[The corset] could also restrict oxygenation, which is an important part of life," Shah continued. "Oxygen helps the metabolism. It helps the functions of each and every organ of the body. Restricting oxygenation of the body could do long-term damage to your metabolism and health, and you don't want that."
Instead, said Shah, people who want to lose weight should work with their doctor to determine the root causes of their obesity. Shah, who has specialized in medically supervised weight loss and obesity for 15 years, says that in addition to emotional issues, anything from hormone imbalances to a thyroid disorder to metabolic syndrome could factor into why people struggle to lose weight.
"There is no magic bullet to losing weight," concluded Shah. "I would not do this to my patients."
"This is yet another unsubstantiated fad diet aiming to take advantage of (and money out of the pockets of ) people who need guidance on how to develop healthy lifestyles to reduce their risk for disease," added University of Massachusetts obesity expert Sherry Pagoto, Ph.D., in an email to HuffPost. "According to volumes of research, seeking help from a dietitian, exercise physiologist and/or behavioral psychologist is the most promising route to achieving a healthy weight."
Bottom line? The corset method is exactly what it looks like: a bone-compressing article of clothing that whittles waists by reshaping the ribcage. As Shah puts it: "This is no diet at all."
WARNING: The photo below might be graphic or triggering for some people.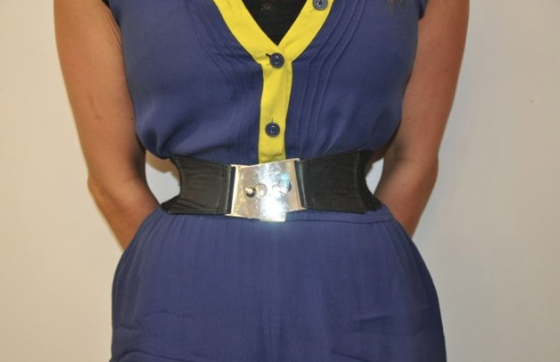 If you're struggling with an eating disorder, call the National Eating Disorders helpline at 1-800-931-2237.
Related
Before You Go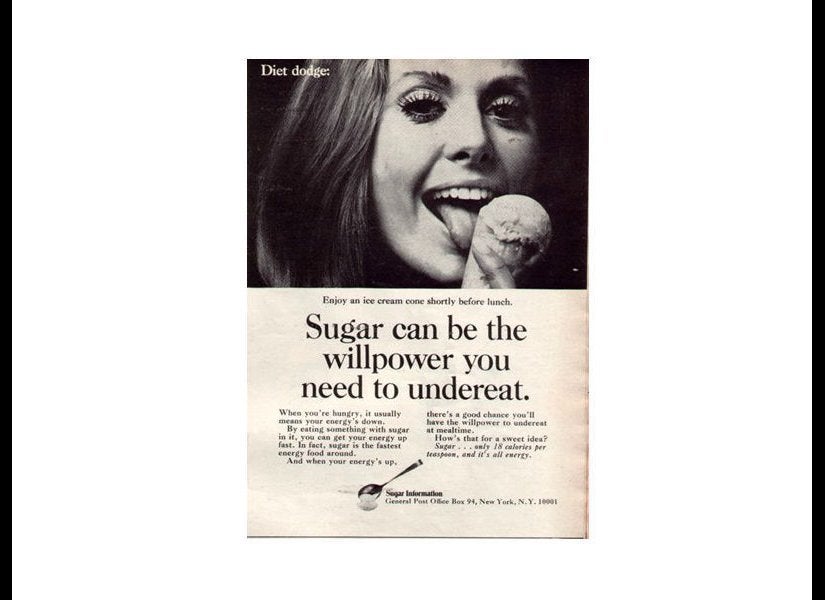 Old Fashioned Weight Loss Ads