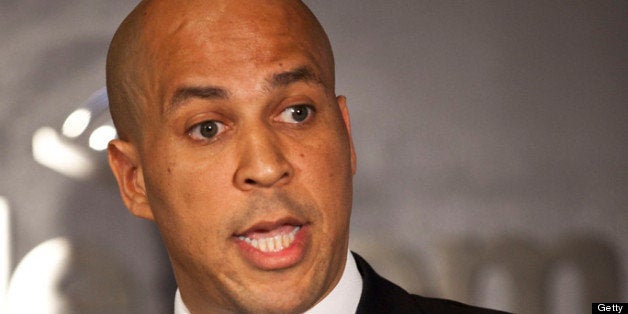 Newark Mayor Cory Booker (D) has united more than 160 Democratic elected officials, including some of New Jersey's most powerful, in his bid for a U.S. Senate seat.
Booker, who is locked in a four-way race in the state's special Senate election, made the announcement while surrounded by the group at a hotel in downtown Newark Friday. The officials hail from Essex, Hudson, Passaic and Bergen Counties, some of the most Democratic in the state. Bergen County is considered a must-win in general elections for statewide candidates. Booker has already received backing from powerful South Jersey Democratic boss George Norcross.
Booker faces Rep. Frank Pallone, Rep. Rush Holt and Assembly Speaker Sheila Oliver (D-East Orange) in the Aug. 13 Democratic primary for the seat left vacant by the death of Sen. Frank Lautenberg (D) earlier this month. The Democratic nominee will oppose the winner of a Republican primary, either former Bogota Mayor Steve Lonegan or physician Alieta Eck, in the Oct. 16 special election.
Endorsements for Booker include several of the most powerful Democrats in New Jersey, including Essex County Executive Joe DiVincenzo and state Sen. Brian Stack (D-Union City), who has announced his support for Booker earlier. Among the new backers are state Democratic Party Chairman John Currie, Jersey City Mayor-elect Steve Fulop, state Sen. Nick Sacco (D-North Bergen) and state Senate Majority Leader Loretta Weinberg (D-Teaneck). DiVincenzo was joined by most Democrats from Essex County, while Fulop delivered Booker his allies in Jersey City, the state's second largest city.
Earlier this month, Fulop had tweeted to supporters that Booker and the other Senate candidates had not backed him in last month's mayoral contest. DiVincenzo and Stack had previously broke ranks with Democrats to back Republican Gov. Chris Christie for reelection over Democratic nominee Barbara Buono.
The list also unites several longtime rivals, who put aside past differences to back Booker. Among those are Hoboken Mayor Dawn Zimmer and her longtime Hoboken rival, Councilwoman Beth Mason. Also, Fulop, Bayonne Mayor Mark Smith and Assemblyman Jason O'Donnell (D-Bayonne), who campaigned against Fulop last month, joined the effort. Another Booker endorser was Essex County Freeholder Brendan Gill (D-Montclair), who served as Lautenberg's state director. Lautenberg and Booker had bad blood prior to the senator's death, over what Lautenberg and his allies viewed as Booker trying to push him out of the Senate. Booker has signaled his interest in the seat prior to Lautenberg announcing his retirement.
The endorsement list is a blow to Oliver, who saw top Democrats from her East Orange hometown back Booker. Both Booker and Oliver live in Essex County. When not serving as Assembly speaker, Oliver is a top aide to DiVincenzo.
The endorsements will likely deliver key ground troops to Booker for the primary battle. A HuffPost Pollster summary of recent polling, shows Booker with 54 percent, followed by Holt at 11 percent, Pallone at 8 percent and Oliver at 5 percent.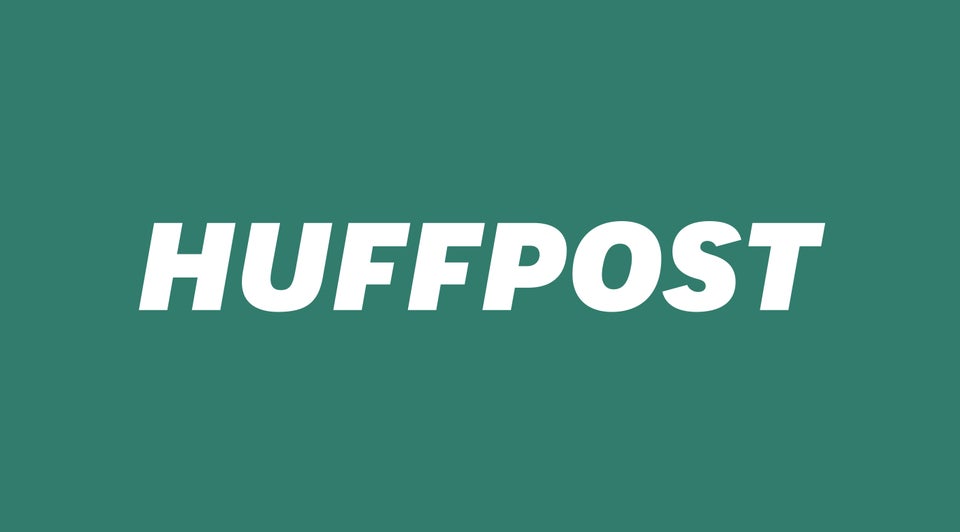 2012 Senate Race Polls
Popular in the Community