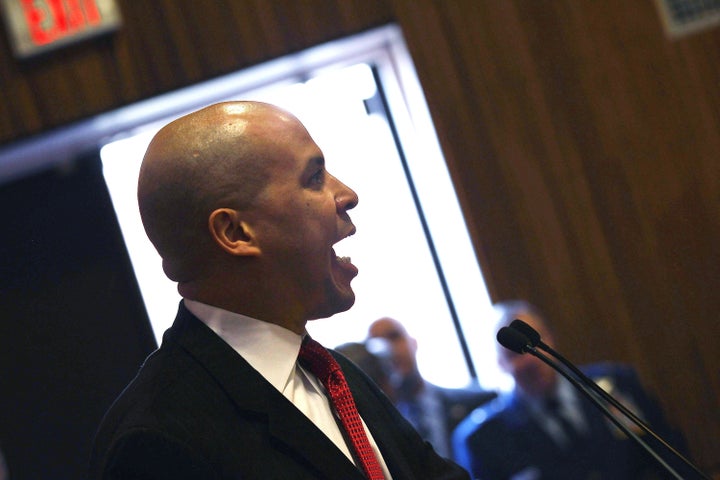 Newark, N.J., Mayor Cory Booker took to Twitter on Wednesday, calling the government's war on drugs a failure that unfairly targets the black population. His pointed criticism comes one day after New Jersey advanced a bill to decriminalize marijuana. If it passes, a person caught with 15 grams of pot or less would only face a $150 fine.
While Booker did not directly address the legislation, the outspoken Democratic mayor set off a lively discussion when he tweeted a Patch article about a program that lets nonviolent drug offenders choose treatment over jail time.
Booker extolled the benefits of addiction treatment over incarceration, saying the drug war was costing billions and destroying lives. He lamented the high percentage of blacks in New Jersey's prisons, writing that they make up 60 percent of the jail population, despite being 15 percent of the state's population.
He also expressed his support of medical marijuana, writing that the state should "do more to make it real for those who need it."
Read some of the conversation below:
Popular in the Community