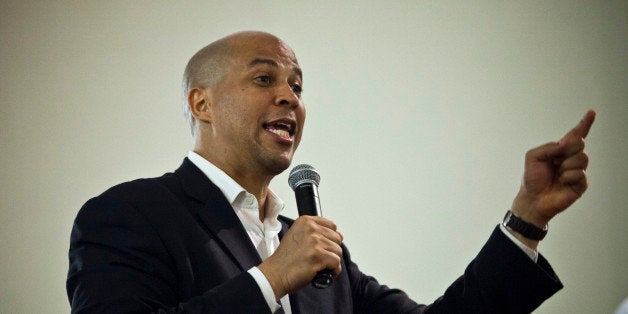 On Sunday, Newark Mayor and U.S. Senate candidate Cory Booker (D) took to Twitter to condemn the war on drugs, characterizing the federal government's approach as a "tremendous failure" and criticizing the Obama administration for not honoring state drug laws.
Booker began by tweeting his support for medical marijuana research. He then launched into an explanation of his thoughts on the federal government's efforts to curb the illegal drug trade:
Booker also took aim at the Justice Department's crackdown on medical marijuana dispensaries in states like Washington and California, where the Drug Enforcement Administration has raided multiple storefronts:
Booker, who won the Democratic primary for New Jersey's open Senate seat last week, also tweeted that if elected, he would introduce legislation addressing his concerns with federal drug laws:
Tom Angell, chairman of Marijuana Majority, said that Booker's tweets "signal that a new generation of politicians are no longer scared to criticize the obviously failed war on drugs."
"It's refreshing to see that ambitious politicos from across the spectrum -- from Rand Paul to Cory Booker -- are recognizing that voters want change on this issue," Angell told The Huffington Post.
Booker has previously been a vocal critic of the war on drugs. In a Reddit "Ask Me Anything" discussion last year, he said current policy "represents big overgrown government at its worst."
"The so called War on Drugs has not succeeded in making significant reductions in drug use, drug arrests or violence," Booker wrote. "We are pouring huge amounts of our public resources into this current effort that are bleeding our public treasury and unnecessarily undermining human potential."
And during an appearance on HuffPost Live last December, he voiced his support for medical marijuana in New Jersey, and said he hoped to "go beyond that" by reforming federal drug policy.
"I want to be one of the people hopefully trying to lead the national conversation away from this insanity that we have right now," he said.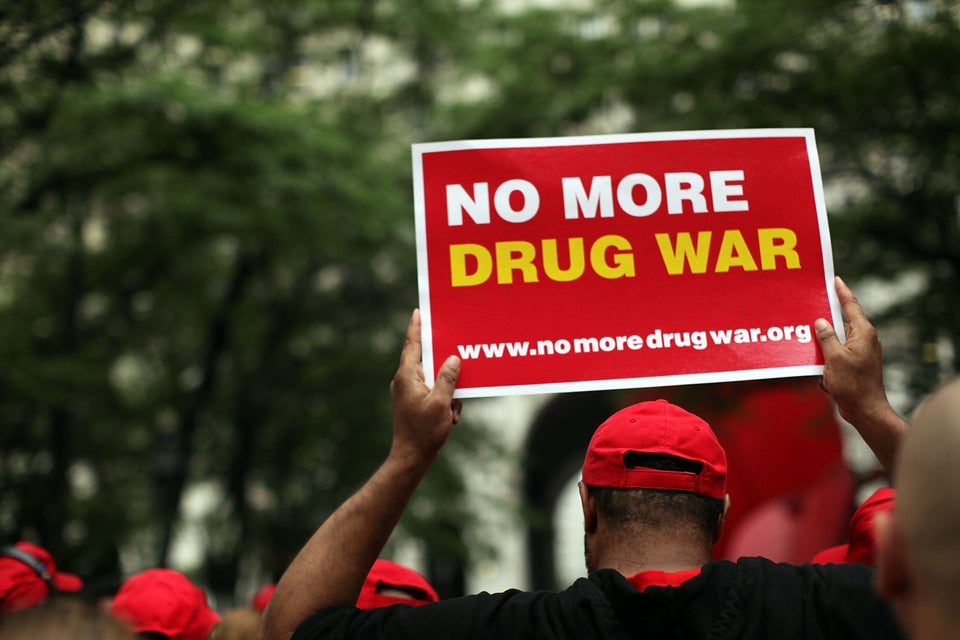 27 Reasons Why The U.S. Shouldn't Lead The War On Drugs
Popular in the Community