Newark Mayor Cory Booker on Monday made what could be seen as a telling slip possibly indicating that he may challenge incumbent Chris Christie for governor of New Jersey in the upcoming 2013 election.
Booker's comments came as part of an appearance on HuffPost Live, during which the mayor cited policy differences between himself and Christie. Asked if he would grade Christie's performance as governor, Booker said he would not, but pointed to some of Christie's policies with which he disagreed and which, he said, would be part of his campaign.
"When I analyze the governor's work, I don't want to give him some sort of simplistic, holistic grade," Booker told HuffPost Live. "When I go out and campaign next year for myself as a gubernatorial candidate or for another gubernatorial candidate should I decide not to run -- when I talk to crowds or to individuals advocating for whoever that candidate is, I'm not gonna do it on anything but the issues."
HuffPost Live host Marc Lamont Hill followed up on Booker's comments later in the interview, asking if Booker wanted to officially announce his candidacy for governor.
"Earlier when you you said, you know, 'next year when I run' ... I think maybe you caught yourself and said or 'if I don't choose to run,'" Hill said. "You know, this would be a great time to just get it out of the way. I know you said over the next two weeks you'll make an announcement -- but why wait? ... Why don't we get this gubernatorial announcement out of the way?"
But Booker responded by saying he has not made a decision yet about whether he will run.
"Well, you know, I appreciate that and that would make some hecka news if I made that decision, but I haven't come to a conclusion yet," Booker said, adding that he wanted to make the best career choice and that he felt "blessed" to even be considered as a potential candidate.
Speculation has swirled in recent weeks that Booker may challenge Christie for the governor's seat. Meanwhile, Christie has seen a dramatic spike in popularity following his handling of the response to Hurricane Sandy, which devastated low-lying coastal areas of New Jersey.
Booker also addressed the rumors of a possible run either for governor or the U.S. Senate during a Sunday appearance on CBS.
"I am absolutely considering running for governor, as well as giving other options some consideration. I'm going to be focused on that for the next week to ten days or so," Booker told CBS's Face The Nation.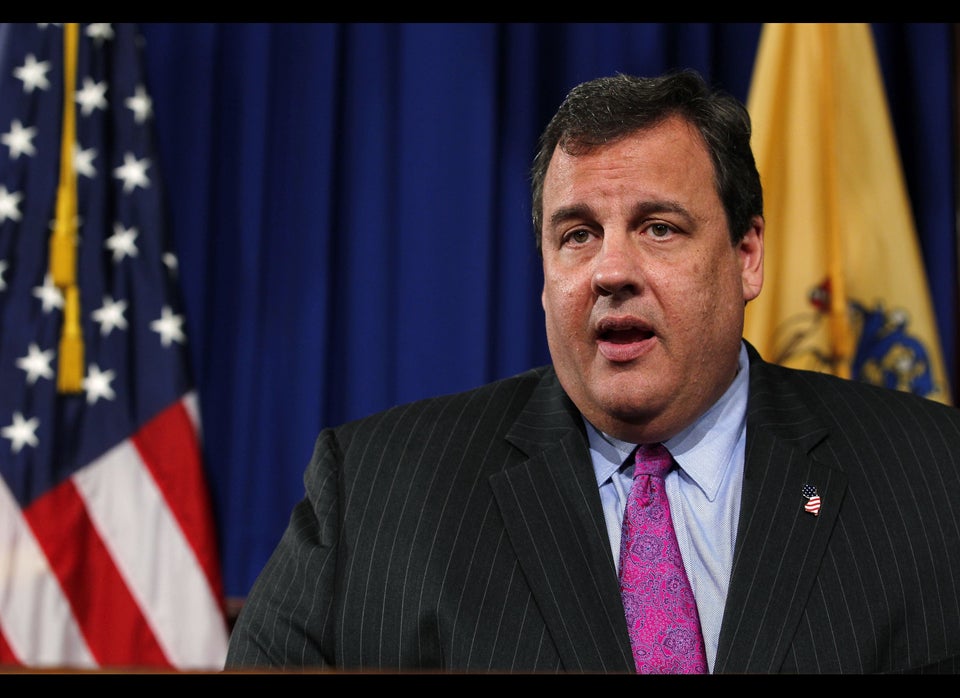 Chris Christie's Greatest Hits
Popular in the Community