 NEW YORK -- Newark Mayor Cory Booker pushed back Monday against a front page New York Times story suggesting that his mayorship hasn't lived up to its promise and that he appears more concerned, at times, with his public persona than with running the city.
"In my entire career, I have never seen an article so factually wrong and so willfully willing to exclude facts to attack my work and the progress of our city," Booker said in an email to The Huffington Post. "And the article's appearance on the front page made it all the more difficult to swallow."
Booker's office, in conversations with The Huffington Post, raised several issues regarding Friday's article. Booker said the article's harsh conclusion left out details that would have provided important context.
The Times story, coming as Booker weighs possible gubernatorial or Senate runs in the coming years, painted an unflattering portrait of his tenure as mayor -- a notable departure from the typically favorable press he's received from national media outlets. In particular, the ending of the Times story left the impression that Booker may be too preoccupied with glitzy, Manhattan events to deal with the nitty gritty details of overseeing Newark's city departments.
Times reporter Kate Zernike wrote:
Asked about complaints from residents and business owners that garbage is not picked up, abandoned buildings are not boarded up and public spaces are in disrepair, the mayor talked about a new system that allows him to track which streets need snowplows and which departments are paying for too much overtime -- even when he is out of town.

He invited a reporter to see the system in action. He then called to apologize that he could not be there: "I'm in and out of New York all day."

Instead, his staff demonstrated the system. Mr. Booker was on his way to host a reading at a bookstore on the Upper West Side, filmed by CNN. He then spoke at a benefit at Cipriani and attended a movie premiere at Google's New York headquarters. Afterward, he announced on Twitter, "I sat on a panel with Richard Branson."
Booker, unsurprisingly, doesn't think that's a fair assessment and pointed out that the Times story neglected to mention the context of the events that took him out of Newark that night.
The Upper West Side reading -- covered by C-SPAN, not CNN -- was for a book on teen homelessness that he wrote the forward to and which features a Newark youth. Booker said he and Kevin Ryan, the book's author, have raised more than $200,000 for non-profit charity Covenant House "and have leveraged the book to raise awareness and action on a too often overlooked issue."
The Cipriani benefit was for children's charity K.I.D.S. (Kids In Distressed Situations). "They were giving an award to Newark Now, a nonprofit I founded, and have raised over $150,000 worth of clothes and toys for deserving Newark kids and families during the winter and holiday season," Booker said, noting that such aid is especially needed following Hurricane Sandy.
The "movie premiere" at Google's New York headquarters was for "Breaking the Taboo," a film about the failed drug war. Zernike quoted only the first part of Booker's tweet, which read: "Sat on a panel with @RichardBranson last night for the premiere of this film about the failure of the war on drugs."
In an email, Zernike said the article explained why Booker was in New York City and is "not sure why including the name of the book (for the reading) or the group (for the benefit) or the film and panel (for the premiere) would have added much context."
But officials in the mayor's office said they aren't only concerned with article's conclusion. In an interview with The Huffington Post, Newark business administrator Julien Neals said the mayor's office had problems with other areas of Zernike's reporting on Booker's leadership, including the city's preparedness to fight fires.
For instance, Zernike wrote that Booker saved a neighbor in a burning building -- an event that earned him superhero status in the national media -- before noting that Newark had "eliminated three fire companies after the mayor's plan to plug a budget hole failed." Neals argued that Newark isn't any less prepared to fight fires. While Newark did close three stations, he said, two are being renovated and will reopen and no firefighters have been laid off in the process. (However, it was reported in 2010 that retirements had been taken to avoid layoffs).
"The fire personnel were redeployed to areas where the response time didn't suffer," Neals said. "We are under the national average of three minutes or less."
Neal said the mayor's office also takes issue with Zernike's description of how the mayor has handled snow removal, taxes, Newark's population change and restaurant curfews.
Times Metro editor Carolyn Ryan told The Huffington Post that she plans to speak with the mayor's office on Tuesday.
In addition to specific local issues, Neals said he was surprised by the final paragraphs in Zernike's article. Neals said he didn't know why Zernike expected Booker to be on hand when staff members walked her through the CitiStat tracking system for city departments.
During a 90-minute phone call, Zernike and Booker spoke about several issues, including CitiStat. On a later call, Zernike said Booker urged her to come to city hall for a demonstration.
Zernike said she emailed Booker's press secretary, chief of staff and business manager to relay the mayor's offer and confirm that she would attend. "His press secretary and I then arranged a time," she said. "The mayor called me back that night and, as the story said, apologized that he could not be there [and that] he had to be in and out of New York all day. His staff demonstrated the system for me."
Zernike couldn't recall the mayor's exact language in inviting her to the demonstration, but asked, "If I was not to expect him to be there, why did he call to apologize that he could not be there?"
UPDATE: This article has been edited to reflect a more complete chronology of events leading up the CitiStat demonstration.
Related
Before You Go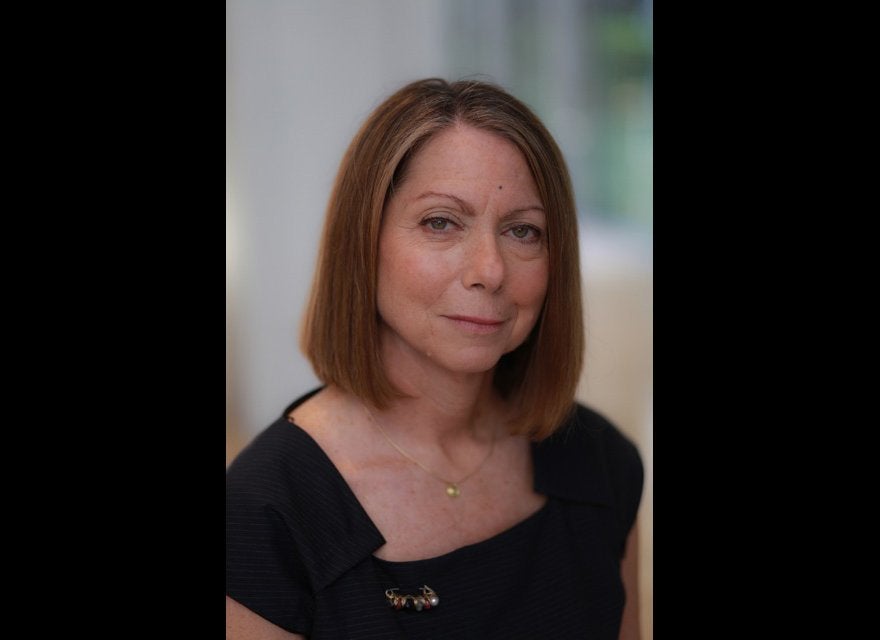 New York Times
Popular in the Community