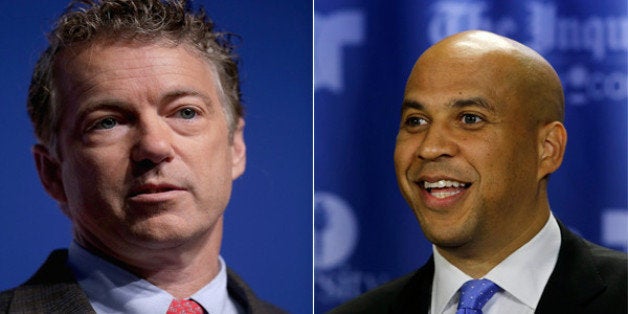 WASHINGTON -- Sens. Cory Booker (D-N.J.) and Rand Paul (R-Ky.) are set to introduce legislation Tuesday that aims to break the cycle of incarceration for nonviolent offenders.
The REDEEM Act takes aim at policies that affect both children and adults. Among its main provisions, the bill would:
Encourage states to increase the age of criminal responsibility to 18-years-old, directing children away from adult criminal courts. Currently, some states still try 16- and 17-year-olds as adults by default.
Automatically expunge or seal records for juveniles who commit nonviolent crimes. Individuals would have their records of nonviolent juvenile offenses automatically expunged if they commit those crimes before they turn 15 and automatically sealed if they commit the crimes between the ages of 15 and 18.
Restrict the use of solitary confinement for children.
Offer the first broad-based federal path to sealing nonviolent criminal records for adults. Nonviolent offenders would be able to petition to have their records sealed, making it easier for them to reenter society. It would also improve the accuracy of FBI backgrounds when employers ask for such information, providing increased protection to job applicants.
Restore access to government benefits for certain low-level drug offenders.
Paul's endorsement of the last provision is significant, as a member of a party that has focused on ways to cut down the use of such benefits.
Federal law currently prohibits individuals convicted of drug-related felonies from receiving assistance under the Supplemental Nutrition Assistance Program and Temporary Assistance for Needy Families program. Therefore, some of society's most disadvantaged citizens go without the resources to sustain themselves and their families when they are released from prison and need to look for a job, increasing the odds of recidivism.
"The biggest impediment to civil rights and employment in our country is a criminal record. Our current system is broken and has trapped tens of thousands of young men and women in a cycle of poverty and incarceration. Many of these young people could escape this trap if criminal justice were reformed, if records were expunged after time served, and if nonviolent crimes did not become a permanent blot preventing employment," said Paul in a statement.
States that enact many of these provisions would receive preference in their applications for Community Oriented Policing Services (COPS) grants, Department of Justice money available to local police forces.
"I will work with anyone, from any party, to make a difference for the people of New Jersey and this bipartisan legislation does just that," Booker said in a statement. "The REDEEM Act will ensure that our tax dollars are being used in smarter, more productive ways. It will also establish much-needed sensible reforms that keep kids out of the adult correctional system, protect their privacy so a youthful mistake can remain a youthful mistake, and help make it less likely that low-level adult offenders re-offend."
The United States has only 5 percent of the world's population but contains 25 percent of the world's prison population.
Bill Piper, national affairs director for the Drug Policy Alliance, said he was excited by the alliance of Booker and Paul.
"The fact that two young and rising stars of both parties, both rumored to be considering future White House runs, are so passionately embracing criminal justice reform shows how politically popular these issues have become," he said in a statement. "Voters want reform and smart elected officials know that. This legislation is good policy and good politics."
Want more updates from Amanda? Sign up for her newsletter, Piping Hot Truth.
Before You Go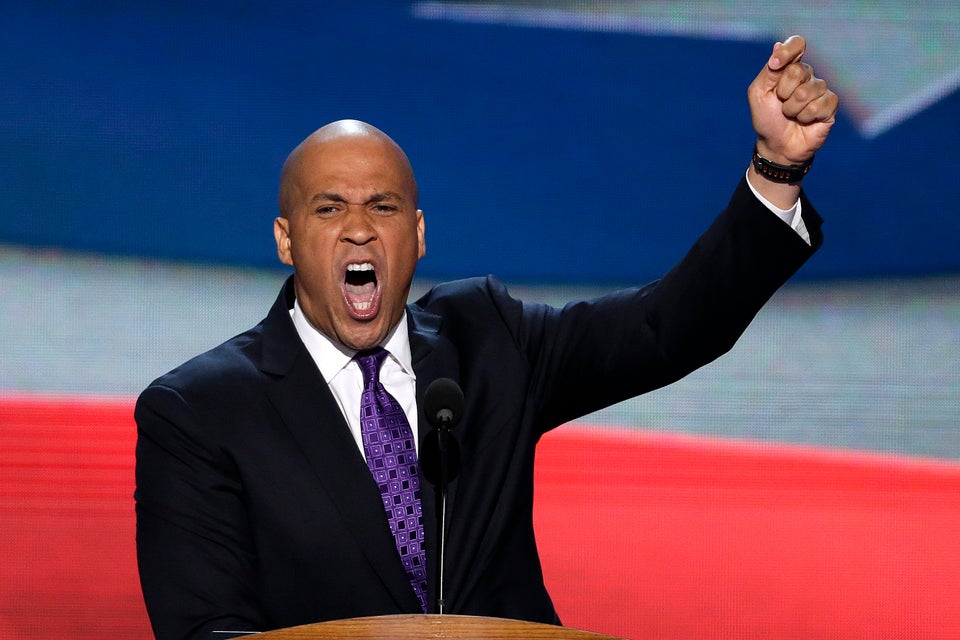 Cory Booker Gets Intense
Popular in the Community