WASHINGTON -- Newark Mayor Cory Booker (D) responded to his Senate opponent's implication that gay men aren't real "guys" on Wednesday, saying it was "disheartening" and "sad."
"It's just disheartening to hear somebody, in this day and age, in the United States of America, say basically ... that gay men are not men, they're not guys," he said in an interview with HuffPost Live, referring to remarks made by Republican Senate candidate Steve Lonegan. "It's shocking to one's conscience in this country, where we believe that the content of one's character, the courage in one's heart, the strength of one's sense of purpose, the love that one has for others and their service, is what defines them. And instead he's challenging the masculinity of millions of Americans."
In a Washington Post profile published on Tuesday, Booker said that he is perfectly comfortable if people are unsure about his sexual orientation and he wants to keep his romantic life private.
"I love seeing on Twitter when someone says I'm gay, and I say, 'So what does it matter if I am? So be it. I hope you are not voting for me because you are making the presumption that I'm straight,'" he said.
Lonegan, the conservative former mayor of Bogota, N.J., told Newsmax in response that he found Booker's comments "weird."
"As a guy, I personally like being a guy," Lonegan said. "I don't know if you saw the stories last year. They've been out for quite a bit about how he likes to go out at three o'clock in the morning for a manicure and a pedicure. ... I have a more peculiar fetish. I like a good Scotch and a cigar."
"The thought that what defines manhood is the drink that you drink or the cigar that you smoke -- I think that he just really misses the boat on what it means to be a man in America," Booker said in his HuffPost Live interview.
"It's just really unacceptable and goes against everything I was taught about this country and what we stand for," he added. "So that kind of callous, bigoted, disrespect to gays and lesbians -- it just shouldn't be tolerated."
Before You Go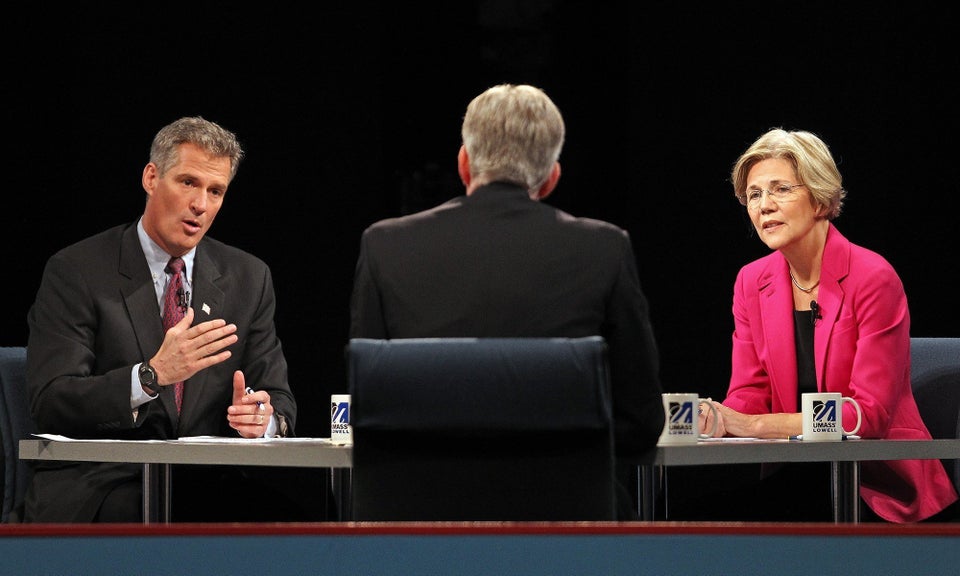 2012's Most Expensive Senate Races
Popular in the Community