 Rep. Cory Gardner (R-Colo.), who is challenging Democrat Mark Udall for his U.S. Senate seat, says he supports making birth control pills available without a prescription.
"The least loved institution in America today is the U.S. Senate, and one of the reasons it is reviled is a zero-sum approach to women's medical care," Gardner writes. "It's time we changed that and adopt modern policies that make sense instead of using women's medical issues as an election-year power play."
He continues: "One of the most rational ways for Washington to break this gridlock is to approve oral contraception for over-the-counter purchases by adults."
By making the pill available without a prescription, Gardner argues, contraception costs will go down and women will be spared the "time and hassle" of a doctor's appointment to obtain birth control.
As KDVR notes, Gardner stopped short of vowing to sponsor legislation.
Gardner's op-ed comes on the heels of a new Udall ad criticizing the congressman for his stance on abortion rights.
"My opponent, Congressman Gardner, led a crusade that would make birth control illegal, sponsored a bill to make abortion a felony, even in cases of rape and incest," Udall says in the ad.
In March, facing fire from Udall and other Democrats, Gardner changed his position on so-called personhood measures, which grant a fertilized egg the same legal protections as a person. While the congressman had previously supported personhood bills that would have outlawed abortion, Gardner says he changed his mind upon realizing those measures could also prohibit birth control.
"I was not right," he said. "I can't support personhood now. I can't support personhood going forward. To do it again would be a mistake."
Udall's camp has continued to press Gardner on the issue, describing the congressman's voting record as "disturbing."
In the Denver Post op-ed, Gardner accused Udall of focusing on campaign attacks rather than improving reproductive health laws.
"Too many people in Washington would rather play politics with contraception instead of actually making life easier for women," Gardner writes. "Too many Democrats prefer to attack Republicans on the issue of contraception rather than actually make contraception more available and affordable and too many Republicans are afraid to break the mold."
Dawn Laguens, the executive vice president of Planned Parenthood Votes, responded to the op-ed in a Thursday statement.
"If Cory Gardner thinks he can delete his long record of restricting women's access to health care with one op-ed, he clearly doesn't respect the intelligence of Colorado women," the statement reads. "He voted against a bill that defined birth control as as part of medical care, he tried to stop hospitals from having to supply emergency contraception for rape survivors, and he voted to allow bosses to deny birth control coverage for their employees."
This story has been updated.
Before You Go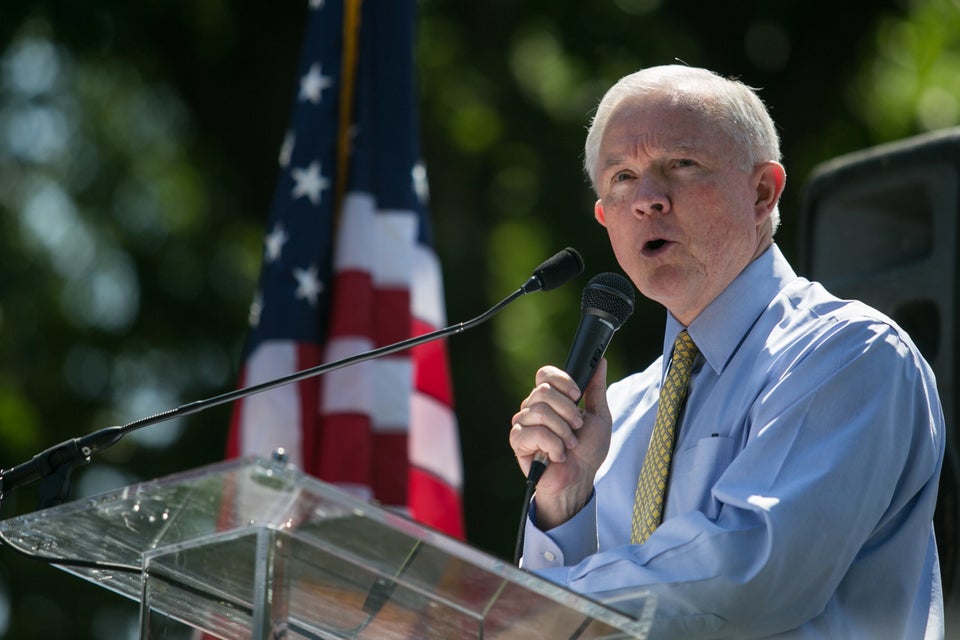 Senate Seats Up For Grabs In 2014
Popular in the Community