WASHINGTON -- Colorado Republican Senate candidate Cory Gardner repeatedly refused on Tuesday to answer yes or no to whether he believes humans contribute to climate change.
Gardner was asked during a debate in Denver with Sen. Mark Udall (D-Colo.) to give a simple answer as to whether "humans are contributing significantly to climate change." Pressed multiple times, he declined to say, insisting it was too complicated for a one-word answer.
"Well, I've said all along, climate is changing --" Gardner began.
He was reminded by debate moderators that he was supposed to say "yes" or "no," and then would have the opportunity for expansive comments later.
"Look, this is an important issue and I don't think you can say yes or no," Gardner replied.
The moderators again said he would get a minute later to explain his answer.
"I believe that the climate is changing, I disagree to the extent that it's been in the news," that man has contributed to climate change, Gardner finally said, interrupted by the clearly pro-Udall crowd.
Gardner, a congressman first elected in 2010, has been pressed on the issue of climate change before, and has similarly failed to take a definitive stance. During a debate on Monday, Gardner said "there is no doubt that pollution contributes to the climate changing around us." The congressman voted earlier this year against an amendment that would have stated definitively climate change is happening. He said in 2010 that he thinks the climate is changing, but added, "I don't believe humans are causing that change to the extent that's been in the news."
Tuesday's debate largely stuck to the candidates' talking points, ranging from Obamacare to women's reproductive rights to ISIS. But Gardner's evasion on climate change stood out, showing the candidate's frustration with the yes-or-no question format.
"I think we both ought to be able to provide an answer," Gardner said. "This is a serious debate, we're both running for the United States Senate, and this is a serious issue. And I don't think we should shortchange serious issues with yes or no answers without being able to talk about them now."
Moderator Chuck Plunkett of the Denver Post wasn't buying it.
"These yes or no questions are meant to be answered yes or no, because they should come from a core belief that you would hold," Plunkett said. "We'll move to the senator: Do you believe humans are contributing significantly to climate change?"
The Udall campaign posted a video of Gardner's exchange with the moderators. View the video above.
Before You Go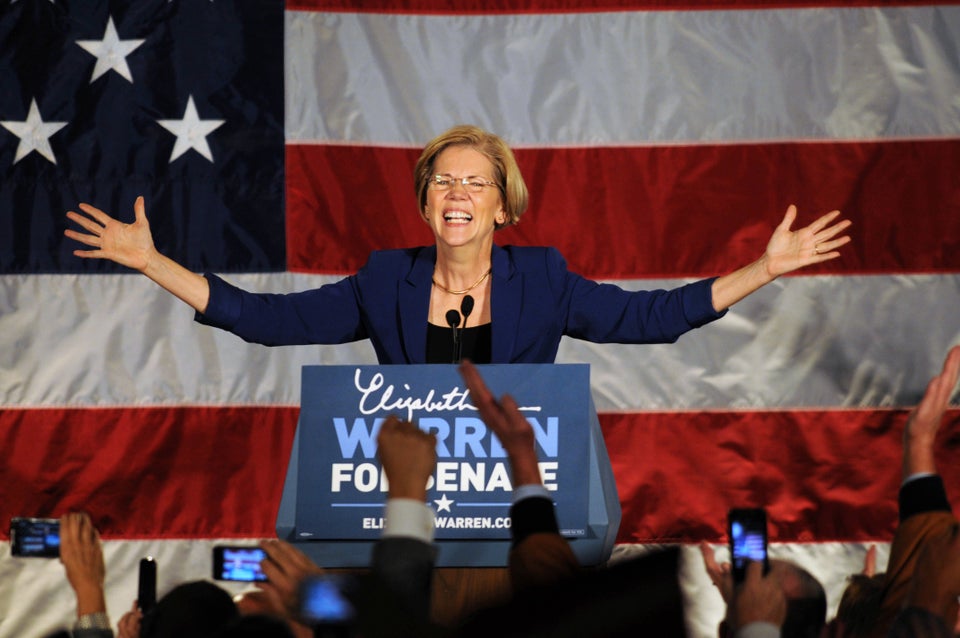 Women In The U.S. Senate
Popular in the Community