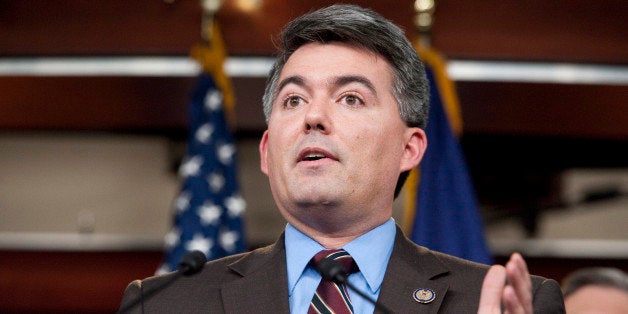 Less than a week after Attorney General Eric Holder announced that the Department of Justice would respect Washington and Colorado's new recreational marijuana laws, Rep. Cory Gardner (R-Colorado) sent a letter to Holder questioning the DOJ's authority to override federal law.
But Gardner's concern isn't simply with the legal ins and outs of recreational marijuana. What he really wants to know is if this DOJ decision sets a new precedent for states to opt out of other federal laws -- like President Obama's signature health care package, the Affordable Care Act. Gardner writes:
I write to question the Department's constitutional authority on overriding federal law and seek answers as to whether this action sets precedent to allow states to opt out of other federal laws.

While I commend the DOJ for finally issuing guidance after nearly ten months since Colorado voters legalized marijuana's recreation use, its new policies are in contrast to the Controlled Substances Act. Essentially, DOJ policy now allows states like Colorado to opt out of federal marijuana laws. Do you believe the DOJ has the authority to override federal law? Do you believe you have the authority to change law without the approval of Congress?
Colorado and Washington voters approved the use of recreational marijuana for adults 21-and-over last November. Last week in a joint phone call, Holder told the governors that the DOJ would take a "trust but verify approach" to the state laws. But the department is reserving its right to file a preemption lawsuit at a later date because marijuana possession and sale continue to be illegal federally, under the Controlled Substances Act.
And that discrepancy between state and federal laws with regard to marijuana has Gardner wondering if similar logic could be applied to Obamacare as well. Via Gardner's letter:
Finally, the new DOJ policies seem to imply that federal authorities will not preempt state laws. Does this set a precedent for other areas? For example, several states have passed laws to opt out of the Patient Protection and Affordable Care Act, yet the federal government has consistently said it will take over health insurance industries regardless of states that contest the law. If you do not agree that there is a precedent set, would you explain the inconsistencies of why in certain areas federal law may be deemed irrelevant, but not in others?
Gardner is a vocal opponent of Obamacare and one of many Republicans who continually seek to have it repealed. Just before their summer recess, the House GOP voted to repeal Obamacare for the 40th time. And like their 39 previous attempts, it did not go any further with the Democratic-controlled Senate or the Democrat president.
Before You Go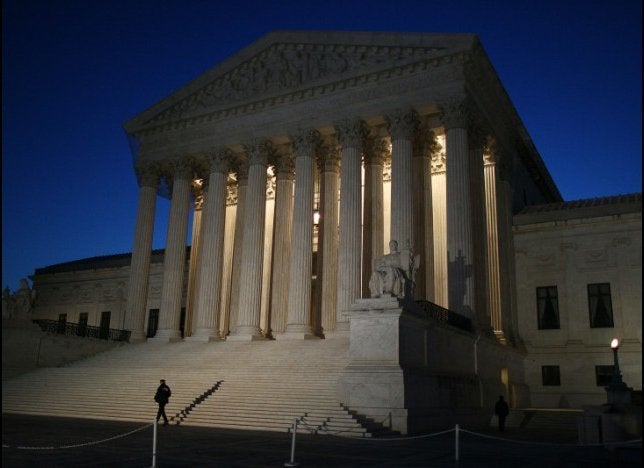 Political Reaction To Health Care Ruling
Popular in the Community