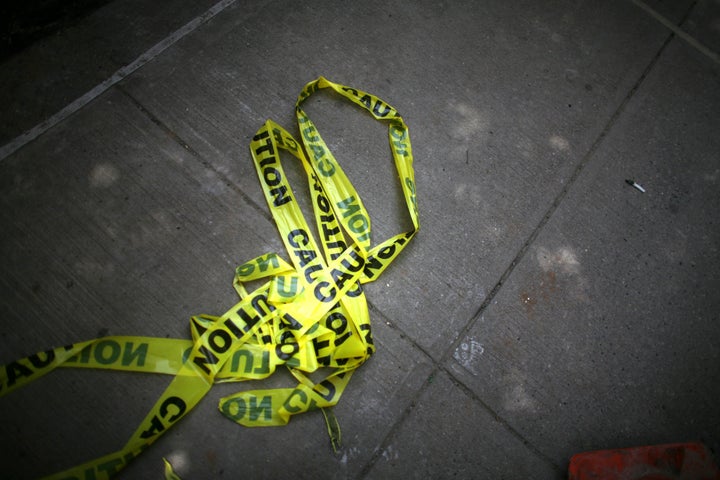 A College of Staten Island employee was caught by an NYPD officer for smoking marijuana on Tuesday, only to die of cardiac arrest after a violent struggle between the officer and suspect ensued on campus.
Police officials say Cory Holmes, an off-duty member of the school's auxiliary service, was confronted by an officer after he smelled marijuana coming from a bathroom stall Holmes had been occupying.
39-year old Holmes attempted to escape to a parking lot, where the officer wrestled Holmes to the ground. Holmes then tried to grab a hold of the officer's gun and at one point during the struggle, The Post reports the slide of the firearm was "pulled back and one round was rejected."
Two civilians witnessing the struggle were eventually able to aid the officer in handcuffing Holmes, who then suddenly went into cardiac arrest.
The officer was taken to Staten Island University where he was treated for minor injuries.
The Staten Island Advance reports that the incident caused confused students to panic after rumors of a shooting started to swirl. The school's administrators are currently under heavy criticism for failing to employ CUNY's instant response system to properly inform students of the violence.
A student spoke of the incident and said, "What was really learned is CSI is not prepared for a emergency."

Related
Popular in the Community