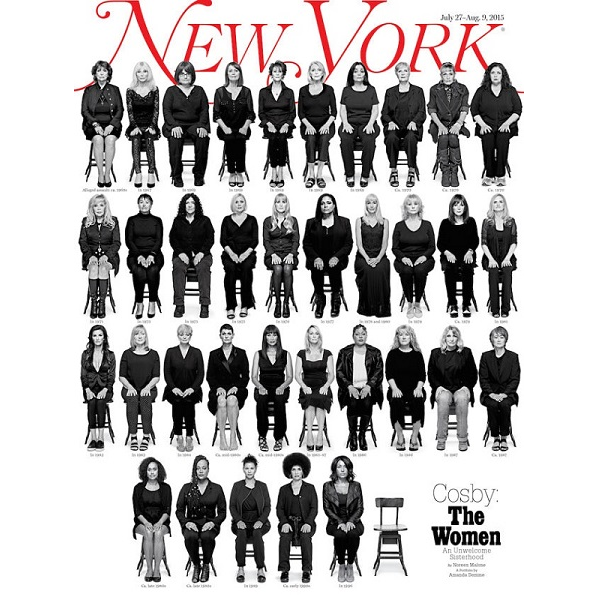 Bill Cosby wants to force New York magazine to give up unpublished material from interviews it conducted last year with women accusing him of rape or another form of sexual misconduct.
Lawyers for the 78-year-old comedian and the magazine will argue in New York federal court on Tuesday over whether Cosby may obtain unedited interviews from an explosive 2015 cover story to use as evidence in a lawsuit brought by seven women accusing him of defamation.
Cosby wants the complete interviews from six of the 35 women who described their alleged encounters with him to New York magazine, according to court records. Cosby has claimed that the interviews are vital to his defense in a Massachusetts defamation lawsuit because they may reveal inconsistencies in the six women's version of events.
Though the dispute sets up a confrontation between the fallen entertainment icon and one of the country's most popular general interest magazines, analysts said there's little legal drama, as Cosby's attempt likely will fail. New York State's shield law provides strong and clear protections to journalists' independence with few exceptions.
"He's going to have a really hard time. There's too much stacked against him," said Ashima Dayal, a New York attorney not involved with the case who specializes in entertainment and media law. "There are clear privileges that protect New York magazine."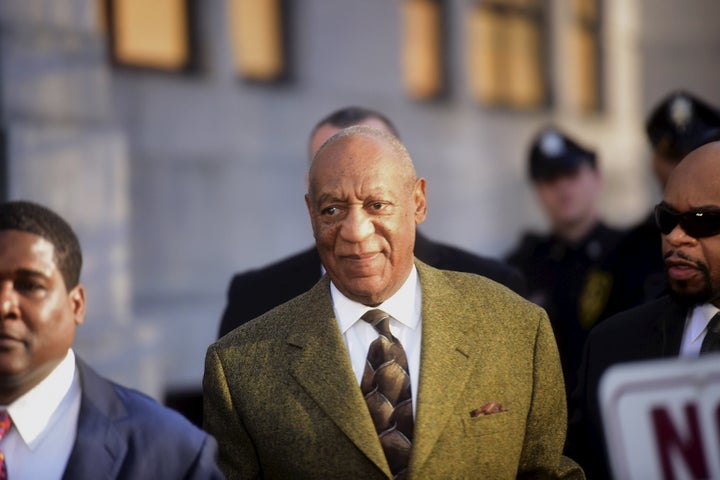 To prevail against the magazine, Cosby must pass several tests, including demonstrating that the material is highly relevant to the trial and that there's no other way to obtain the information.
Clearing that last hurdle could be difficult for Cosby, since the women who gave the interviews are parties to the lawsuit and likely are available to answer questions in a deposition, according to Craig Delsack, a media attorney not involved with the case.
"It seems pretty far-reaching for Cosby to say, 'I need your notes,'" said Delsack. "It's a Hail Mary that they're throwing out there."
The legal cases involving Cosby have multiplied since more than 50 women have come forward to accuse him of sexual abuse and other misconduct. This fight with New York magazine is a tangent from a lawsuit brought by seven women who claimed Cosby defamed them by labeling them as liars.
"The subpoena is no more than a blind and inappropriate effort to sift through New York's files in hopes of stumbling on something Cosby might possibly find useful in his litigation," attorneys for the magazine wrote in court filings earlier this month.
"We look forward to presenting our case to a judge, as we're scheduled to do," a spokeswoman for New York magazine said in a statement.
Attorneys for Cosby didn't respond to The Huffington Post's inquiries, but in court filings they wrote that "Mr. Cosby will be unfairly limited in his ability to challenge plaintiffs on cross-examination" if his attorney can't review the full magazine interviews.
The accusations that Cosby drugged, raped and molested women involve incidents going back to the 1960s. In most cases, with the exception of a criminal case in suburban Philadelphia, he is shielded from prosecution because the statute of limitations has expired. So accusers turned to civil court, where at least 11 women in five lawsuits have claimed Cosby defamed them through his denials that he violated them.
Cosby, meanwhile, has brought multiple legal actions himself by filing countersuits against some of the women, claiming that they've defamed him. In February, he sued Andrea Constandt, the accuser in the criminal case, for allegedly violating a 2006 agreement that settled her lawsuit against him.
Popular in the Community