The more than 50 women who have accused disgraced comedian Bill Cosby of sexual assault are finally one step closer to vindication.
A jury on Thursday found the veteran entertainer guilty on three felony counts ― including penetration with lack of consent, penetration while unconscious and penetration after administering an intoxicant ― at a retrial in Montgomery County court in Pennsylvania.
Speaking to the press outside the courthouse in Norristown, attorney Gloria Allred, who represents 33 of Cosby's accusers, denounced the 80-year-old entertainer's legal team for trying to smear the victims' reputations after they testified against him.
"You tried. You failed. The personal attacks did not work," Allred said. "Bill Cosby, three words for you: Guilty, guilty, guilty."
After the verdict, three of the women who came forward, Victoria Valentina, Caroline Heldman and Lili Bernard, left the courtroom crying, celebrating the judgment with an emotional embrace.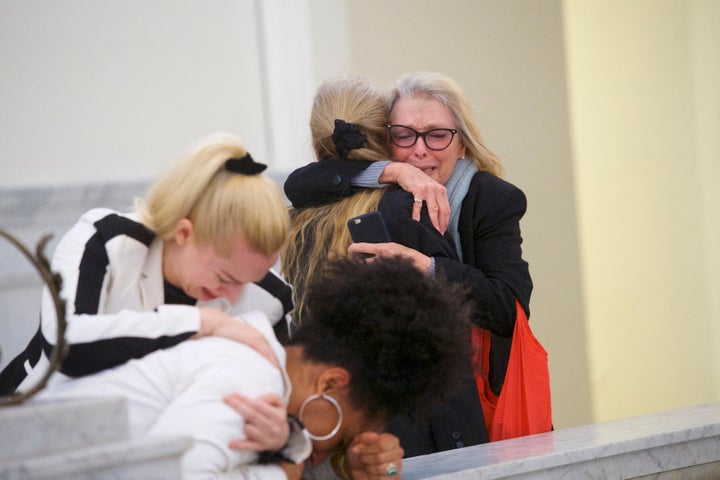 Andrea Constand, who accused Cosby of drugging and sexually assaulting her in the present case, did not speak publicly after the verdict, but she was seen holding friends and family as she exited the courtroom.
"We are vindicated, we are validated and we are now part of the tsunami of women's power and justice," Valentino, 73, said during a press conference with other accusers and Allred.
"We are not shutting up and we are not going away," Valentino added. "Get over it."
"We are not shutting up and we are not going away."
Bernard, an actress who said Cosby drugged and raped her while she guest-starred on "The Cosby Show" in the early 1990s, also spoke after the trial, praising the Me Too movement.
"I stand here in the spirit of Martin Luther King, who said that the arc of the moral universe is long, but today it has bent towards justice," Bernard said. "Today, this jury has shown what the Me Too movement is saying: that women are worthy of being believed."
She added: "This is a victory not just for Andrea Constand, who I consider to be the Joan of Arc in the war on rape. It is not just a victory for the commonwealth [of Pennsylvania]. ... It is also a victory for womanhood and it is a victory for all sexual assault survivors ― female and male."
In a statement, Janice Baker-Kinney, a former bartender who said Cosby drugged her after inviting her to a house party in Reno, Nevada, said in a statement that she feels she can now move on from her assault.
The "years of this toxic chain of silence has been broken and we can now move forward with our heads held high as survivors and not victims," Baker-Kinney wrote.
"This may be the end for Mr. Cosby, but this victory is just the beginning for many of us, to fight for justice, to do the right thing and support every person who has ever been shamed and humiliated and blamed."
"May this verdict open the floodgates to those who have been hiding their shame for far too long," she added.
Related
Before You Go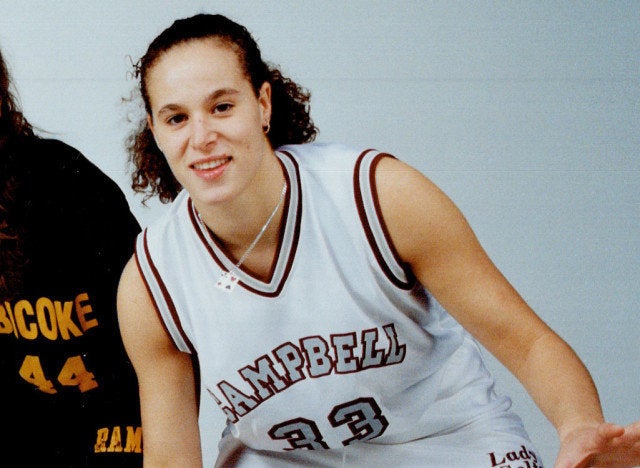 The Women Who Have Accused Bill Cosby Of Sexual Assault
Popular in the Community