For the last three years, Gustavo Dudamel has been engaged in a project about architecture and opera that in any other city besides Los Angeles would cause a stampede at the box office. Even after years, many residents -- especially younger ones -- don't realize how hip things have gotten down at Disney Hall with this come-hither dynamo at the helm of our top-ranked orchestra.
Dudamel often conducts opera, but not here in LA, as we have the excellent James Conlon at the LA Opera who also does a masterful job. But twice a year, once at Disney Hall and once at the Hollywood Bowl, the Dude puts on his virtual opera cape (in his case, the dressed down black shirt with its tails hanging out) and lets it rip.
His partners in his three-year investigation: Wolfgang Amadeus Mozart and a succession of starchitects (Frank Gehry --Don Giovanni; Jean Nouvel -- The Marriage of Figaro; this year, Zaha Hadid -- Cosi Fan Tutte) and fashion designers (respectively, the Mulleavy Sisters, Azzedine Alaia and Hussein Chalayan) and director Christopher Alden. (See my earlier interview with Hadid on the occasion of the opening of her Maxxi museum in Rome.)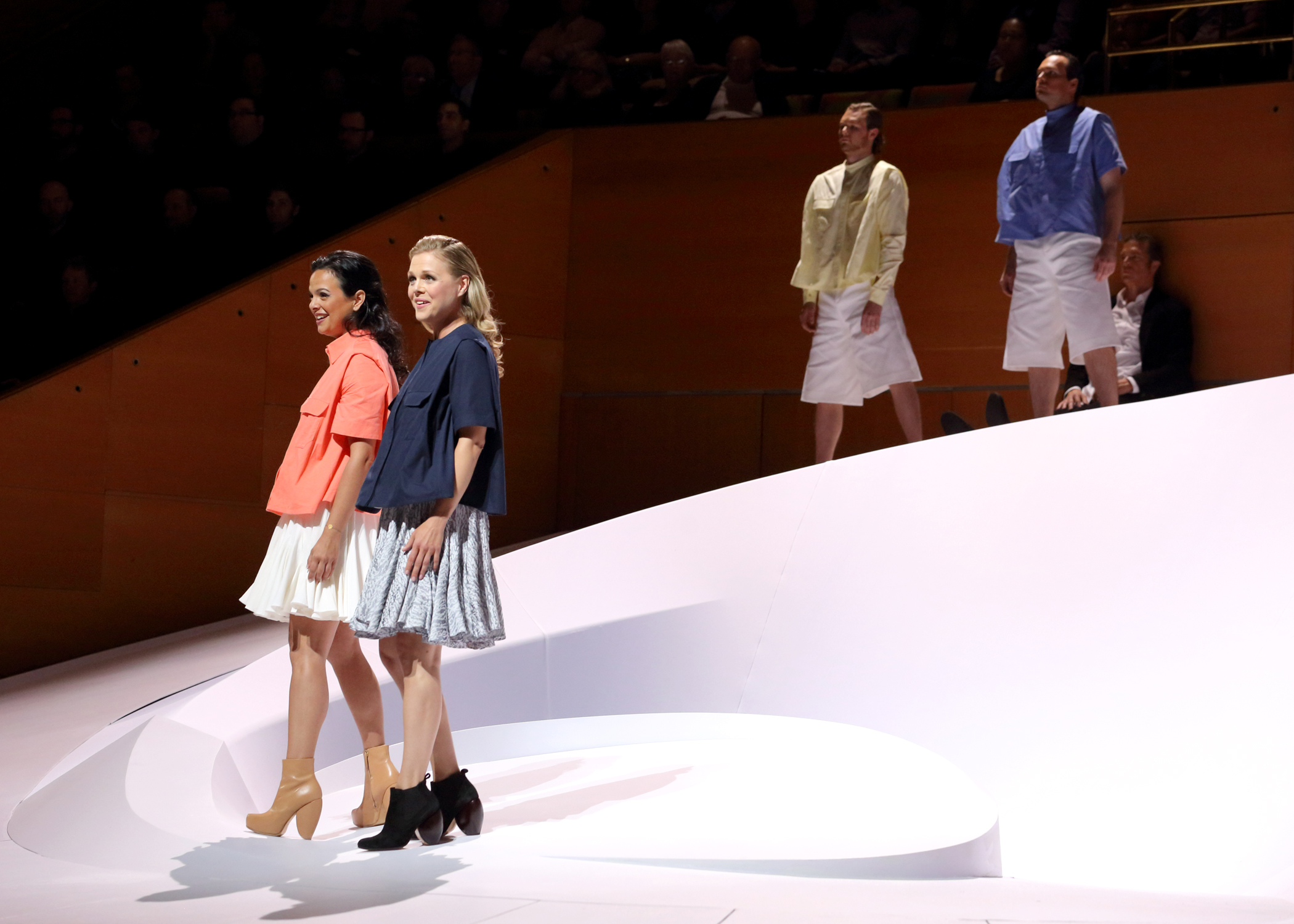 The Mozart-Da Ponte series was conceived to examine the relationship of music with architecture and design. Architects are supposed to be good at math and so are musicians. But there are serious space limitations to the Disney Hall stage -- it's a bit of a hat trick to fit anything important that can stack up against Gehry's Disney Hall. Maybe that's why Hadid's white lunar-esque nippled donut doing the hully gully in the second act felt somehow inadequate and overpowering at the same time. Still it wasn't enough to upstage the sublime singing. Hadid's futuristic set poses some of the same distraction problems as the new Ring set at the Met did -- you are often on the edge of your seat hoping they don't fall over on the highly raked stage. Architects can have this problem in visual or performing arts -- we often wonder these days if the art form is serving the architect or vice versa.
Eventually, Miah Persson and Roxana Constantinescu (Fiordiligi and Dorabella) slip off their high booties so they can accomplish their three-hour-plus task of being deceived and deceiving Alek Shrader and Philippe Sly (Ferrando and Gugliemo) -- all so good looking and sexy, you sometimes wonder how they have time to practice. Chalayan did especially fine work, turning day dresses into evening, and suits into sparkling, bird-like feathery gowns right before our eyes. Just magical.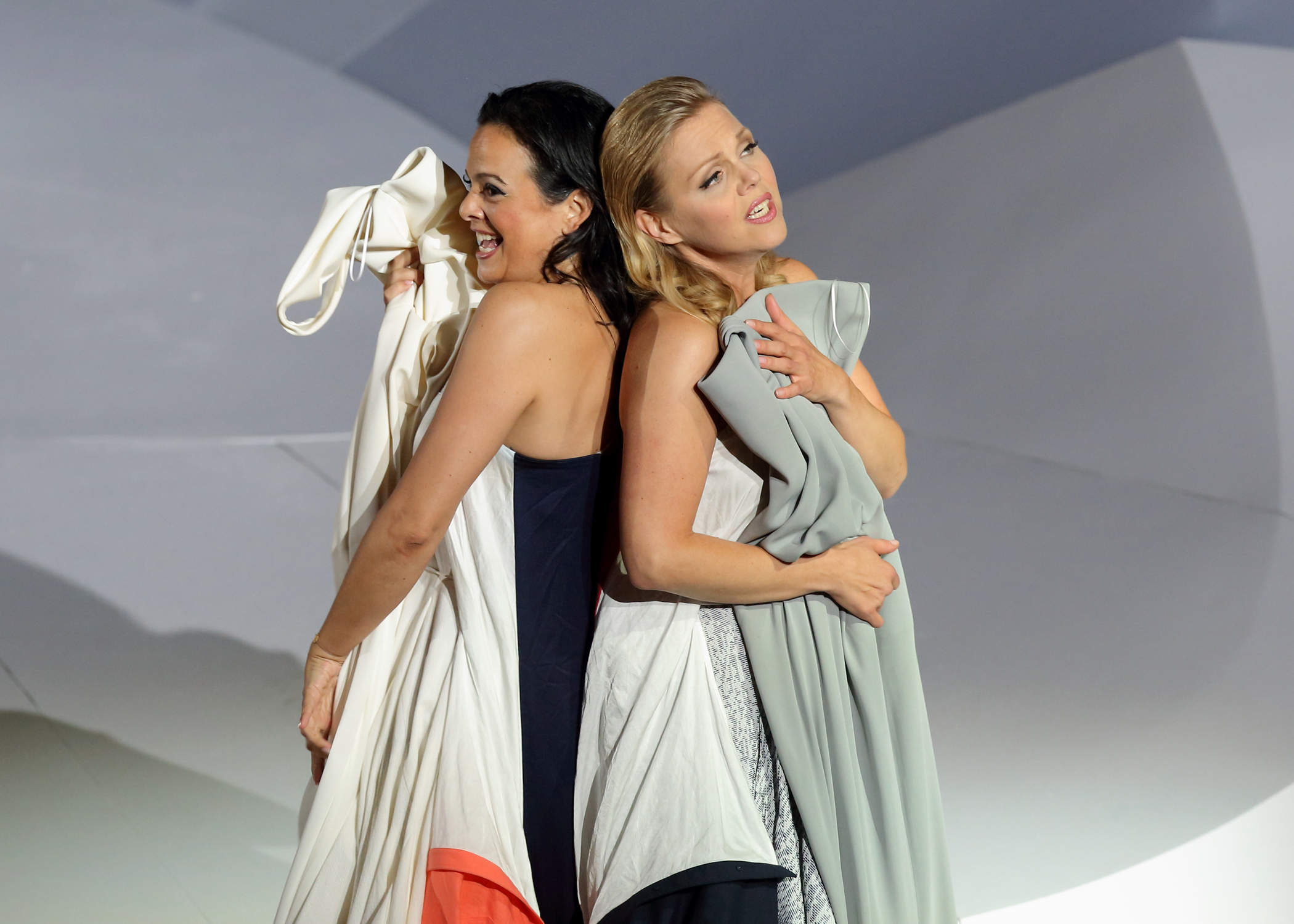 Da Ponte was born a Venetian Jew and became a libertine priest who had plenty of personal intrigue and dissembling with which to dip into for scandalous, clear-eyed libretto material. (Joan Acocella's summation of his life is well worth reading) Mozart, 33, had been out of work for a couple of years even after the two previous successful operas they had done together. They outdid themselves with Cosi.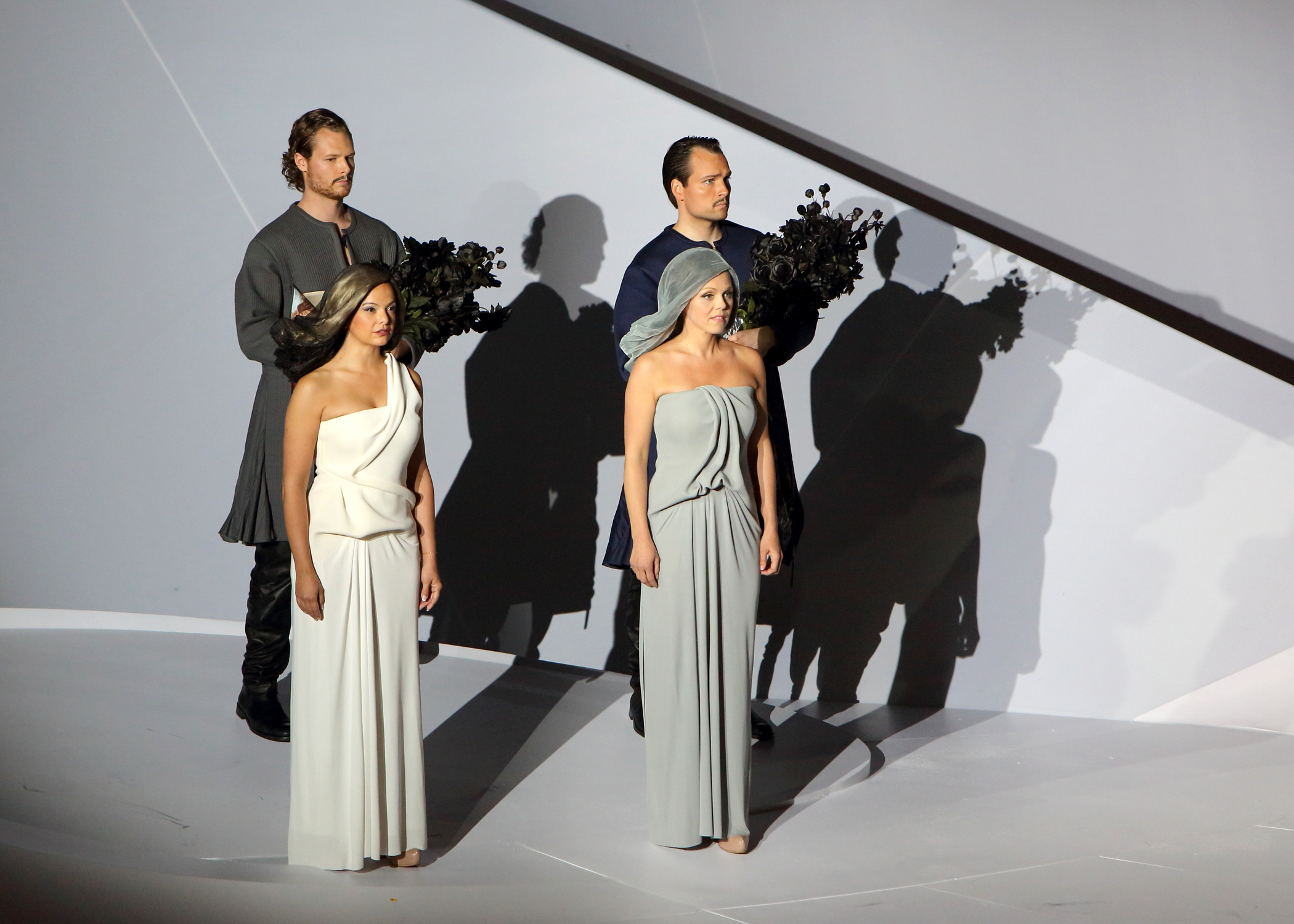 Why is Cosi Fan Tutte (which translates loosely as "All Women Behave That Way") so beloved? Besides being a love story, it is a story about double dealing, about testing if your love is true even when he or she is far away. How does temptation match up with fidelity since Da Ponte posits hardcore evidence that absence does not furnish the most potent medium for making the heart grown fonder? Do all women behave that way? Though women are generally portrayed as schemers, in this case it is the men who pose the challenge -- something like Bridesmaids-meets-Hangover for the 18th century. The whole thing from the gentlemen's bet about their lover's ability to remain faithful to the discovery of the ruse that their lovers are not whom they appear to be takes place in one day in Naples and at almost four hours duration we are practically living it with them in real time.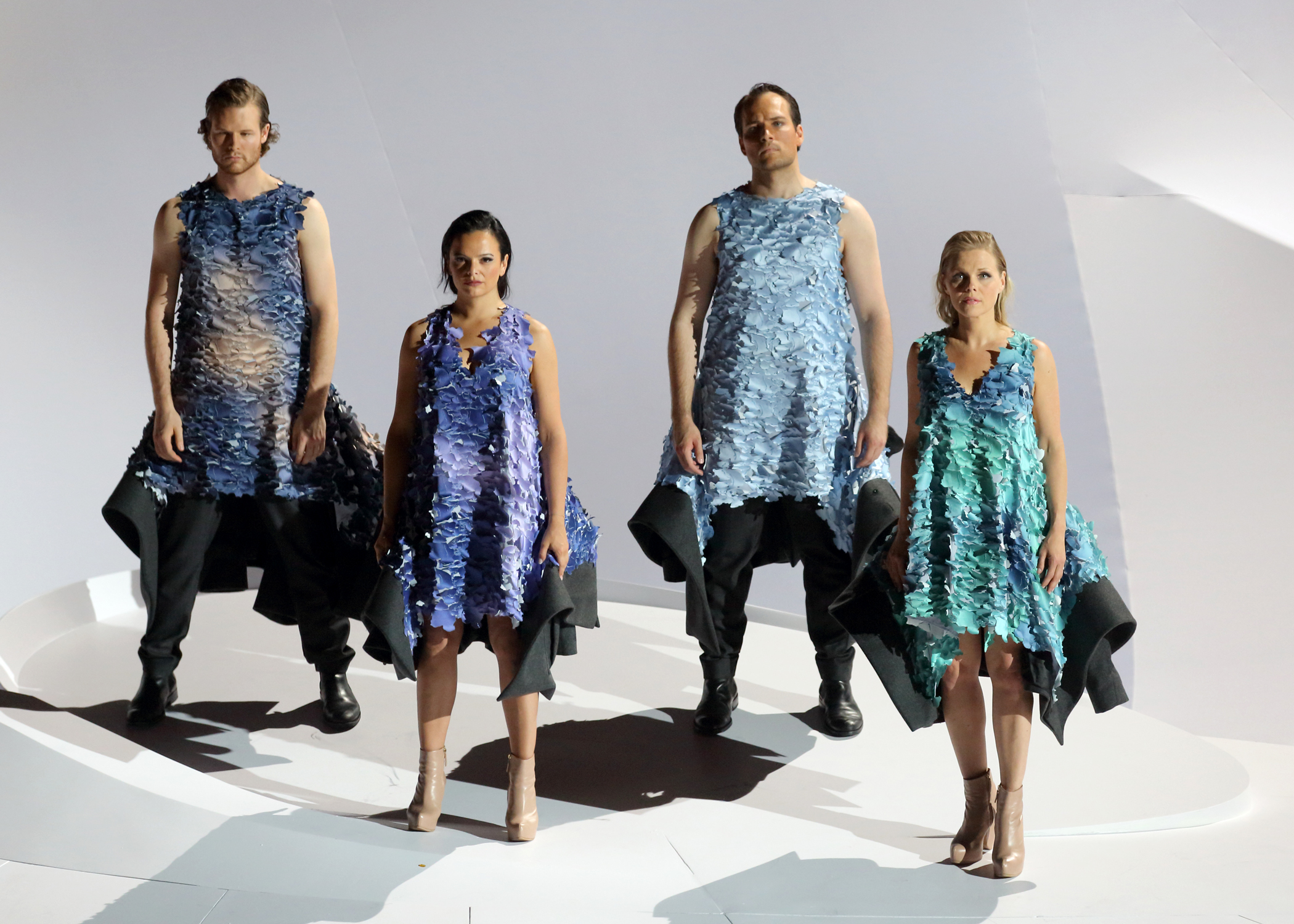 I first saw Cosi in the tiny jewel of an opera house in Spoleto which had its own seriously engaging period charm. In this case, though the architect was not as fluid as her collaborators, the whole thing worked on an entirely different emotionally engaging level.
There are only two performances (May 29, May 31) remaining and it is not going on the road. For tickets and information, visit www.laphil.org
Calling all HuffPost superfans!
Sign up for membership to become a founding member and help shape HuffPost's next chapter