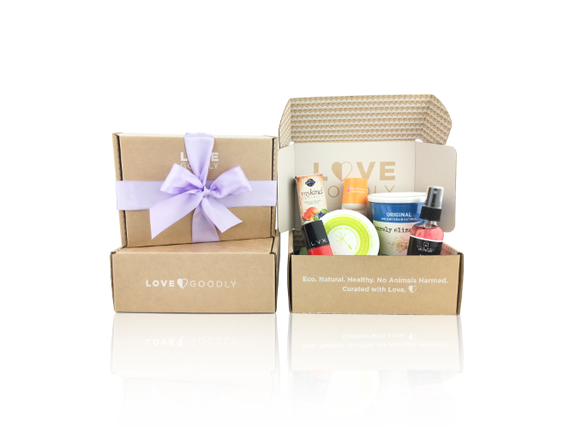 Last week when I was scrolling through my endless emails, separating the important ones from the junk mail, just as I was about to send one to the trash bin I realized it wasn't a Google solicitation, but it was from one of my friends. She wanted to introduce me to an LA based eco-luxury lifestyle company called Love Goodly. Since I'm always looking for the latest and greatest in new green products, I clicked the link to their website.
Within minutes I was intrigued.
Love Goodly is a bi-monthly subscription box service that delivers a carefully curated assortment of beauty and wellness products to your door. All of the products are toxin free, non-gmo, certified organic, cruelty-free and vegan. They use twelve 'eco' labels such as organic, hand-made, recycled and gluten-free so you can shop by what is most important to you. In addition, five percent of every purchase is donated to a cause such as the Beagle Freedom Project, Cure Cervical Cancer, and Farm Sanctuary. I love that they are encouraging conscience consumerism. In their words, "We created Love Goodly to vote with your wallet for more conscious brands."
Everything I was reading was tugging on my green heart so when my friend offered to introduce me to the co-founders, Justine Lassoff and Katie Bogue Miller I was curious to know the vision behind the brand.
This is the second start-up for these ambitious young women. The first was LovingEco, a flash sales online marketplace for eco-friendly fashion and natural beauty products that was acquired by JP Selects, the largest digital platform for sustainable brands and products just one year after it launched in 2011.
They created Love Goodly because as moms and head of their households, they wanted to use products that were safe for themselves and their families and were safe for the planet. As I listened to their story, it reminded me of my own and my reason for starting Greenopia. Women who are passionately committed to helping other women find the very best in non-toxic beauty and wellness products. They even created a banned list of toxic ingredients that will never be found in any product curated in a Love Goodly box.
The research shows that the average woman in the US uses 168 chemicals in their personal care routine every day and 60% of that is absorbed into the bloodstream through their skin. The government is doing very little to prohibit these toxic ingredients from being used. But Justine and Katie are advocating what we can all do to effect change: buy products that are cleaner, safer, and purer. With their curated subscription box they help with the hard part - finding quality eco-friendly, sustainable, green products like KINDri Los Angeles, a cactus oil based skincare line, Blissoma, LVX Nail Lacquer, Crystal Deodorant, Purely Elizabeth grains & granola and Fountain, a "drinkable beauty" supplement.
Their energy was infectious and inspiring. I remembered a time early in my green career when I felt like the lone soldier in search of eco-friendly products and services. Now I get to share this space with a whole new generation of Millennials who are putting environmental health first and who seek and expect the brands they buy and the businesses they create, like Love Goodly to deliver more than a good product and a solid bottom line but to be socially responsible. The Millennials are creating a whole new wave of green energy that is changing how we live and work!
Katie and Justine are hosting LOVE GOODLY's first-ever DO GOOD. BE GREEN eco-beauty and wellness Conference in Los Angeles on November 5th which I hope to attend. The purpose is to help women discover the top cruelty-free and vegan brands across the region. There's a great list of speakers as well as eco-makeovers and wellness breaks on the schedule.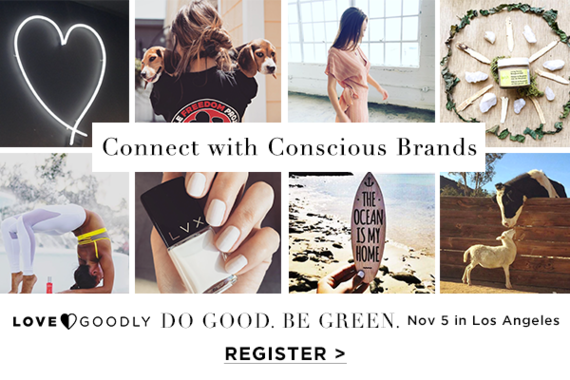 Between now and then, I'll be looking for the next box of Love Goodly to arrive on my doorstep and see what new eco-friendly goodies Katie and Justine have curated!
REAL LIFE. REAL NEWS. REAL VOICES.
Help us tell more of the stories that matter from voices that too often remain unheard.