For the ninth year in a row, Comic Con set up shop in New York City.
The convention, which took place in New York from October 8th to 11th, celebrates the fandom that accompanies "comics, graphic novels, anime, manga, video games, toys, movies, and television." Over 20,000 men and women from all over the country convened for four days to socialize with other fans, and take part in the colorful and celebrity-loaded meet-and-greets, panels and exhibitions.
The Huffington Post was lucky enough to spend some time at Comic Con and talk to some badass women who participated in the festival. Cosplay, short for "costume play," is arguably the main event during the weekend-long affair.
Year after year, these women create elaborate costumes in homage to the fictional characters they love most. They deck themselves out in quirky colors, head-to-toe unbreathable fabric, and intricate wigs and makeup in part because it's really fun. But the women we spoke to also told us that participating in cosplay makes them feel seriously empowered.
If you were looking for a reason to fall in love with cosplay, here are 11:
"Cosplay empowers me to be confident, no matter what character I wear."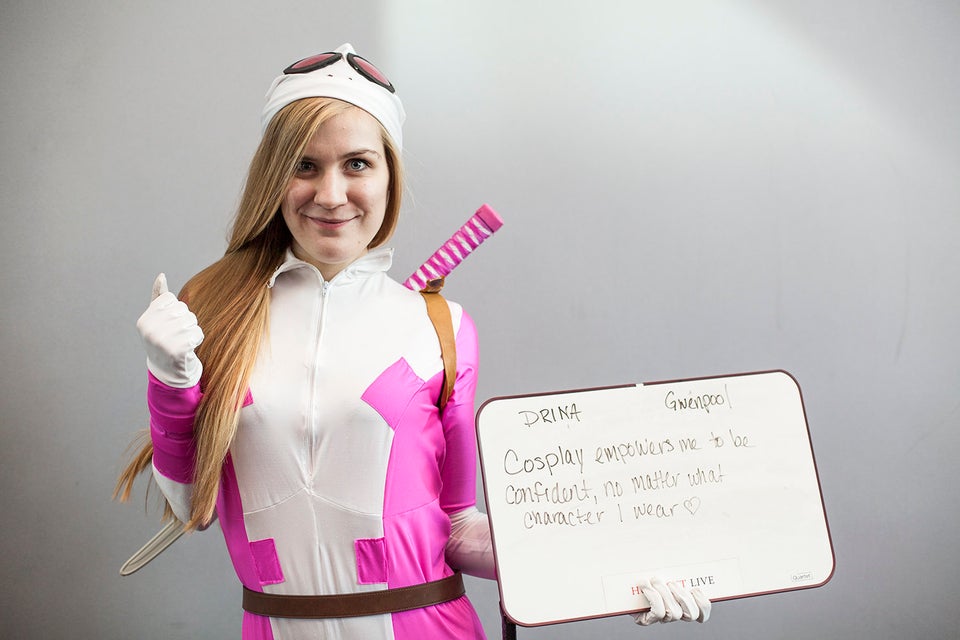 "Cosplay is a positive, creative outlet for women of all ages."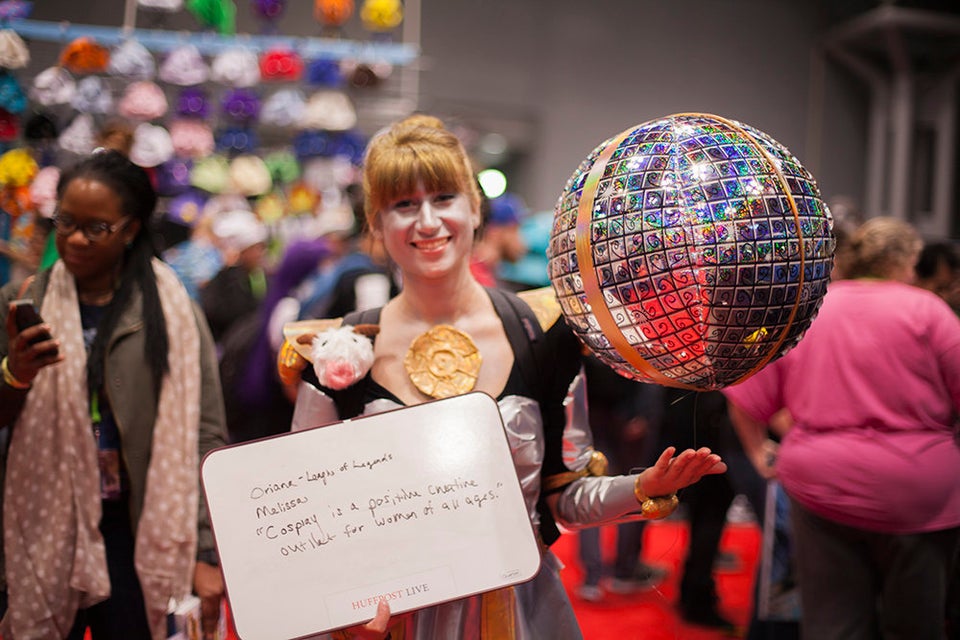 "I feel empowered because she kicks butt and handles her own!!"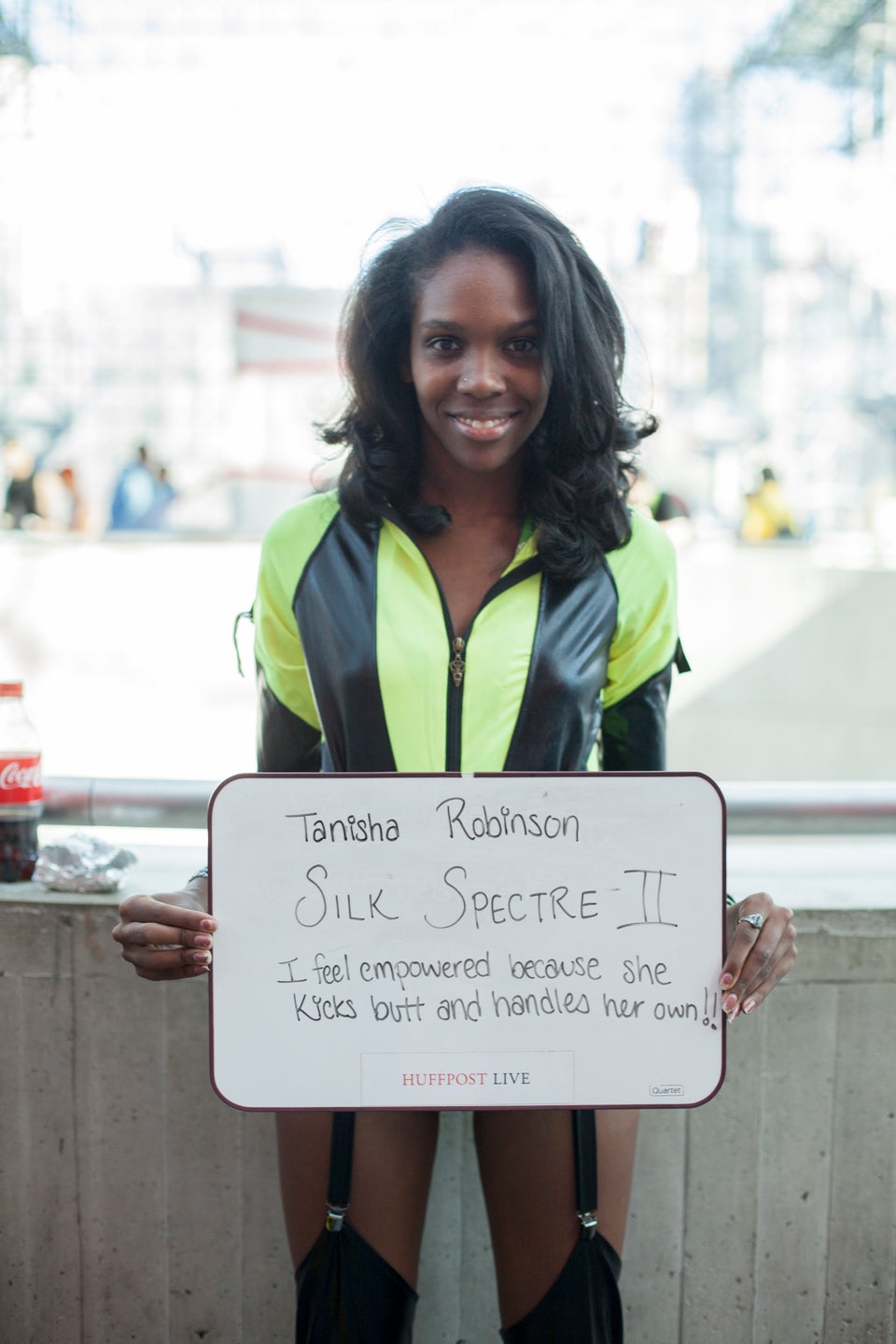 Cosplay empowers me because "no one is going to f*** with me."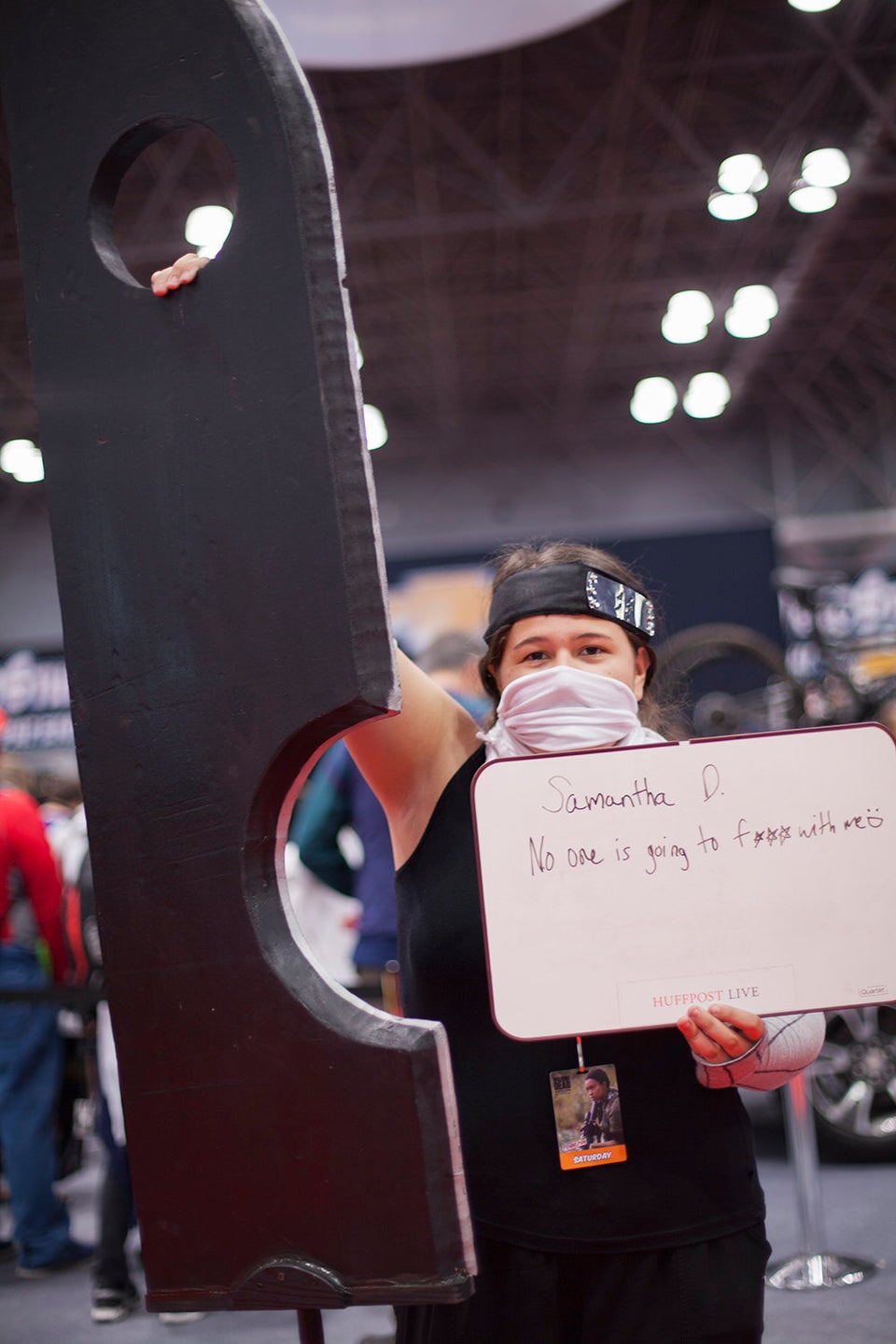 Cosplay empowers me because "I am a sexy love kitten."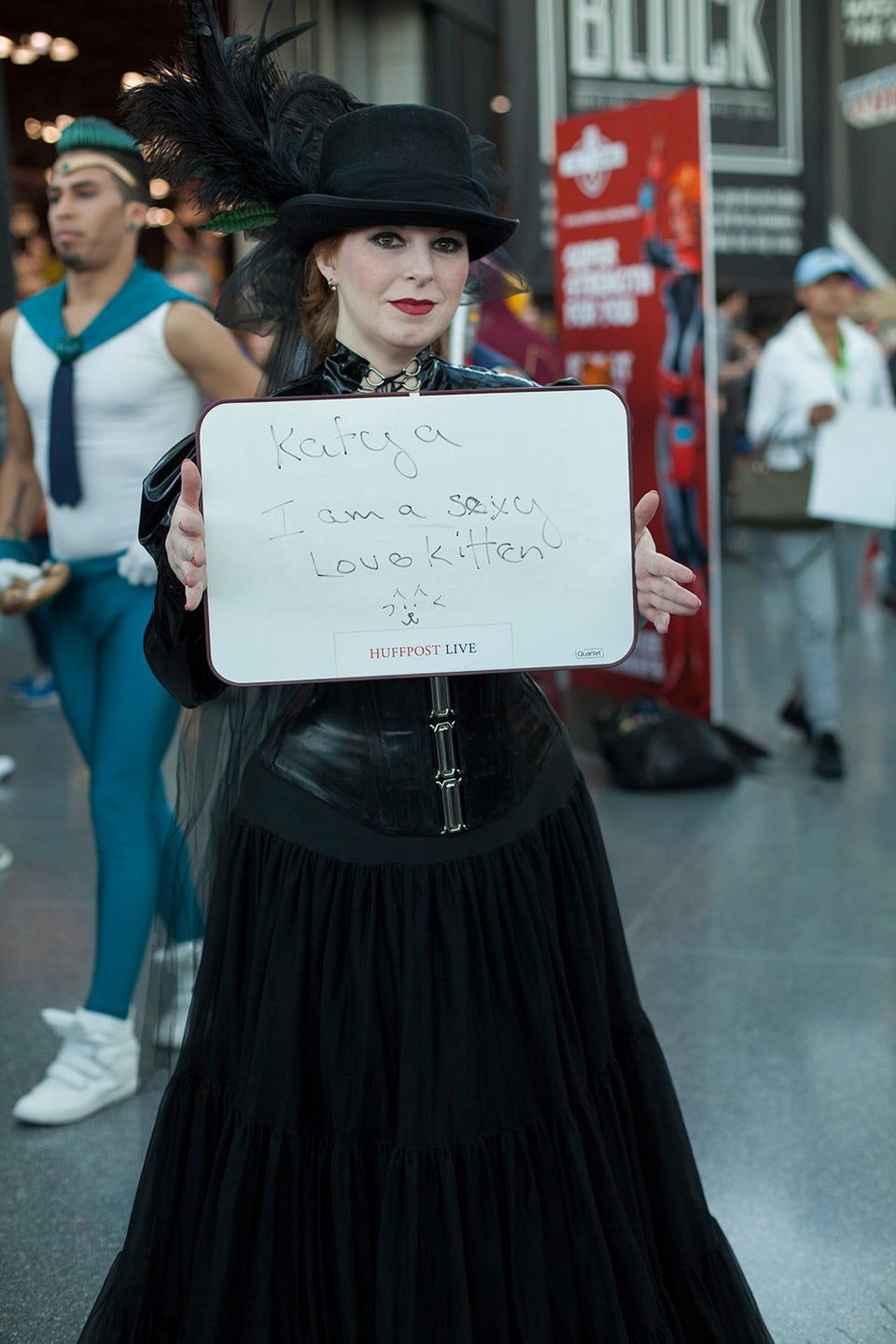 "Cosplaying makes me feel like a total badass!"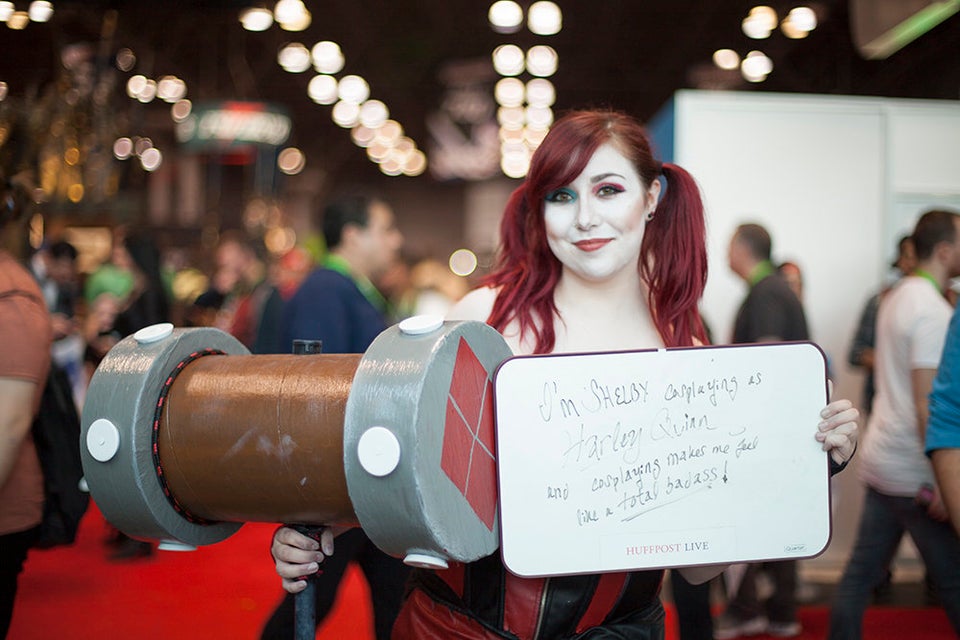 Cosplay empowers me because it's a "confidence booster."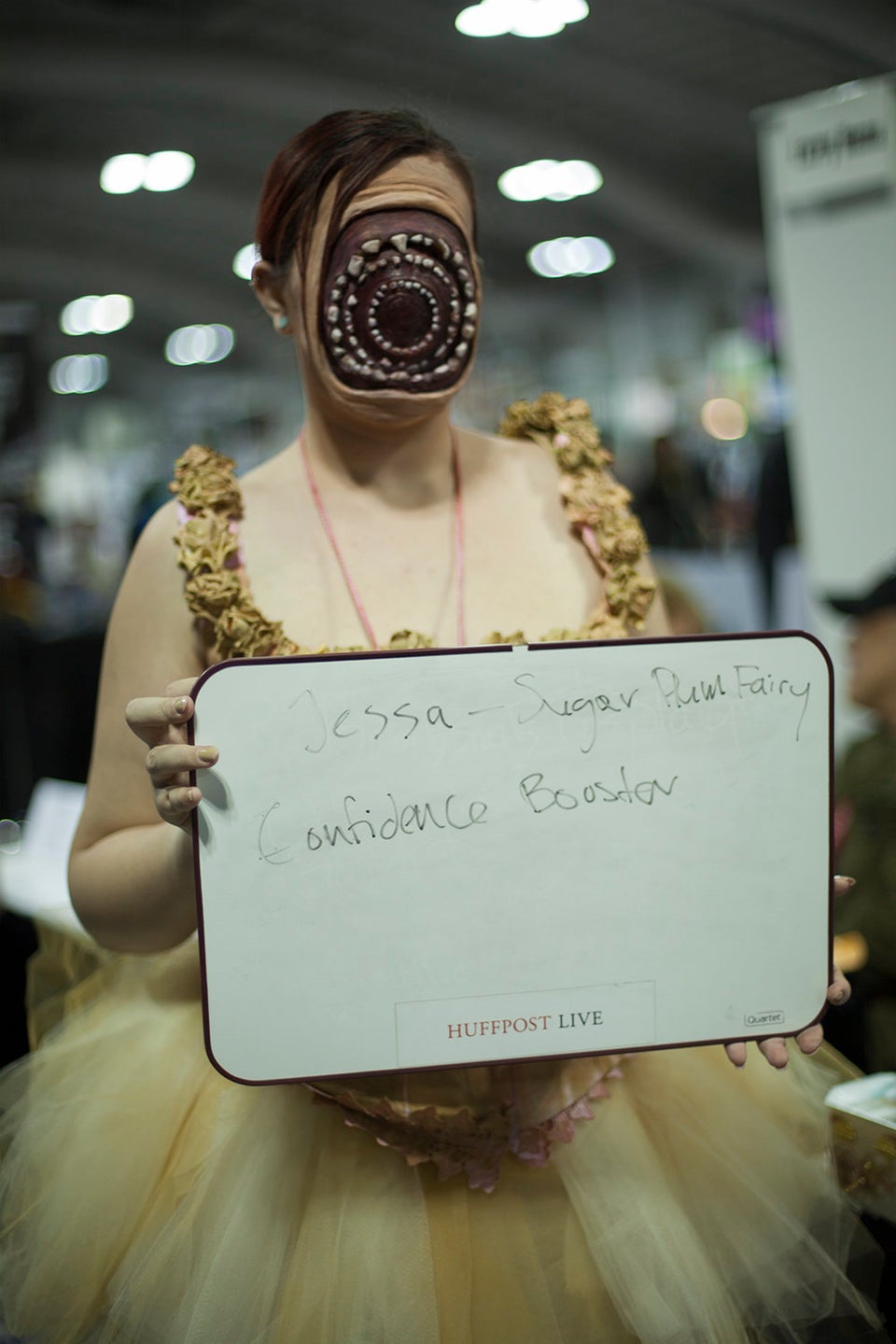 Cosplay empowers me to be "strong & feminine."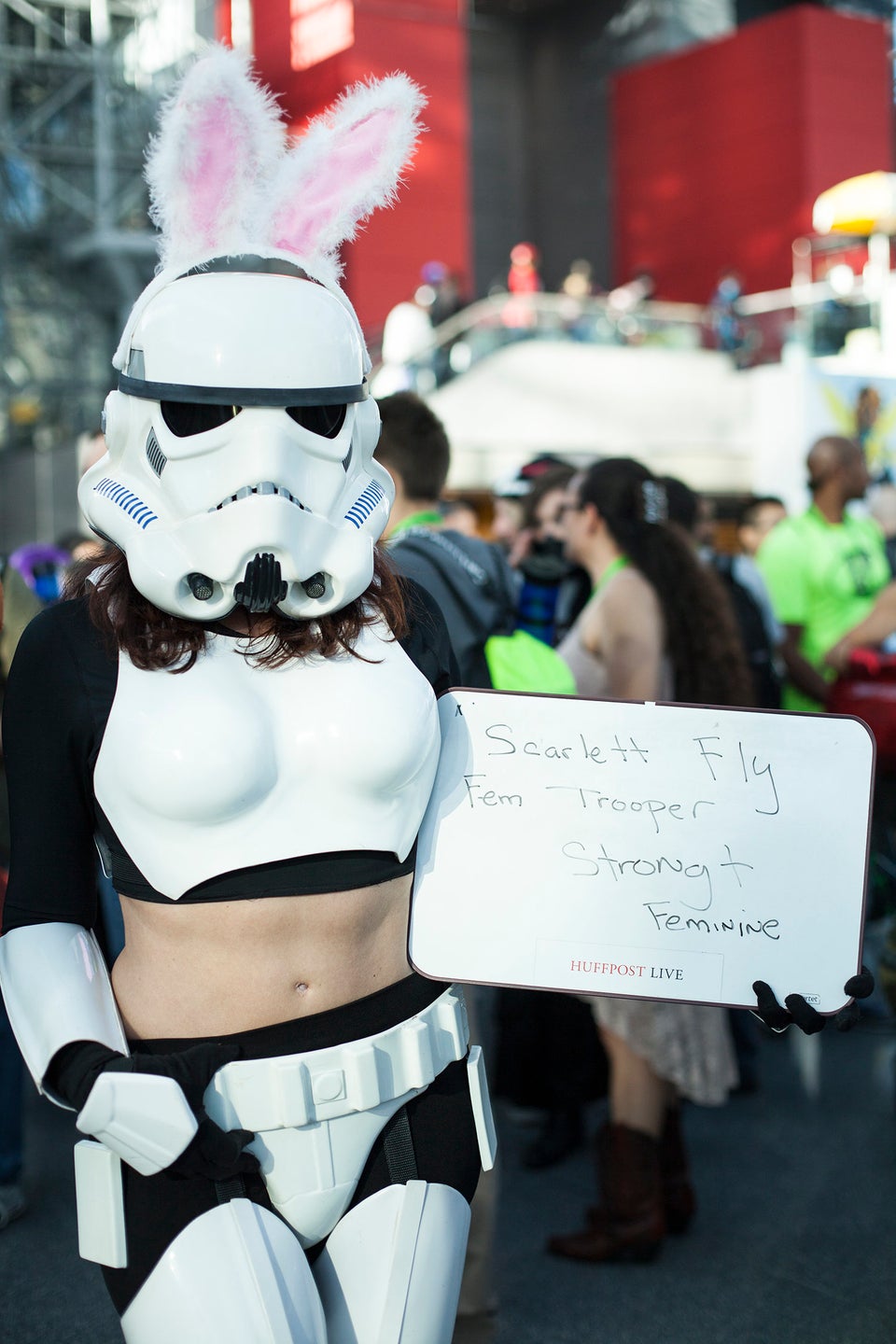 Cosplay empowers me because "portraying this character makes me feel strong. I walk a little taller as Thor."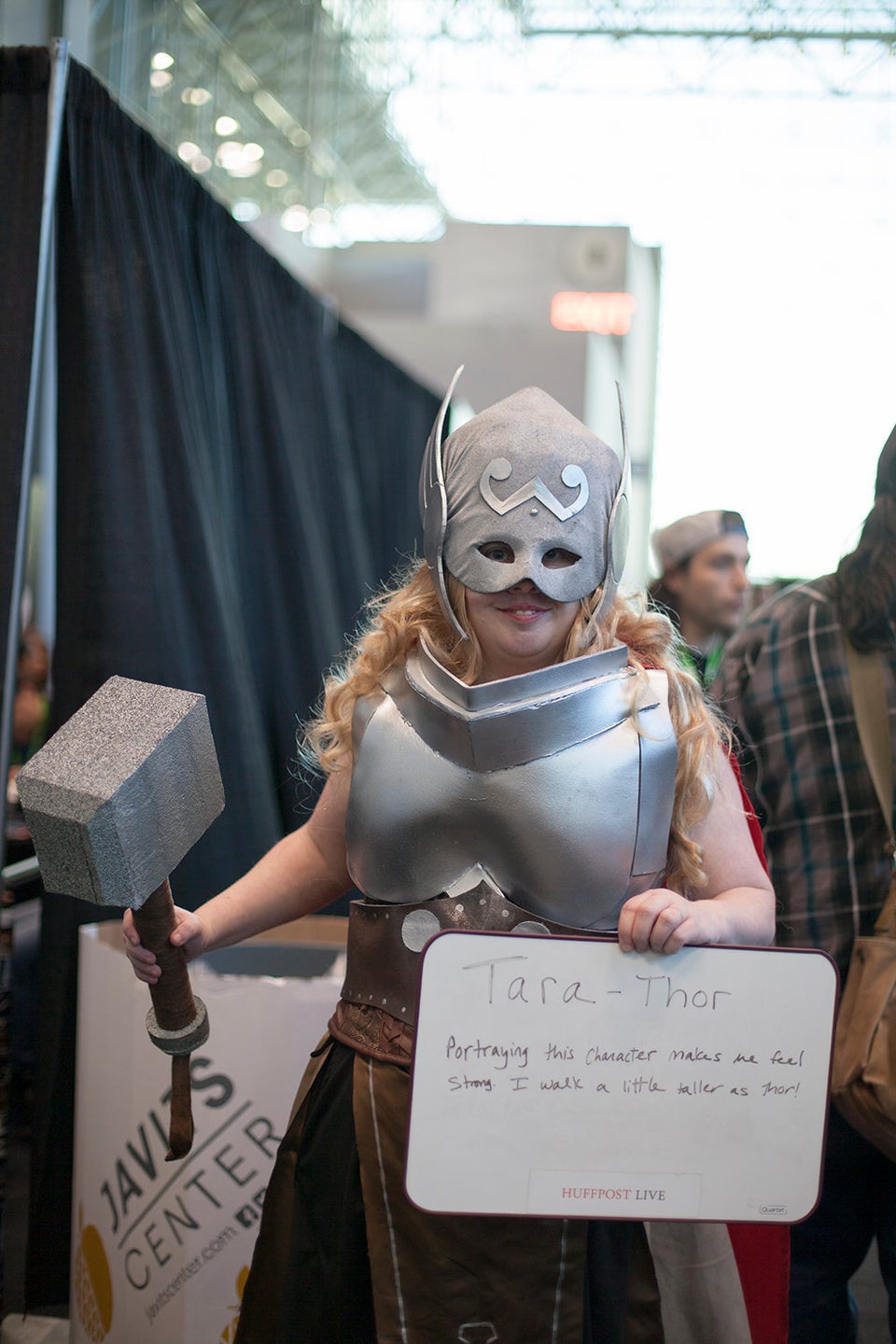 Cosplay empowers me because "Queen Akasha doesn't take any shit."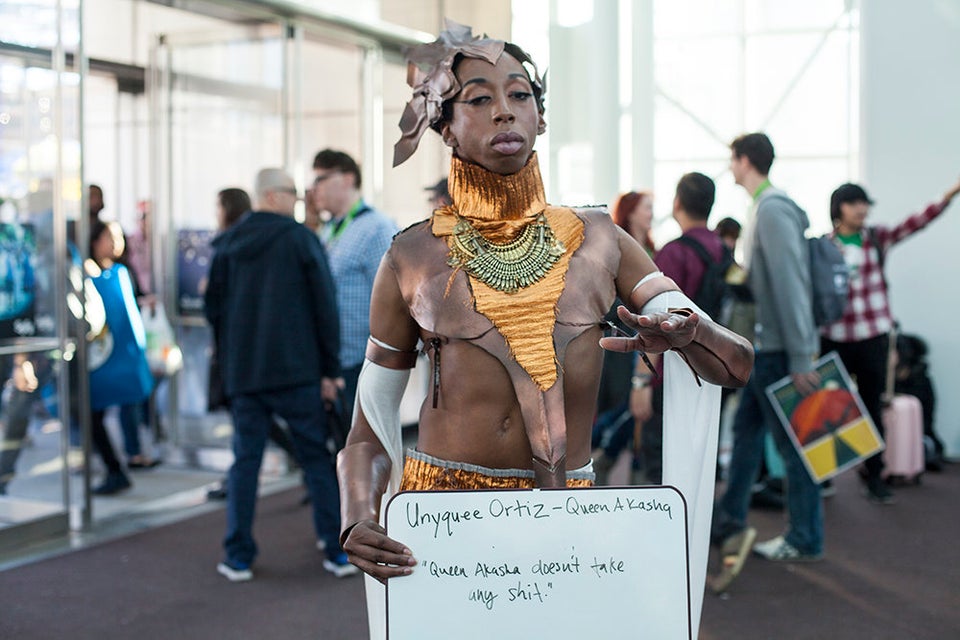 Cosplay empowers me because "don't take life so seriously."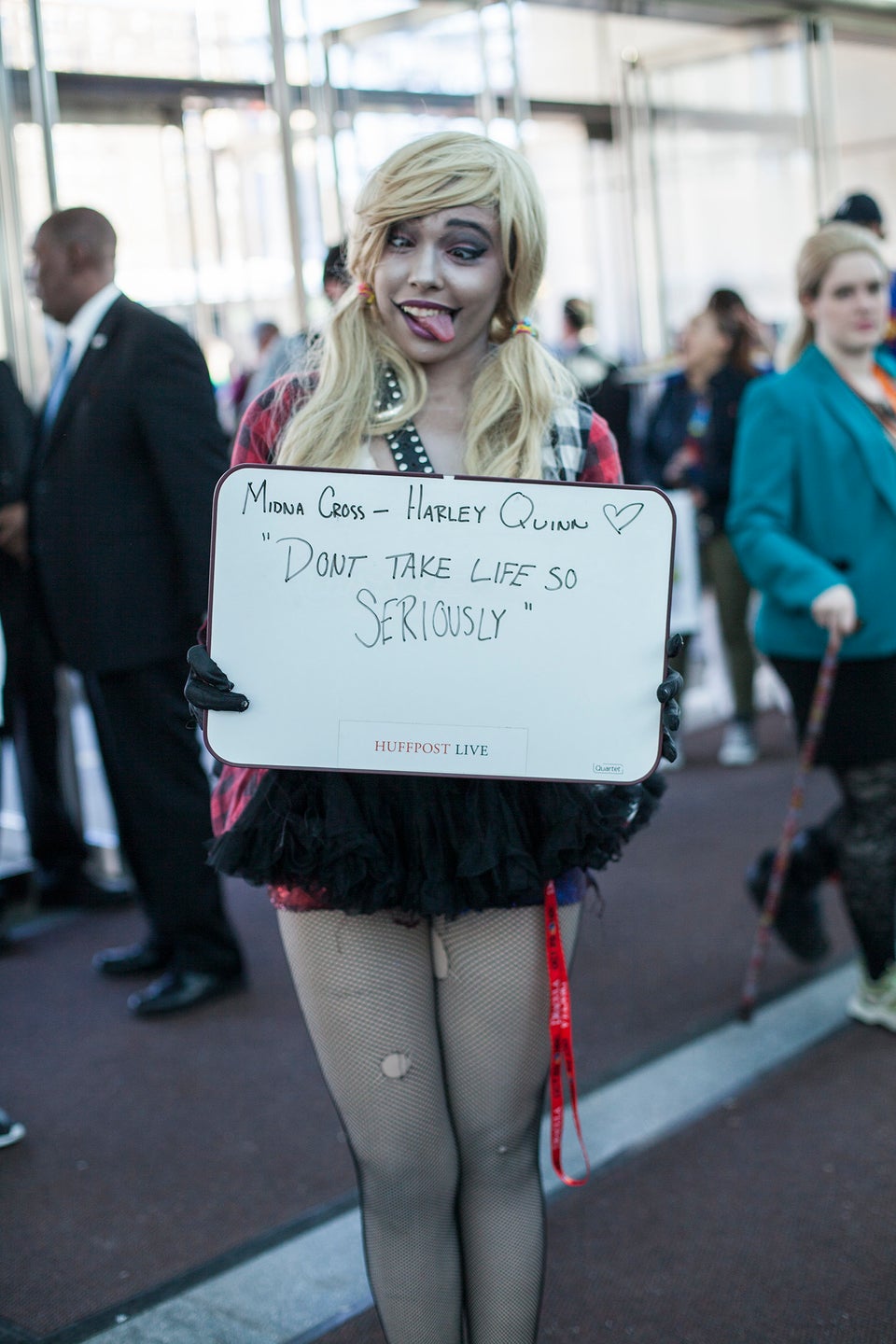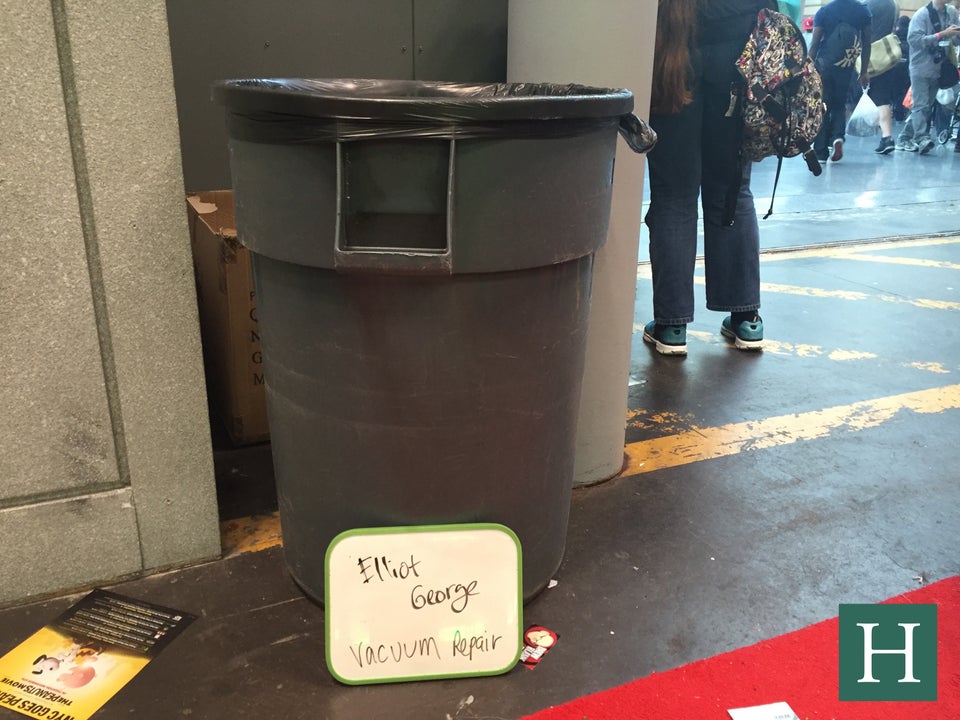 The 13 Most Unreal Costumes At Comic Con
Related
Popular in the Community