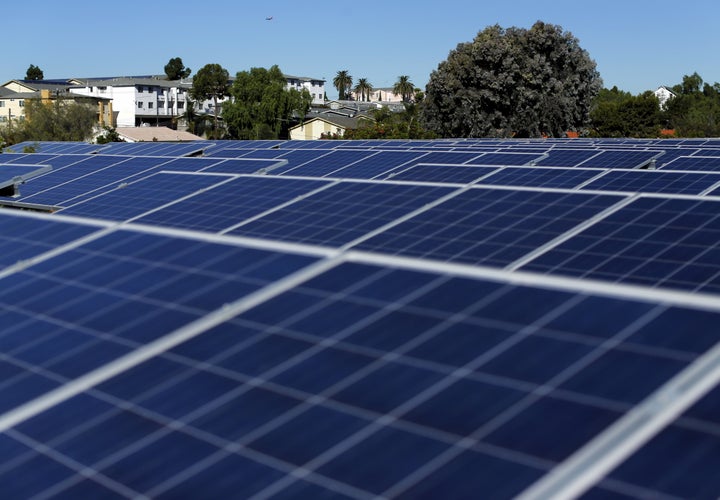 There's money out there for clean energy. And with the right kind of infrastructure spending, we can help shift it away from fossil fuels and toward renewables.
That's the takeaway from a new report released Wednesday by New Climate Economy, a group commissioned by Colombia, Ethiopia, Indonesia, Norway, South Korea, Sweden and the U.K. to study economic growth and climate change. The group says that investing in infrastructure could help bring down the cost of clean energy by as much as 30 percent.
The world invested a record $329 billion in renewable energy last year, according to data from Bloomberg New Energy Finance. But the nonprofit sustainability advocacy group Ceres says we need $1 trillion in new investments each year -- along with shifting trillions we already spend on dirty energy to renewables -- to avoid the irreversible effects of climate change.
The needed funds already exist, Helen Mountford, the program director for New Climate Economy, told The Huffington Post. The problem is that too much of it is going to fossil fuels. The world already spends about $500 billion a year subsidizing fossil fuels, along with almost $6 trillion annually on dirty energy infrastructure, according to the International Energy Agency.
One way to shift that money toward better forms of energy is to get institutions like the World Bank to invest in renewable energy infrastructure, the New Climate Economy report found.
Renewable energy is already just as cheap as fossil fuels in many places in the world, even before health and environmental costs are taken into account. But the costs associated with renewables are higher upfront. For example, solar panels are expensive to install, but once they're there, they passively produce energy without much additional money needed.
Mountford estimates that as much as 90 percent of the price of building renewable energy projects is paid before the projects deliver electricity to customers. In contrast, fossil fuels can be less expensive initially, but have costs that add up over time. That makes financing through loans and other types of investments incredibly important for building renewable energy projects.
The report found that development banks -- institutions like the World Bank, the Asian Development Bank and the European Bank for Reconstruction and Development -- can play a crucial role in making up the current clean energy investment gap.
"Development banks can take on the risks that no other actors are willing to take. ... For every $1 [development banks] invest, they can leverage up to $20 in private finance," New Climate Economy said in a release. "The markets are working. The cost of renewables are dropping. People are seeing the promise to energy efficiency."
Fossil fuels, once you consider the government subsidies and the health and environmental costs, are "not the best economic choice," Mountford noted.
She added that she hopes the need to shift energy infrastructure spending away from dirty energy can be part of the economic development discussion at the upcoming International Monetary Fund-World Bank meetings, which start Friday in Washington, D.C.
"At the moment it is often a silent discussion," Mountford said, calling work on infrastructure and clean energy "parallel, separate discussions." It looks like that may be changing. Renewable energy "is becoming more and more a part of the mainstream discussion on infrastructure investment. It's fair to say that is a new development."
Related
Before You Go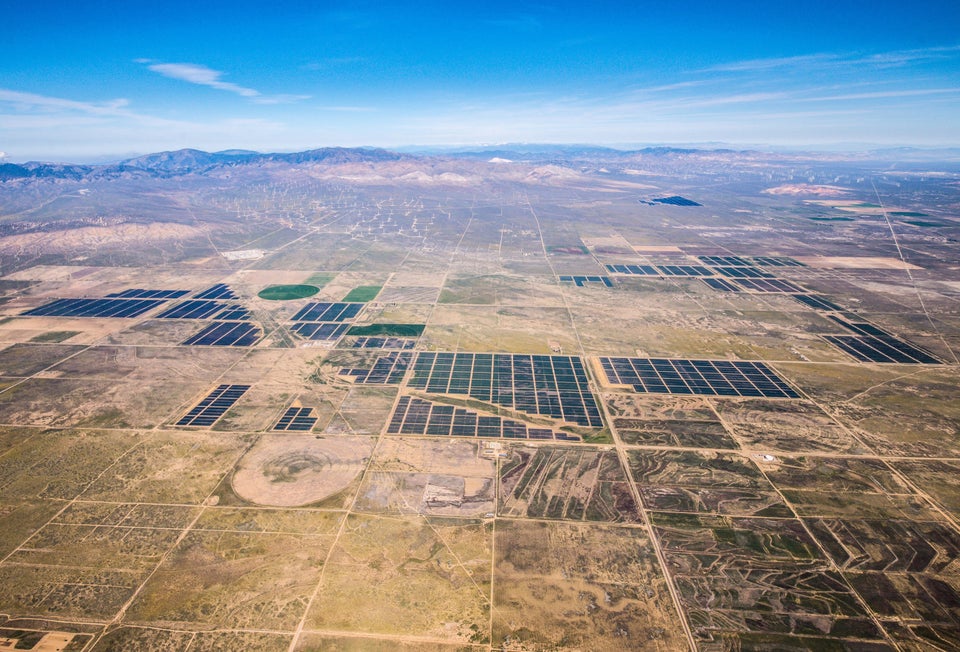 The Five Largest Solar Power Plants In The U.S.