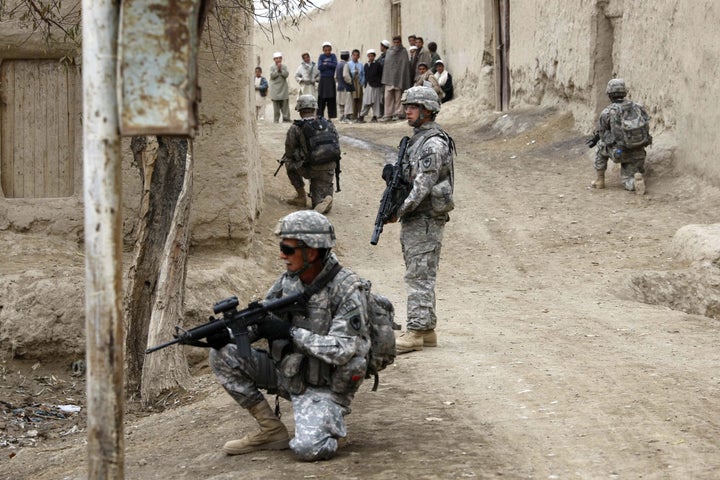 President Obama may soon find himself in an increasingly uncomfortable position when it comes to funding the anticipated buildup of U.S. troops in Afghanistan, if recent comments by House Appropriations Chairman David Obey are any indication.
Speaking with ABC News, Obey warned Obama, "There ain't going to be no money for nothing if we pour it all into Afghanistan," he said. "If they ask for an increased troop commitment in Afghanistan, I am going to ask them to pay for it."
The tension comes at a moment when the Obama administration has been resisting pressure from Democrats in Congress to increase spending in order to spur job growth. The Obama administration, the Wall Street Journal notes, is favoring "targeted measures that would be less likely to inflate the deficit."
In addition to the debate over war funding, questions remain over the cost of such a troop buildup. As the LA Times noted on Monday, the Obama administration and the Pentagon have produced significantly different price tags for how much it will cost to add troops to Afghanistan. The Pentagon previously released cost estimates of $500,000 per year for each service member, putting the total price tag for an increase of 40,000 troops -- which is what Gen. Stanley A. McChrystal has requested -- at an additional $20 billion a year.
The White House, meanwhile, recently doubled that figure -- a cost of $1 million per new solider, according to the Office of Management and Budget. Interestingly, as the LA Times notes, earlier this month a Pentagon comptroller produced a number much closer to OMB's estimate than that of the Pentagon. 


Here is a helpful explanation of how the numbers were calculated, via the LA Times:


White House officials included in their estimate everything they consider necessary to wage war, including troop housing and equipment.[...]



The Pentagon arrived at its much lower estimate by dividing its war funding request by the number of troops throughout the region: 68,000 in Afghanistan and up to 95,000 in supporting roles elsewhere, such as on nearby ships or in surrounding countries.

The Pentagon cost includes higher combat wages, extra aircraft hours and other operations and maintenance costs, but omits such items as new weapons purchases -- one-time costs that vary by year -- and support equipment like spy satellites and anti-roadside-bomb technology.
Calling all HuffPost superfans!
Sign up for membership to become a founding member and help shape HuffPost's next chapter