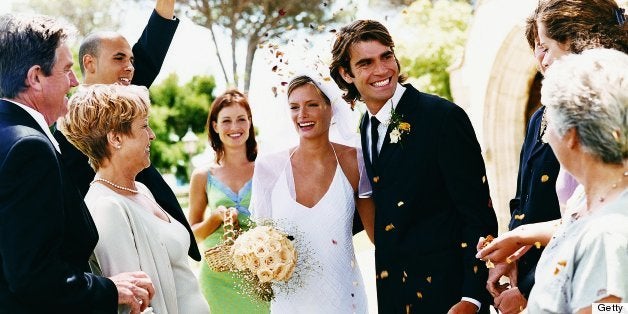 TheKnot.com and WeddingChannel.com's annual "Real Weddings Survey" reveals the average cost of a wedding each year (in 2012, it was $28,427). But it turns out that the sky-high number may not be the best way to determine what a typical couple actually pays to get hitched.
Slate's Will Oremus explained in an article published Wednesday that stating the "average" cost of weddings doesn't truly indicate how much Americans are typically spending on their celebrations. The average is found by adding up the cost of every survey respondent's wedding and dividing it by the number of respondents. So, a few extra-expensive weddings can increase the "average" cost significantly and imply that people are spending more than they actually are.
Oremus wrote that a better number to use would be the median -- that is, if the cost of every survey respondent's wedding was listed in numerical order, which number would be right in the middle? He asked TheKnot.com for the median cost of a wedding in 2012, and the answer was $18,086. That's about $10,000 less than the reported "average" cost of a wedding.
We asked wedding planners Xochitl Gonzalez and Susan Southerland for their take on Oremus' critique of The Knot's survey, and they both agreed that the national average may not be the best indicator of how much weddings actually cost, since prices vary between regions. However, they pointed out that the survey also breaks down costs by state, which does give a fairly good sense of how much vendors are charging.
"I know what the article's point was, but I think [the survey] is a good gauge to show at the top of the market there's this photographer who's $24,000 and at the low end there's your cousin who will do it for nothing," Gonzalez said. "It's a matter of you being able to walk into [wedding planning] with your eyes wide open, knowing if this is expensive or not; if it's expensive, why is it expensive, and is it worth it to me."
In his piece, Oremus claims that vendors use the survey data to set their prices, but both Gonzales and Southerland disagreed.
"People charge according to their market. While they might use the survey for anecdotal information, I haven't met a single person who tells me, 'I will do what these studies say and that's how I determine what I'm going to charge,'" Southerland said.

Read wedding experts' top tips for saving money on your wedding in the slideshow below, and click here to find out hidden wedding costs to be aware of.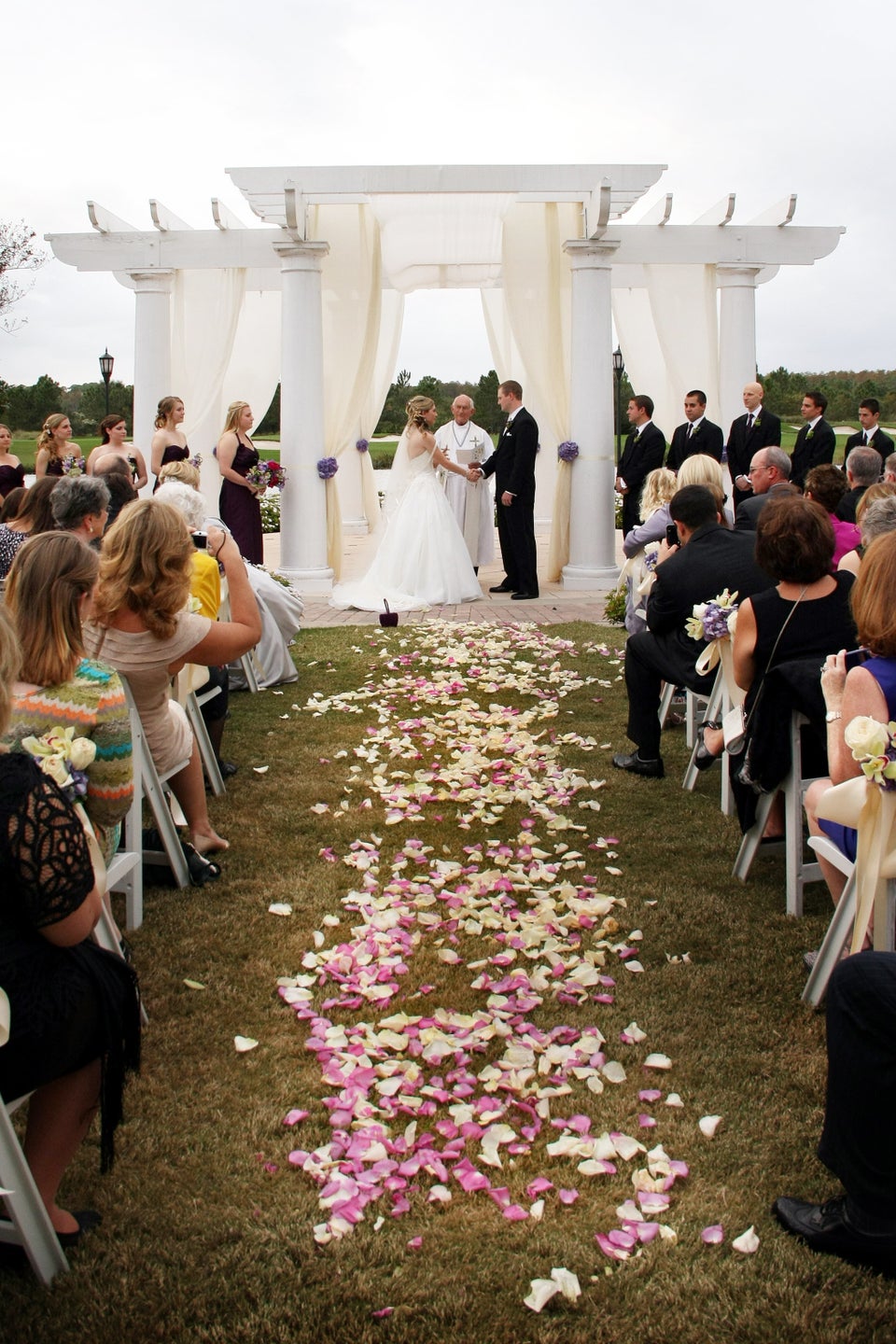 Best Ways To Save On Your Wedding Budget