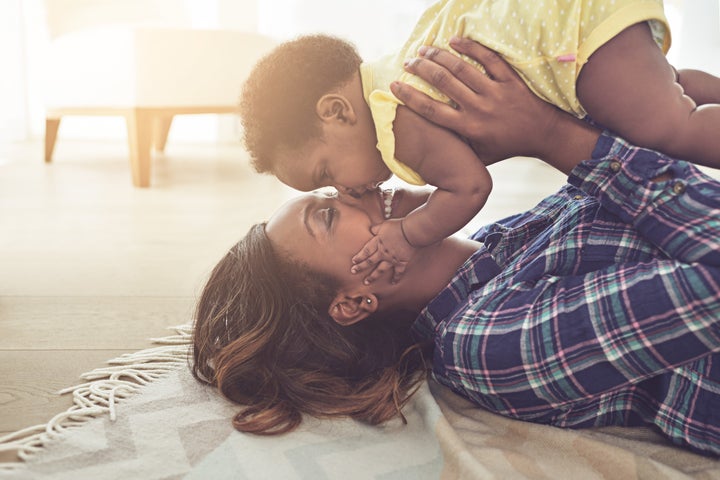 That New Year's resolution to save more money will definitely come in handy if you're expecting a baby.
The U.S. Department of Agriculture released its annual "Cost of Raising a Child" report this week, and the total is pretty steep. Economists working at the USDA's Center for Nutrition Policy and Promotion estimated that families who had a child in 2015 will spend $233,610 (in 2015 dollars) from the child's birth to age 17.
The total takes into account expenses including food, housing, transportation, health care, clothing, child care and education. The report does not factor in the cost of college tuition or costs associated with pregnancy, adoption and childbirth.
The estimated total is specifically for middle-income, married-couple families with two children. The USDA estimates that families with lower incomes will spend a total of $174,690, and families with higher incomes will spend a total of $372,210.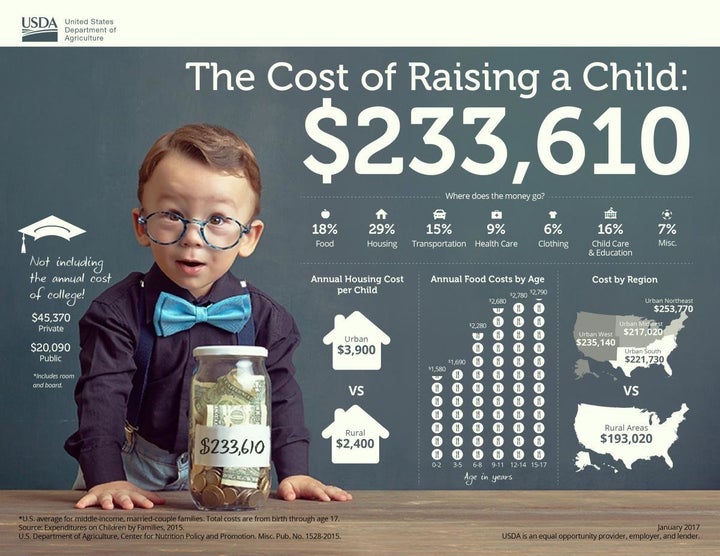 The USDA has been releasing this report since 1960 as a way to help families budget and plan for the future. The findings are also used by state governments to determine factors like foster care guidelines and child support.
Researchers were quick to note that the spending estimates differ greatly depending on how many children are in a household.
"As families increase in size, children may share a bedroom, clothing and toys can be reused, and food can be purchased in larger, more economical packages," economist Dr. Mark Lino said in a press release about the report.
Geography also swayed the results, as housing costs differ greatly by region. The report found that child-rearing expenses were highest in urban areas, the costliest being the urban Northeast.
Related
Before You Go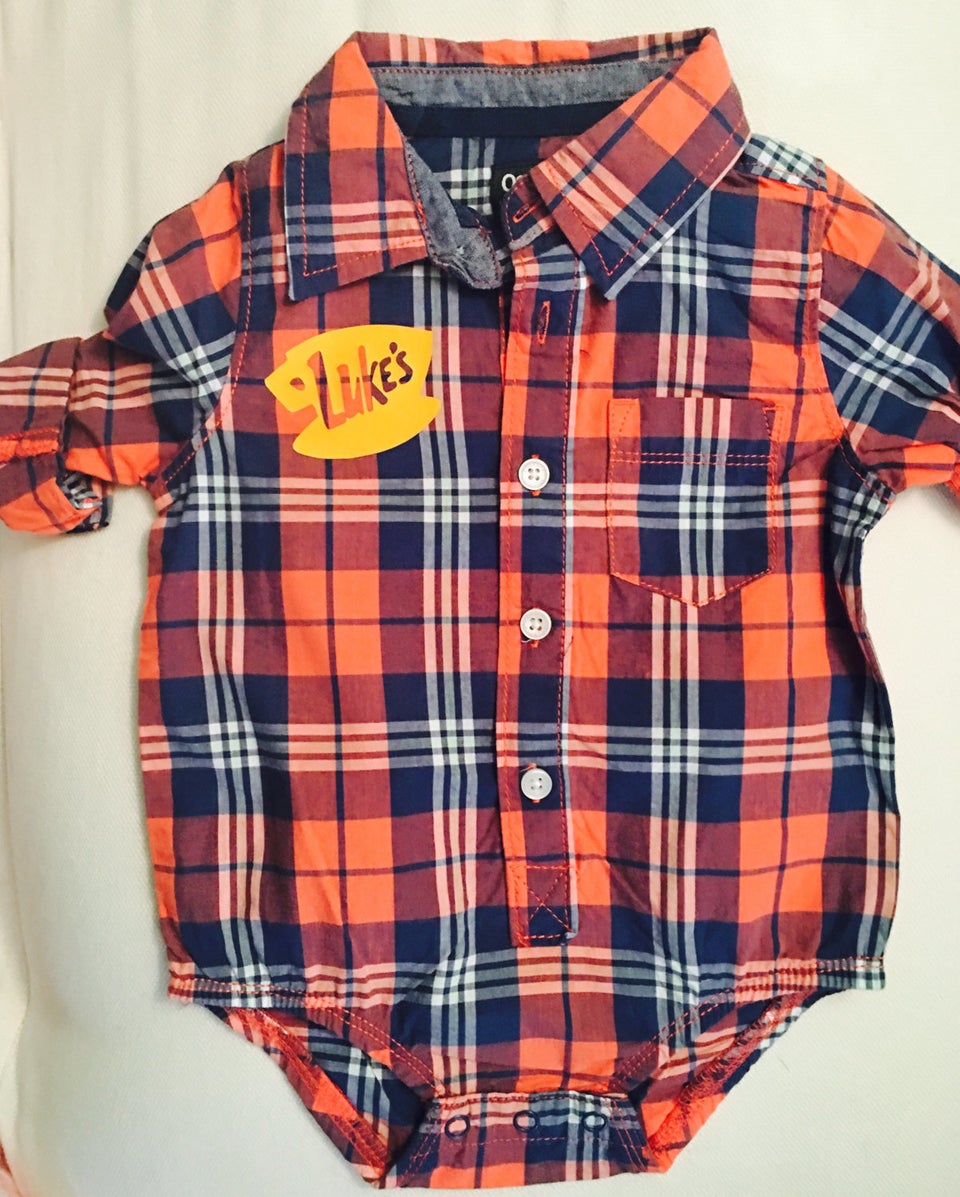 "Gilmore Girls" Baby Products