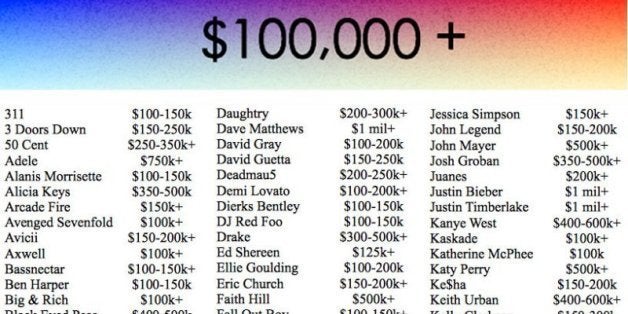 Priceonomics recently published an extensive list of purported fees that a variety of artists and bands require per show, pre-expenses. Degy Entertainment, a third-party booking agency, provided Priceonomics with the list via an "anonymous source" -- therefore, only artists who have worked with the agency are represented. Broken down into five different price-range categories, eight artists demand a minimum $1 million per performance: Taylor Swift, Madonna, Justin Timberlake, Justin Bieber, James Taylor, Dave Matthews, Bruce Springsteen and Bon Jovi.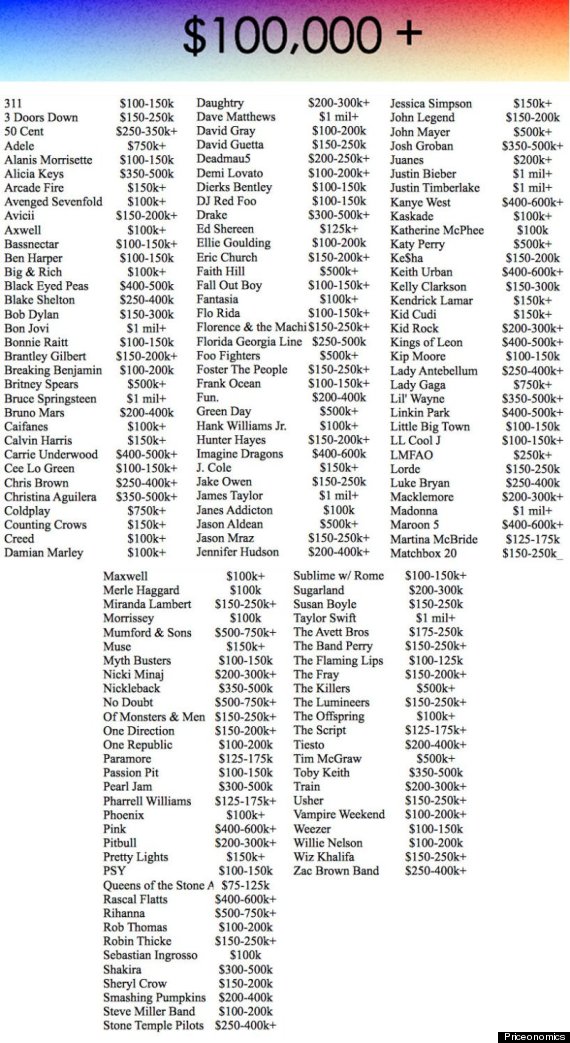 There's a lot with this list that is questionable. Most would expect Lady Gaga, who was the second highest-grossing act in 2013, to bring in more than $1 million per show. There are also a number of artists who are commanding more or less than their status and/or yearly earnings indicate. However, as Priceonomics points out, the numbers are more of a ballpark of each act's booking fees.
The age of the information also comes into question. It appears current when looking at the $200,000-300,000 rate for Macklemore, as he has only become a major artist during the last two years. However, looking toward the lower end of the list, smaller acts like As Tall As Lions and Between The Trees haven't been active since 2010.
In the end, the most egregious error on this list can be found among the artists asking for hundreds of thousands of dollars for a single performance.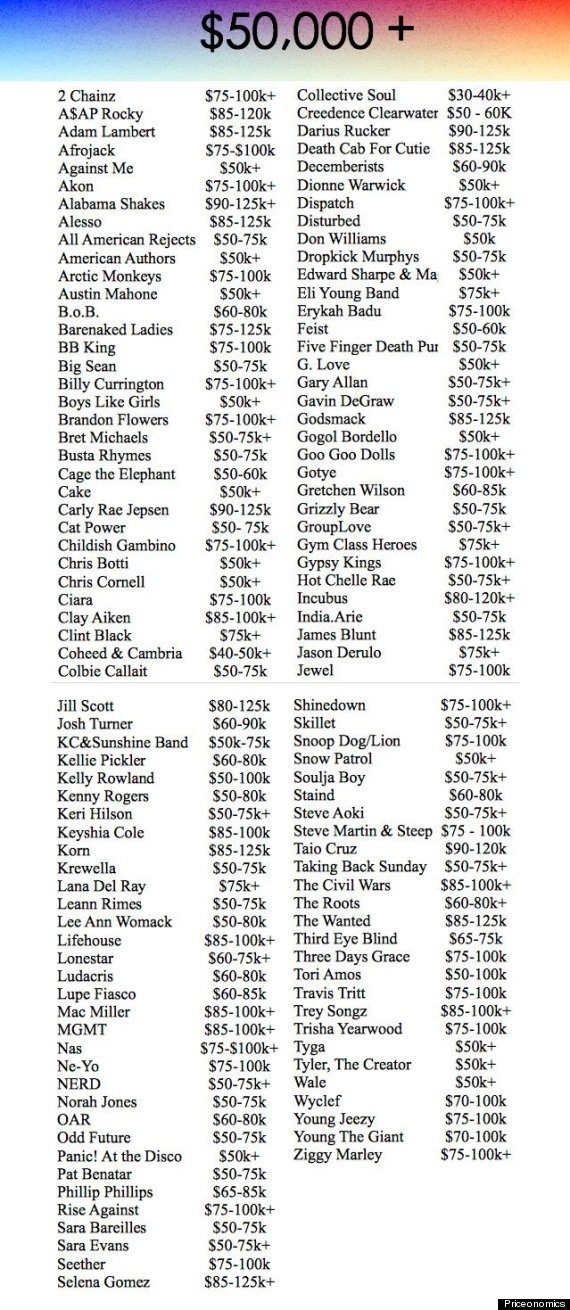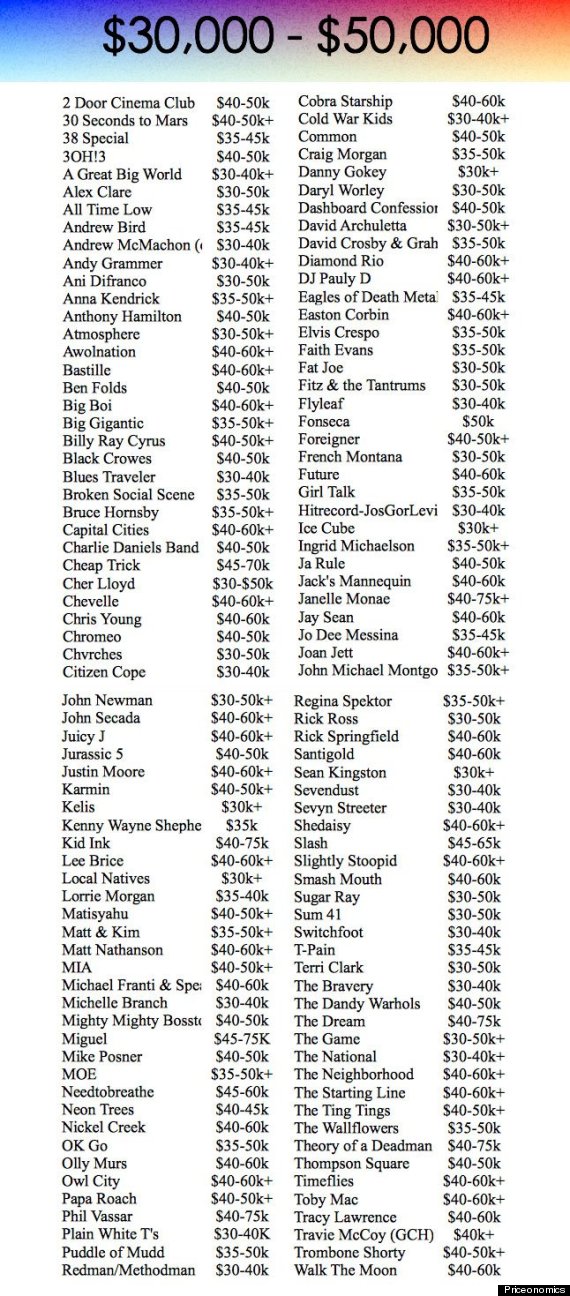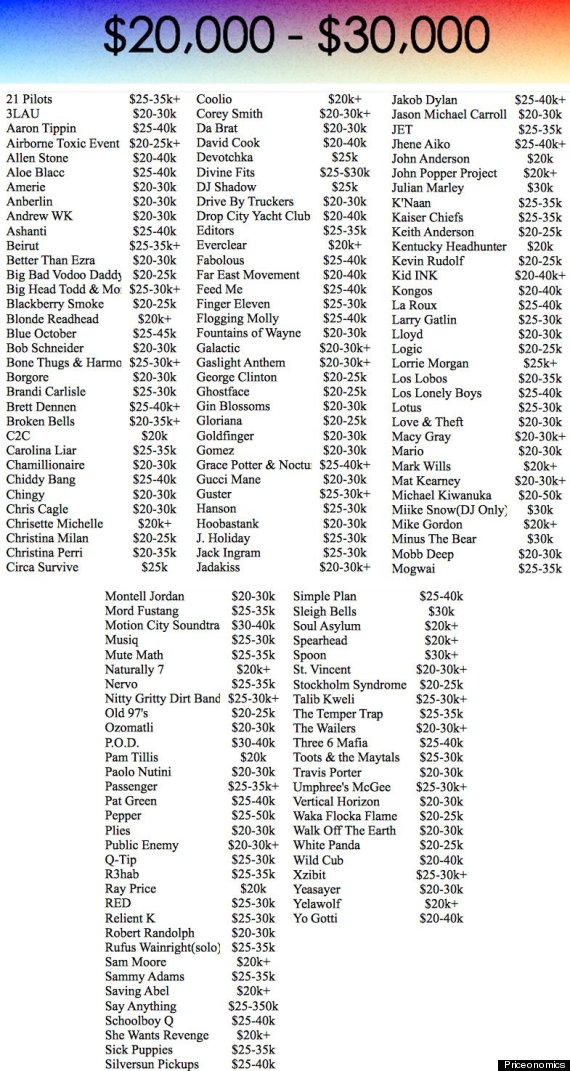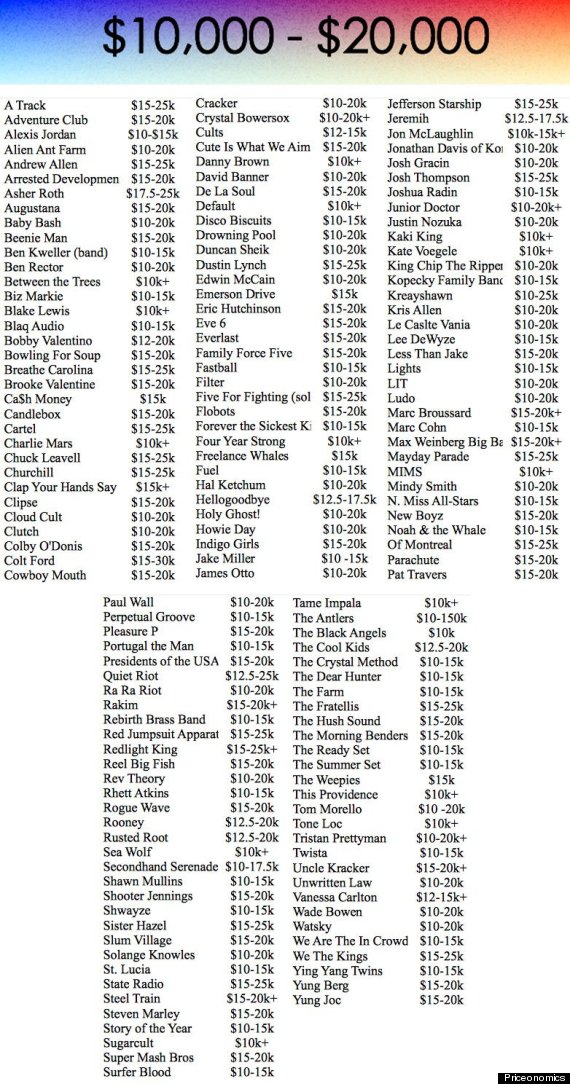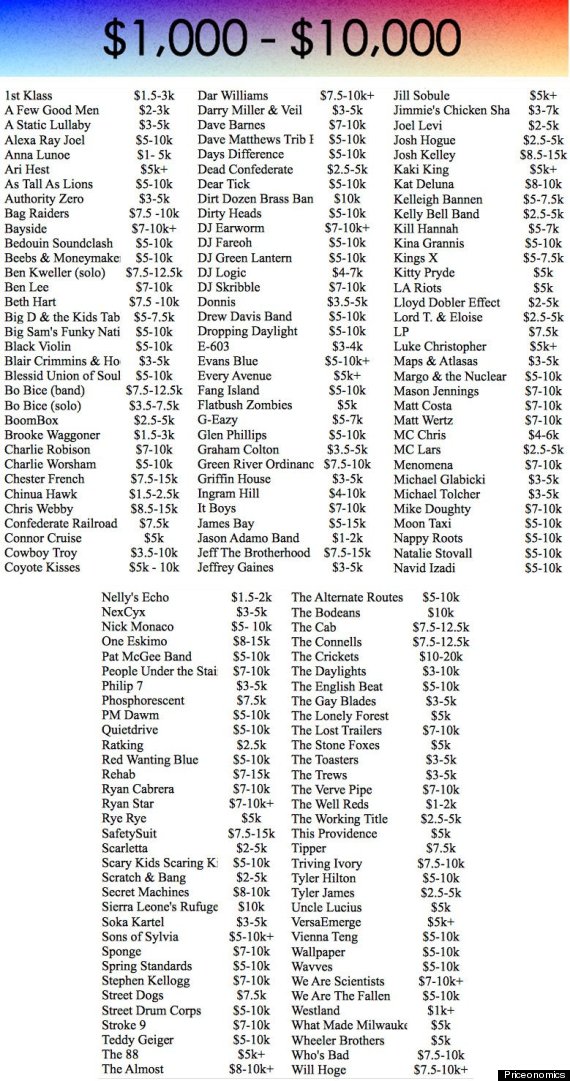 Calling all HuffPost superfans!
Sign up for membership to become a founding member and help shape HuffPost's next chapter
BEFORE YOU GO
PHOTO GALLERY
Celebrity News & Photos