A recording of a telephone conversation between Francesco Schettino, the captain of the Costa Concordia cruise ship, and Gregorio De Falco, a captain in the Italian coast guard, has been released, revealing that the coast guard captain ordered Schettino several times to return to the ship he allegedly abandoned after it ran aground and capsized near the island of Giglio, Italy on Friday.
In the recording, which The New York Times reports was made at 1:46 a.m. Saturday, De Falco orders Schettino, who says he is "with the rescue boats," to get back on board to tell him how many people remain on the doomed ship.
More than 4,000 people were on board before it crashed.
LISTEN TO THE AUDIO AND READ A TRANSLATION BELOW:
"Listen Schettino," De Falco says, according to a transcript of the recording from the Associated Press. "There are people trapped on board. Now you go with your boat under the prow on the starboard side. There is a pilot ladder. You will climb that ladder and go on board. You go on board and then you will tell me how many people there are. Is that clear? I'm recording this conversation, Cmdr. Schettino..."
Schettino replies, "In this moment, the boat is tipping..." before the coast guard commander cuts him off, repeating the order to return to the ship.
"Look Schettino," De Falco says, according to the transcript of the conversation made by the Daily Telegraph in the video above, "perhaps you have saved yourself from the sea, but I will make you look very bad. I will make you pay for this. Get on board, damnit!"
Schettino replies, "Commander, please..." before the coast guard captain again interrupts him, pleading with him to return to the ship.
"Are you refusing to go aboard commander?" De Falco asks moments later. "Can you tell me the reason why you are not going?"
"I am not going because the other lifeboat is stopped," Schettino replies.
"You go aboard. It is an order," De Falco says. "Don't make any more excuses. You have declared 'abandon ship.' Now I am in charge. You go on board! Is that clear? Do you hear me? Go, and call me when you are aboard. My air rescue crew is there."
According to the BBC, the death toll from the Costa Concordia has now risen to 11. Twenty-nine people are still reported missing.
Related
Before You Go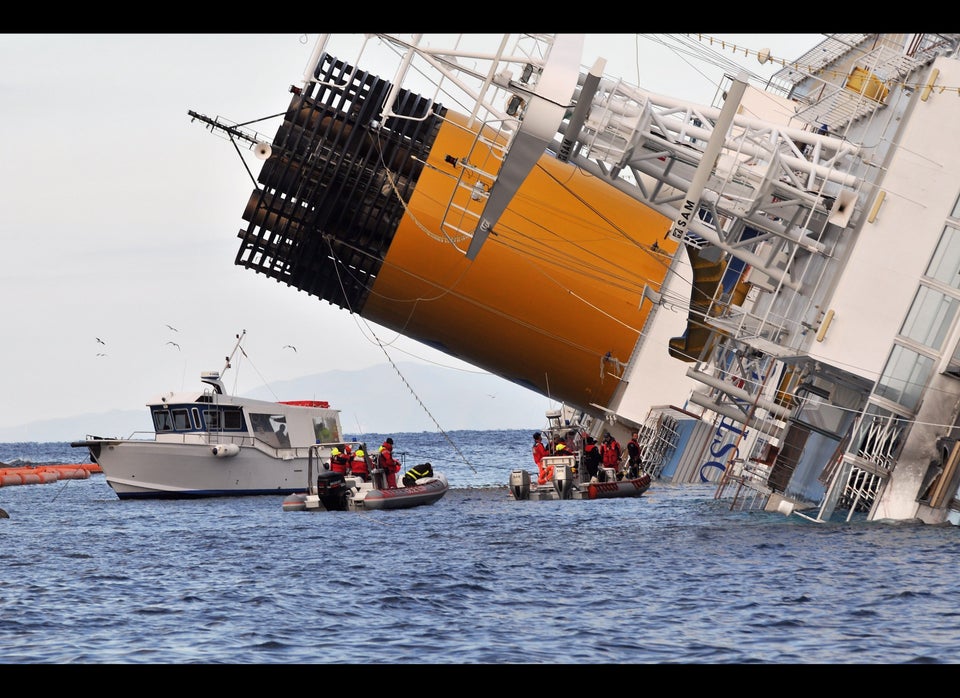 Costa Condordia
Popular in the Community