Another Costa Concordia passenger has come forward and filed a lawsuit against Costa Crociere.
Though she managed to get off the sinking ship, she was admitted to a hospital last week and suffered a miscarriage. She is now suing the company for one million Euros in damages.
The Herald Sun reports that her doctors claim the "intense psychological stress suffered both during the night-time evacuation and when her lifeboat smashed up against rocks as it headed for the nearby shore" is to blame.
Cristina M's sad lawsuit is just the latest to be filed by passengers on the ship, which ran aground on January 13. Already, a 70-person lawsuit has been filed by Codacons, seeking at least 10,000 Euros in compensation for passengers. A French couple are said to be collecting signatures to join their suit against the tour operator for "failure to help people in danger, putting in danger the lives of others, involuntary homicide and lack of security information."
Below are images from the deadly cruise ship disaster: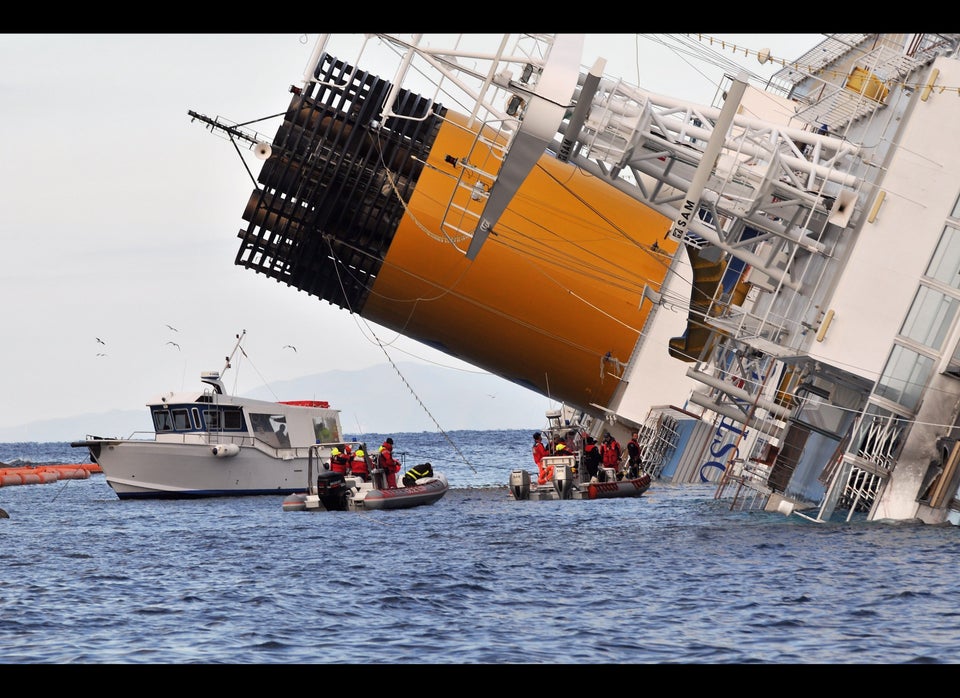 Costa Condordia
Related