Cities around the world were flooded Wednesday with May Day protesters voicing demands for fair pay and better working conditions -- but one protest in San Jose, Costa Rica, got very personal.
A number of demonstrators -- including a group of self-proclaimed anarchists -- staged riots in front of the Legislative Assembly, the Tico Times reported.
One group of protesters had a message for President Barack Obama, who will be visiting the country Friday.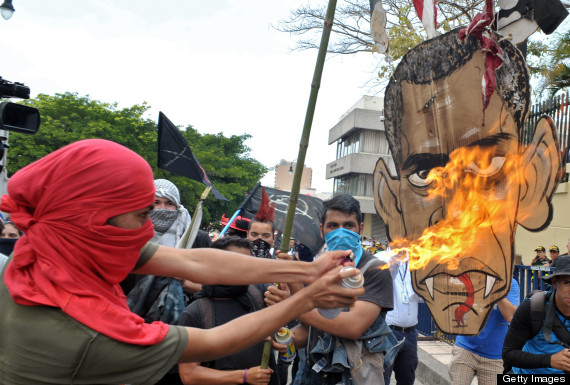 The protesters burned cardboard cutouts of Obama and carried banners reading "Fuera Obama!" and "Obama: Go home!" According to the Tico Times, the group opposes U.S. foreign policy on South American drug trafficking, the embargo on Cuba and other foreign trade policies.
Obama departs Thursday for a three-day trip to Mexico and Costa Rica, where he is set to address economic relations and immigration reform.
See the slideshow below for more photos of the Costa Rica May Day protest.
Before You Go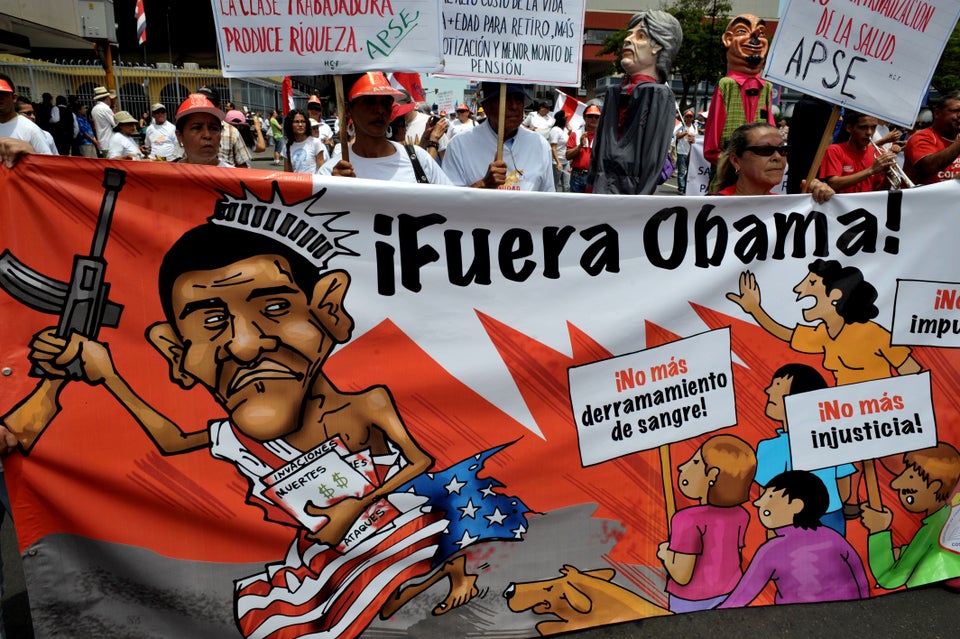 Costa Ricans Stage May Day Obama Protest
Popular in the Community