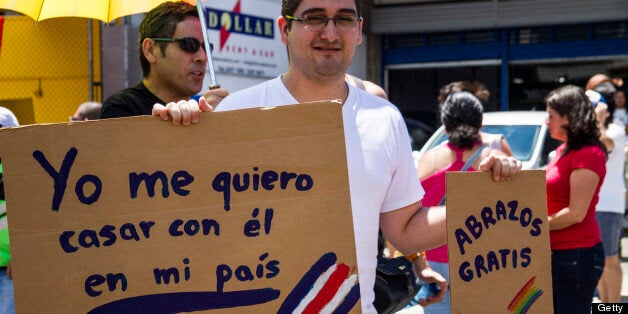 Costa Rica may have accidentally approved same-sex unions.
Costa Rican lawmakers approved a bill on Monday that changed article 22 of the 'Law of Young People' according to local newspaper La Nación. The text previously stated that unions were only recognized if they were between a man and a woman.
"The right to recognition without discrimination contrary to human dignity, social and economic effects of domestic partnerships that constitute publicly, notoriously unique and stable, with legal capacity for marriage for more than three years"
And they're freaking out.
Lawmaker Manrique Oviedo of the PAC (Citizen Action Party) is urging President Laura Chinchilla to veto the bill, stating that he "feels deceived" and "he made a mistake" when he voted for it, according to Amelia Rueda Al Aire.
If the bill passes Costa Rica would join the five Latin American countries that have approved same-sex unions. Brazil was the most recent to do so on May 14, 2013.
Before You Go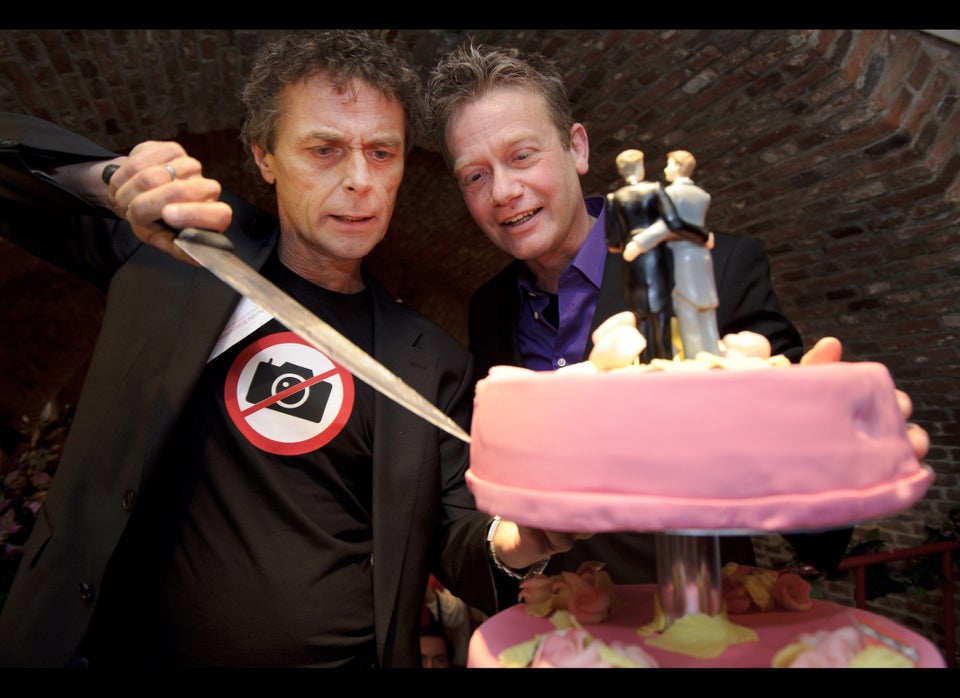 Gay Marriage Around The World
Popular in the Community