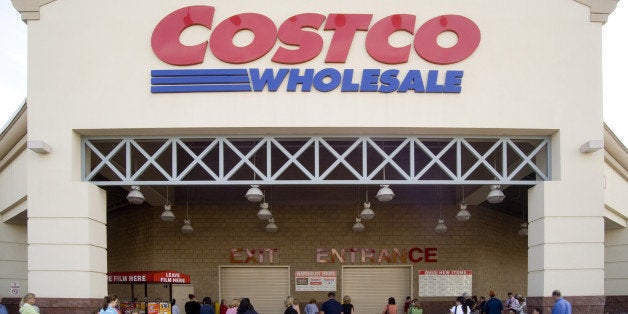 If you graduated from high school but didn't go to college, Costco may be the best place to advance your career, according to a new survey from career website Glassdoor.
Of all companies with 40 or more reviews for "career opportunities" by employees whose highest level of education was high school, Costco ranked number one in Glassdoor's ranking. Whole Foods, Chipotle, Publix and Nordstrom all tied for second place.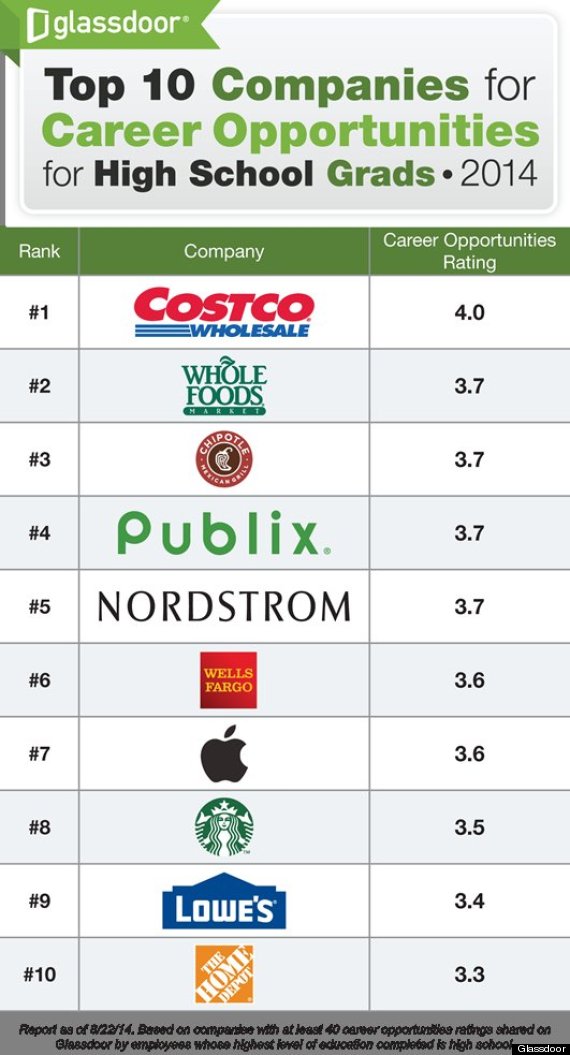 Costco has earned a reputation of treating its workers well and providing room to grow within the company. The company pays well above the minimum wage, and Costco CEO and President Craig Jelinek has been a vocal advocate for raising the national minimum wage. Roughly 9 out of 10 employees have company-sponsored health care and pay is much higher than industry peers like Wal-Mart owned Sam's Club.
And the statistics speak for themselves when it comes to upward mobility within the company: More than 70 percent of Costco's warehouse managers began their careers working the floor or the register, according to Business Week. Costco will often opt for internal hires rather than MBA grads from the outside world.
Costco employees love to stick around, as well. The annual employee turnover rate is less than 6 percent, David Sherwood, Costco's Director of Financial Planning and Investor Relations, told The Huffington Post last year.
It's worth noting, however, that this survey only covers large, usually name-brand companies whose employees regularly submit reviews to Glassdoor.com. Other jobs at smaller companies or government agencies can be paid much more (or be happier) than Costco workers.
Calling all HuffPost superfans!
Sign up for membership to become a founding member and help shape HuffPost's next chapter