Costco is going to start paying some of its workers more.
The big box store announced Thursday that it would raises minimum wages at its stores around the country by $1.50. The company's lowest hourly wages will be between $13 and $13.50 and hour, up from $11.50 to $12 an hour, according to Bloomberg.
The company did not immediately respond to a request for comment from The Huffington Post.
The country's minimum wage has been $7.25 since 2009, but several other large corporations have raised wages for their workers recently. Both Walmart and McDonalds are among the companies with massive low-wage workforces that decided to raise wages in 2015.
Costco has about 117,000 workers, and it's not clear if everyone is getting a raise, or just those making the minimum, per Bloomberg.
Costco has a reputation for being one of the better low-wage employers. It pays slightly more than its competitors (even before the wage increase), closes its doors for major holidays like Thanksgiving and Independence Day and provides health benefits to most of its employees, even those who make an hourly wage.
Costco's new move is a good sign for the economy.
Companies don't generally raise wages out of the goodness of management's heart; they raise wages because it's getting harder to find good workers, and they need to entice new hires away from the competition with higher pay.
But even as the unemployment rate has gotten down below 5 percent in the last couple of months, wage growth hasn't picked up the way it should have, based on previous economic recoveries.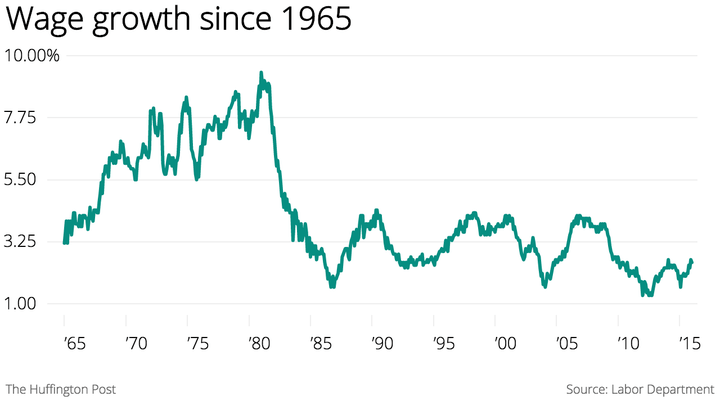 Related