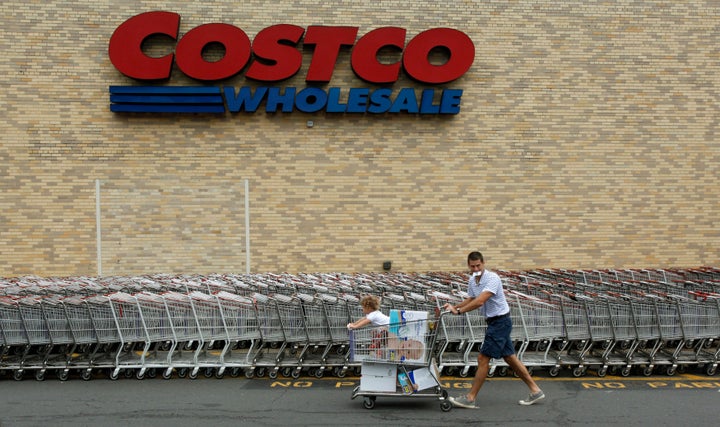 Costco has a voracious appetite for organic fruits and veggies — so much so that it can't get enough of them to sell.
The warehouse retailer recently passed $4 billion in annual sales from organic produce, eclipsing Whole Foods for the title of organic heavyweight champion in the U.S. Now, organic farmers can't grow produce fast enough to supply the retailer.
To help nudge supply in the right direction, Costco is lending money to farmers, allowing them to buy land and equipment to grow more organic produce.
Costco CEO Craig Jelinek told investors about the effort at the company's annual shareholder meeting in Bellevue, Washington, earlier this year. "We cannot get enough organics to stay in business day in and day out," he said.
The company has only embarked on a pilot program so far, The Seattle Times reports. It helped San Diego-based Andrew and Williamson Fresh Produce purchase 1,200 acres in Mexico along with the requisite equipment to farm it.
In return, Costco has first dibs to purchase whatever Andrew and Williamson grows on the property.
"We cannot get enough organics to stay in business day in and day out."
The company hasn't confirmed possible expansion plans for the program. "There are lots of discussions going on," Jeff Lyons, Costco's senior vice president of fresh foods, told the Times. "The challenge for the farmer is: 'We may go down this road and what happens if something bad happens?' We have to make sure we don't get them in a position of financial trouble. We need to make sure the loans are totally secure."
Costco isn't the first retailer to try financing farmers directly to grow more organic produce, said Ronnie Cummins, the international director of the Organic Consumers Association, a nonprofit group that advocates for sustainable food production and consumption. Whole Foods lends money to organic farmers and Wegmans works directly with farmers to help them transition from conventional to organic techniques.
Costco's market share, however, makes the new program particularly encouraging for the expansion of organic farming in the U.S.
"As the largest U.S. retailer of organics, Costco is in a good position to address the supply shortage," Cummins told The Huffington Post. "So as long as Costco's program is helping farmers who will adhere to [USDA standards for organic produce], there's no risk of diluting the meaning of 'organic' just because a corporation like Costco is involved."
"Our preference would be that they employ regenerative farming practices that address global warming by restoring soil health," he added. "But the project is a step in the right direction."
Ultimately, said Cummins, the move to sustainably grown organic agriculture will be driven by consumers. He added that it's "a transition we have to make if we're going to address the multiple crises of declining health, declining local economies, declining biodiversity and global warming."
Related
Before You Go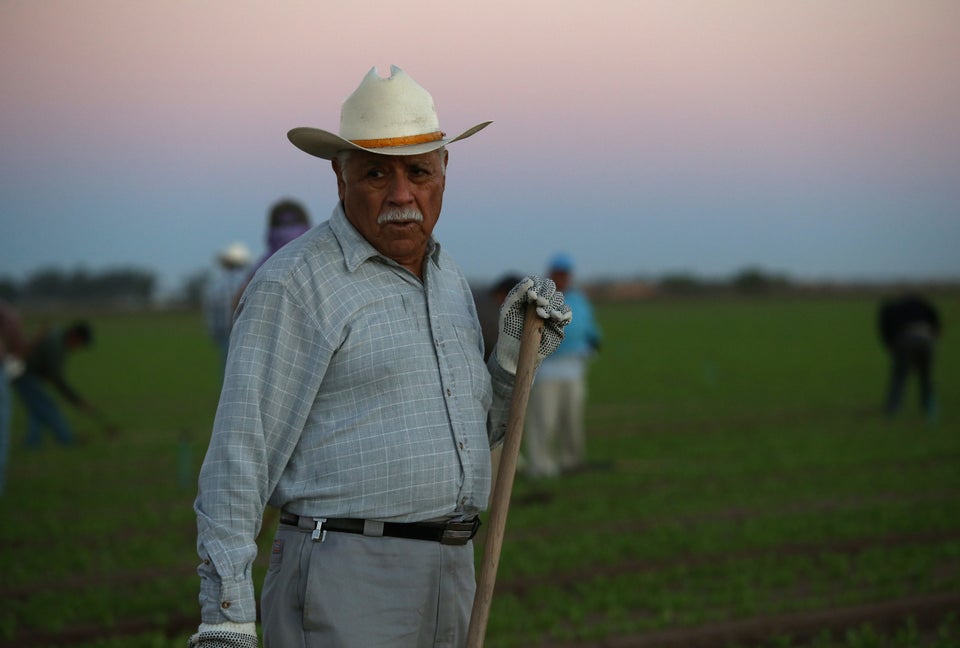 Migrant Workers On Farms