Costco just unveiled a new menu for its food court and one change isn't going over well on social media.
The retailer still offers its famous $1.50 deal for a hot dog and a fountain soda, but the Polish dog combo ― also with a soda, and for the same price ― has been banished.
The change is part of a food court makeover that includes the addition of a burger, an acai bowl and a meatless al pastor salad that even the company's chief executive doesn't seem too enthusiastic about.
"This new plant-based protein salad, I know that excites you," Craig Jelinek told shareholders earlier this year, according to the Seattle Times. "But it is healthy. And, uh, actually, it tastes pretty good, if you like those kind of things. I tried it once."
But it's the exile of the Polish sausage that has put the company in the doghouse with some customers. While it's still available to buy in bulk and make at home, the faithful are decrying the decision to ditch the dog from the food court. Some have posted complaints on the company's Facebook page ― even on posts about cars and bottled water ― while others have taken to Twitter, in some cases using the #SaveThePolishDog hashtag:
Related
Before You Go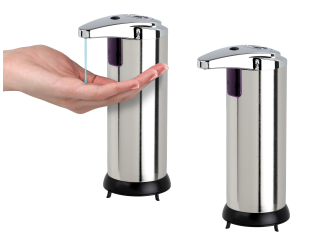 19 Things You Never Knew You Could Get For Your Home At Costco
Popular in the Community