Stores like Costco are beloved by loyal, sometimes rabid, fans.
And this week, those fans found another reason to love their favorite bulk grocer -- beyond $1.50 hot dog combos and free samples of cut-up taquitos.
In the days following a massive fruit recall, the membership-based warehouse retailer actually called customers to tell them to toss their potentially Listeria-tainted peaches, nectarines, plums and pluots.
Costco customers who appreciated the call posted on Facebook:
Grocers typically try to warn customers about recalled food, but Costco and other large retailers have an edge on your corner store: These big chains know exactly which customers to warn.
You can thank the creep of Big Data for that. Large retailers amass tons of information about customer buying habits. Big box giant Target caught flack a few years ago for doing this so well that it actually knew a customer was pregnant before she told anyone the news.
In the case of the tainted stone fruit, all that disturbing data mining came in handy.
After a California fruit packing company announced a possible Listeria contamination in stone fruits sold at several major grocery chains, Costco took just one day to use the data it collects on its members to create a list of all the customers who could have purchased the potentially dangerous fruit. (The full list of affected items can be found here.)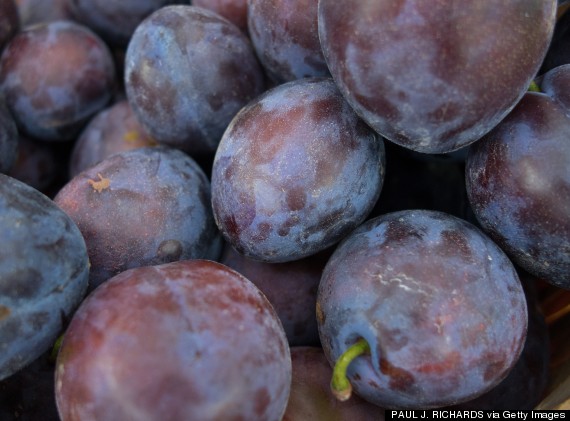 Plums were one of the fruits recalled by the California company.
Any time one of Costco's approximately 70 million members buys something, the company logs the item number of the product they purchased, explained Craig Wilson, vice president of quality assurance and food safety at Costco.
"We know every item that everybody purchases every day," Wilson told HuffPost. "If there's an issue with an item -- be it ground beef, peaches, socks or tires -- we can contact the members that purchased the item, because we have a record of that purchase."
Costco mailed "hundreds of thousands" of letters to follow up on the phone calls, said Wilson.
The retailer has been using shopper data in similar situations "for a really long time," he said. Costco shopper data helped the Centers for Disease Control and Prevention identify salami that sickened people during a salmonella outbreak in 2010, according to a report from The Denver Post.
Wegmans, the beloved Northeastern grocery chain, isn't membership-based like Costco, but it was also able to use data from its Shoppers Club loyalty cards to identify customers at tainted-fruit risk, Jeanne Colleluori, a spokeswoman for the chain, told The Huffington Post.
Calls went out to shoppers in all six states where Wegmans operates its 84 stores, Colleluori said.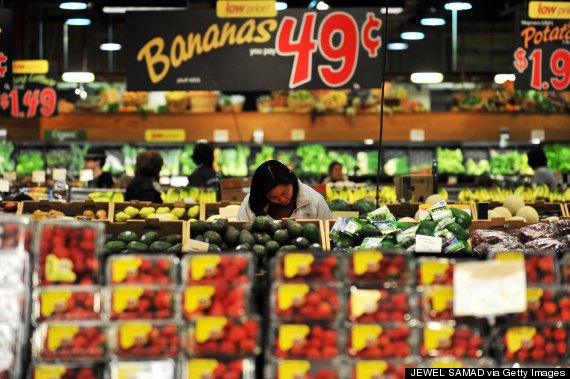 A woman shops at a Wegmans in Fairfax, Virginia on Feb. 24, 2011.
Wegmans uses guidelines from the Food and Drug Administration to determine whether a recall is severe enough to warrant diving into its loyalty card data to send out calls to customers, she said.
"We don't look at specific customers and what they are purchasing, we look at the information in bulk form," Colleluori said. "The only exception to that is in the case of product recalls."
For online grocer FreshDirect, things were even easier. Customers who use the service naturally create a record of what they buy when they place orders on the company's website, so it was simple to figure out who had purchased the recalled fruit. Fresh Direct sent out email alerts and called customers, along with placing notices about the recall on its website and mobile app.
While many customers were happy to get the phone calls and emails, some complained that the retailers did too little, too late:
Support HuffPost
The Stakes Have Never Been Higher
Related
Popular in the Community