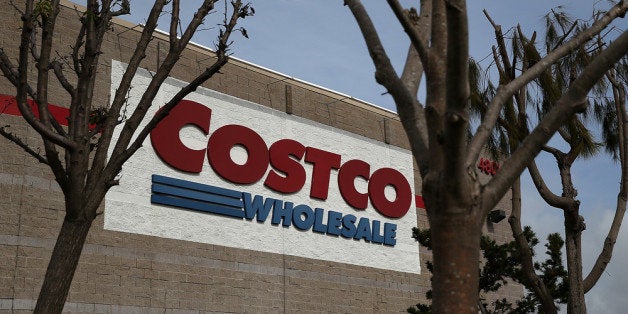 Unlike dozens of other retailers who kick off their Black Friday sales on Thanksgiving Day, Costco will remain closed on the holiday, the retailer confirmed to The Huffington Post Friday.
"Since our inception 30-plus years ago, we have always been closed on Thanksgiving," Paul Latham, a spokesman for Costco, told HuffPost. "It will be the same this year."
Costco is one of a handful of large retail stores that have refused to take part in what some have called a "War on Thanksgiving" being waged by companies looking to squeeze the most profit out of the holiday shopping season. In recent years, Walmart, Target, Macy's and dozens of other large chains have kicked off their Black Friday sales on Thanksgiving Day, meaning millions of low-wage workers can't spend the holiday with their families.
Costco has cultivated a reputation for treating its workers better than its competitors do. The company pays a much higher starting salary than other retailers and offers health benefits to many part-time workers. Its tradition of staying closed on Thanksgiving is in that same spirit, according to the company.
"Our employees work especially hard during the holiday season, and we simply believe that they deserve the opportunity to spend Thanksgiving with their families," Latham told HuffPost last year.
Sam's Club, the Walmart-owned bulk goods retailer, will also be closed on Thanksgiving day, according to Sarah McKinney, a company spokeswoman. Most Walmart stores will be open all day on the holiday, though it hasn't announced when its Black Friday sales will start.
Dillard's, Burlington, REI, and American Girl will remain closed on Thanksgiving, according to ThinkProgress.
Though limited-time sales on Thanksgiving Day bring shoppers out in droves, the hype is often marred by violence. And some shoppers have reported being completely turned off by the whole thing.
Still, retailers keep encroaching more and more on Thanksgiving Day. This year, Macy's will be opening its doors to Black Friday shoppers earlier than ever -- 6 p.m. on Thanksgiving Day.
This post has been updated to include a statement from Walmart.
Support HuffPost
The Stakes Have Never Been Higher
Related
Popular in the Community