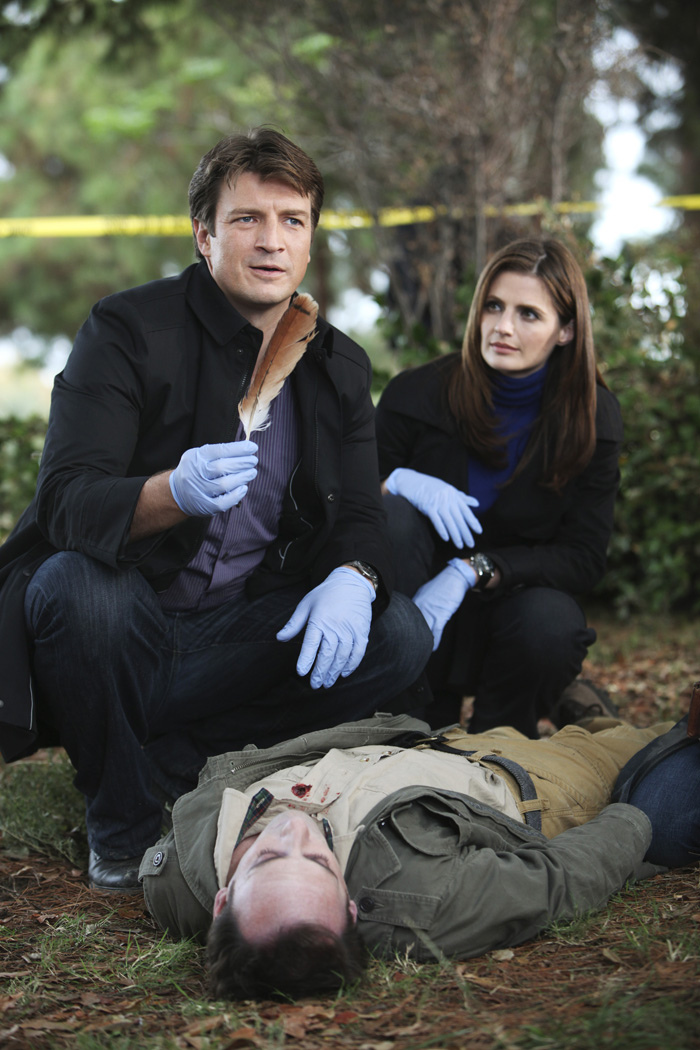 Castle's Nathan Fillion and Stana Katic check out a feather in the "Murder Most Fowl" episode. (Photo courtesy of ABC.)
"Costume designers call television boot camp," confessed Luke Reichle, the Costume Designer on Castle, the hit ABC comedic crime show about a famous mystery novelist who teams up with the NYPD. "It's a movie every two weeks. Instead of filming two pages a day, it's seven. That's a lot of clothes, and it's moving very fast."
An experienced costume designer, Reichle has been on a roll for over a decade, working on TV series like Without a Trace and films including Exorcist: The Beginning and American Outlaws.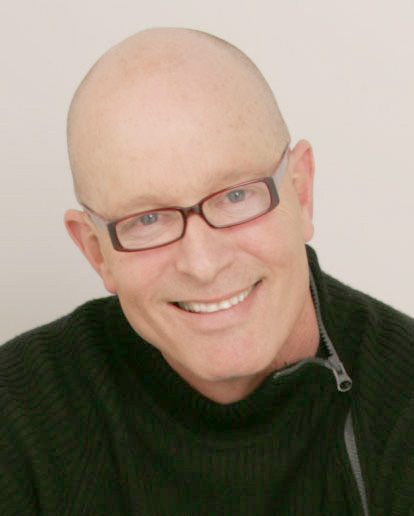 Luke Reichle, photo by Brian To
The Inside Source: As costume designer for Castle, who do you spend the most time shopping for?
Luke Reichle: Probably the guest star of an episode because they usually have the most changes. But you're always on the lookout. No matter what you're doing, you have one eye roaming the store, looking for your principal characters. Over time, it will probably have to be Beckett [NYPD homicide detective Kate Beckett, played by Stana Katic] because we make all of Nathan's clothes [Nathan Fillion plays novelist Rick Castle].

The Inside Source: Why do you make Nathan's clothes?
Luke Reichle: We have the opportunity to create something that doesn't exist -- to get a particular look. It's one of Castle's splurges--he has all of his clothes made. We make his shoes, shirts, suits, and some of his outerwear. We do buy a few things.
The Inside Source: Do characters on "Castle" ever wear the same costume designs twice?

Luke Reichle: Sure. We look at it like somebody's closet, so we don't have new stuff all the time. We try to rotate clothes and avoid a dress parade. Certain characters you don't repeat as much, like Martha [Castle's colorful mother, played by Susan Sullivan] or Alexis [Castle's teenage daughter, played by Molly C. Quinn] -- their clothes are so identifiable.
The Inside Source: Who were the hardest people you've ever fit costume designs for?
Luke Reichle: The little people in The Fantasticks [the 1995 musical movie about a mysterious fair that comes to a small community in the countryside].
The Inside Source: What is the strangest costume you've designed?
Luke Reichle: I made a rubber alien suit for Teller for a comedy sketch on a Penn & Teller TV show. It was cut out of foam that we painted green and slathered with goo. He only had to wear it once.
The Inside Source: Do you ever shop on eBay for costume designs?
Luke Reichle: Sure, but not very often because we have to move so quickly. eBay is great for accessories because accessories have no size. We utilize online resources when we have a little more time and the vendor has really good return policies. If you add up our costume budgets for the season, we probably spend nearly three-quarters of a million dollars on clothes. We bring in easily 3-4 times that! We have to work it out with the actors and send the stuff back that we don't use. We never ever return anything we use, even if it's for a photograph.