By Kristen McKenzie, HotelsCombined.com
Australia is about so much more than its major city centers - from beaches to deserts, it lays claim to some of the most awe-inspiring landscapes on the planet. And with over 12,000 diverse Aussie accommodation options on our site, we here at HotelsCombined offer a vast quantity of truly incredible Down Under escapes.
Selected based on features such as location, amenities and guest reviews, these 10 stand-out properties promise a truly unforgettable - and distinctly Australian - experience:
Crystal Creek Rainforest Retreat, Tweed Valley, New South Wales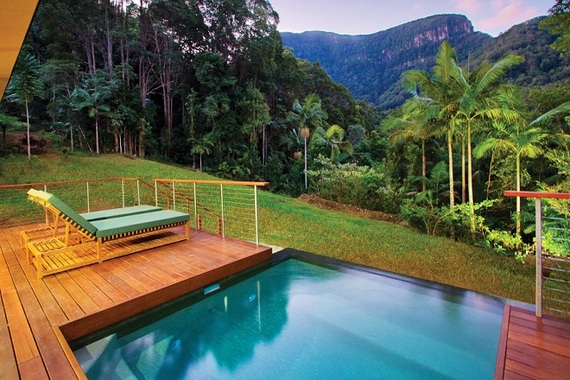 Location: A former banana plantation situated on the cusp of the New South Wales and Queensland border.
Highlights: The property's bungalows are enveloped by lush vegetation and strategically placed far enough apart to ensure complete privacy. In-room perks include a double spa bath and a fully-equipped kitchen, with some lodges even boasting heated plunge pools.
We recommend: The nearby walking trails, which weave through pristine creeks, rockpools and a glow worm colony.
Driftwood Cottages, Huon Valley, Tasmania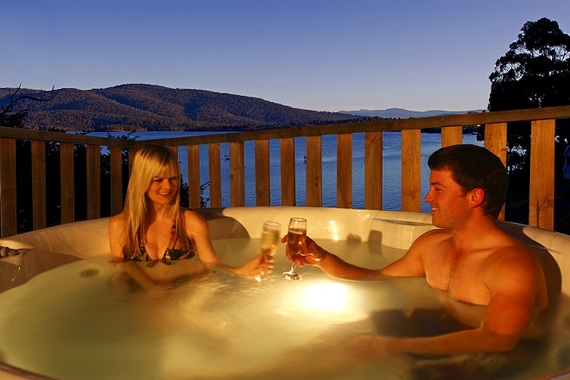 Location: A small, peaceful marine community in Tasmania's far south.
Highlights: All accommodation options here provide sublime waterfront views over Port Esperance Bay.
We recommend: Splurging on the Beach House for its private outdoor jacuzzi and indoor wood fire stove.
Stonewell Cottages and Vineyards, Barossa Valley, South Australia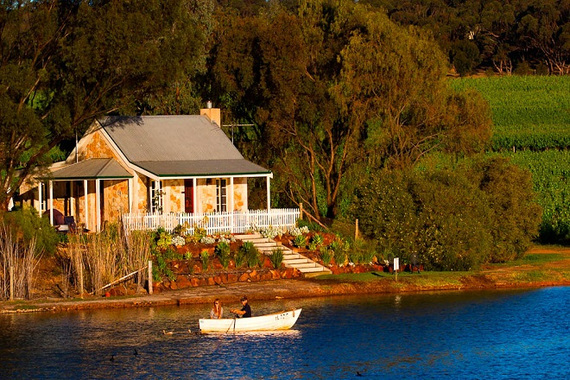 Location: A sprawling vineyard estate with its own lakefront.
Highlights: From Nespresso machines to candles, all the extra in-room touches here really make this place shine (there's even a little container of breakfast to feed the property's resident ducks!). Other perks include complimentary fishing rods and private outdoor courtyards with gas barbeques.
We recommend: Exploring the estate via row boat (naturally, the use of the property boats is complimentary).
Rose Gums Wilderness Retreat, Atherton Tablelands, Queensland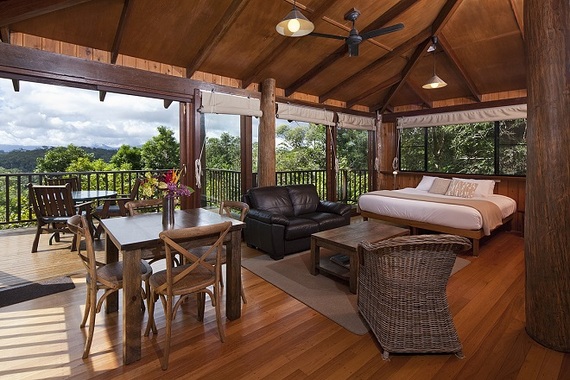 Location: A tropical sanctuary nestled within the coastal mountain ranges of the Cairns Highlands.
Highlights: We love the hand-crafted treehouses here, all of which come equipped with luxury amenities such as a large spa bath, private balcony, internal laundry and a complimentary breakfast hamper.
We recommend: For a family holiday. The property welcomes guests of all ages - highchairs, children's backpacks and cots are all available upon request.
Faraway Bay Cabins, the Kimberley, Western Australia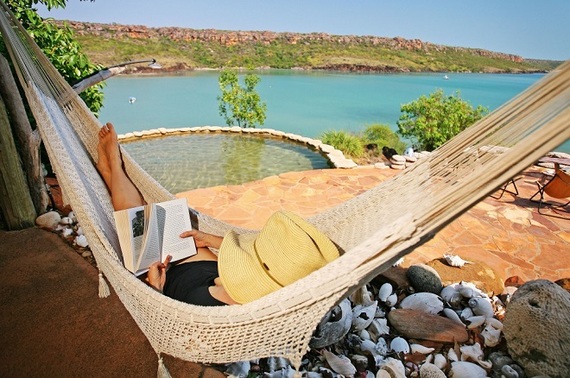 Location: A remote setting of untouched beaches, freshwater pools and vast coastline.
Highlights: One-of-a-kind features include secluded outdoor showers, nightly campfires under the stars and a clifftop golf course.
We recommend: Indulging in a scenic helicopter tour.
Cape Otway Cottages, Great Ocean Road, Victoria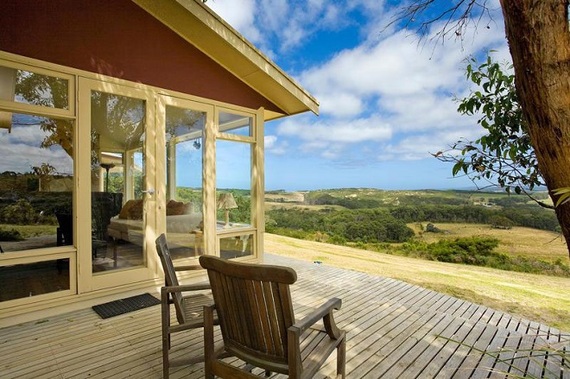 Location: Sheltered within 60 acres of native bushland between the forest and the coast.
Highlights: Pet-owners will appreciate that the accommodation here is all pooch-friendly - special canine amenities include beds, towels and natural dog treats.
We recommend: A stay in the Dunes Homestead, a luxury three-bedroom holiday house with amazing views and a gourmet kitchen.
Berenbell Vineyard Retreat, Hunter Valley, New South Wales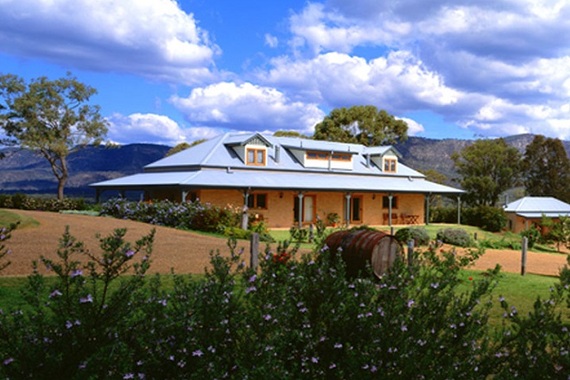 Location: Centrally located in wine country, a mere two-minute drive from 17 different cellar doors.
Highlights: A picture-perfect haven with quaint accommodation touches like claw-foot tubs and cedar bay windows.
We recommend: A visit to the Blue Tongue Brewery, which is just a four-minute walk away.
Spring Creek Mountain Café and Cottages, Killarney, Queensland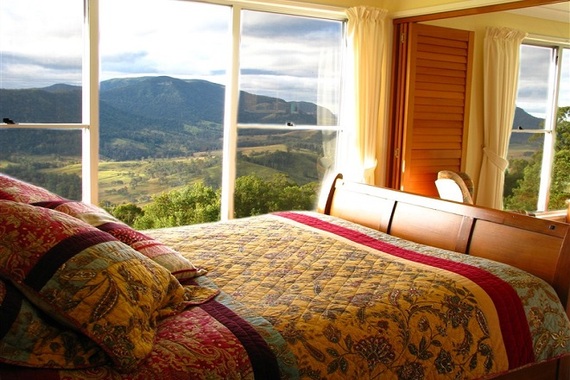 Location: Perched 1,005 meters above sea level, overlooking several famed Scenic Rim sites including the Condamine Gorge and Wilson's Peak.
Highlights: Spectacular panoramas can be had nearly everywhere on the property and fresh, locally-sourced fare is only a short walk away at the onsite café.
We recommend: A guided bushwalking tour or horseback riding expedition.
Dragonfly Lodge, Rocky Hills, Tasmania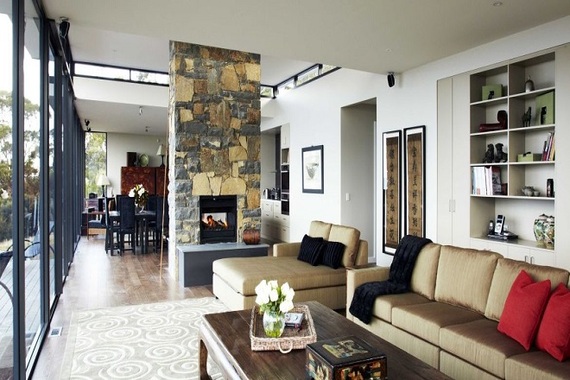 Location: On a clifftop, boasting dramatic panoramas of the Tasman Sea.
Highlights: Offering up three spacious bedrooms each with its own en suite bathroom, the self-catered residence houses an open stone fireplace, reading library, fully-stocked pantry and even an electronic piano (should the need for an impromptu music session arise).
We recommend: For a get-together or special event.
Woodlands Rainforest Retreat, Yarra Valley, Victoria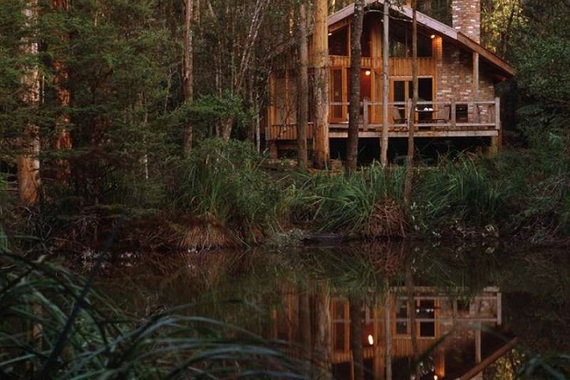 Location: Overlooking a quiet lake amidst a thick tangle of fern gullies.
Highlights: The spacious outdoor veranda is a lovely spot to unwind with a glass of wine or to view the resident wildlife (sightings could include kookaburras, wombats, wallabies, echidnas and platypus).
We recommend: Spoiling yourself with an in-room massage or ordering a gourmet picnic basket for an outdoor adventure.
Popular in the Community