Add a touch of elegance to your garden or patio with this cheap and chic Craft Of The Day. Plastic Mardis Gras beads transform a hanging wire basket into a stylish chandelier you can hang from a tree branch or garden hook. Weave in some twinkling lights to give your backyard an extra enchanting glow. Keep reading for the how-to.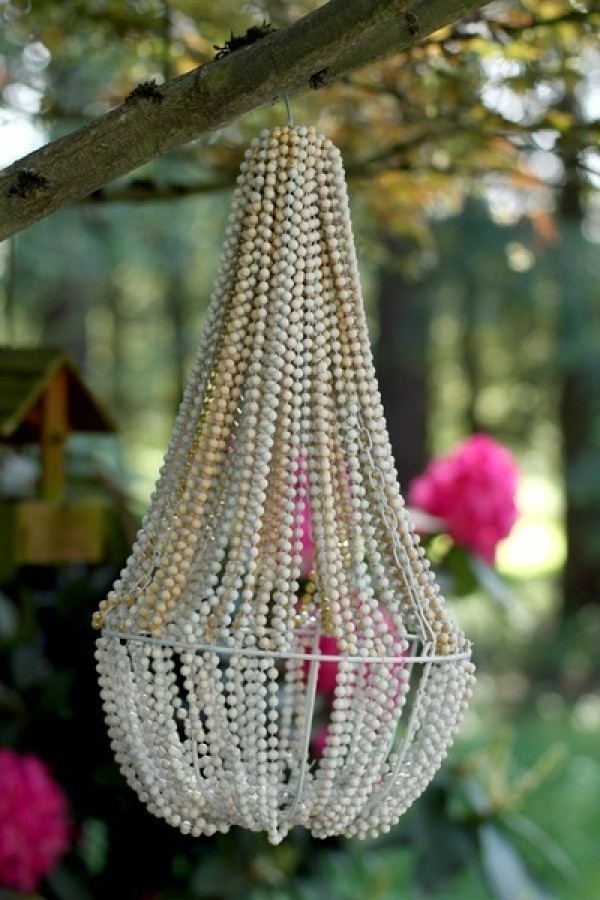 Photo by Heather Mann of Dollar Store Crafts
What You'll Need:
A hanging wire basket
Beaded plastic necklaces
Spray paint
Thin wire gauge
Wire cutters
Hot glue gun
White Christmas lights (optional)
How To Make It:
1. Spray paint your beads and the wire basket.
2. Break each necklace so that it's one long, beaded strand.
3. Use wire cutters to cut your gauge wire into 2-inch pieces.
4. Begin by wiring the bottom part of your chandelier. Take a piece of wire and twist it between the first two beads of one of you necklace strands. Then, wrap the wire around the top rim of the basket, leaving an inch-long wire tail.
5. Measure where the necklace hits the bottom of the basket and attach it using wire the same way you did the top.
6. When you reach the end of your necklace, hot glue it to the end of your next strand and continue wiring it to the basket frame. Repeat this process until the basket is completely covered.
7. To create the top part of the chandelier, start by wiring a new strand of beads to one of the wire tails poking out along the basket's rim. Hold the beads up to where the hanging basket's chains meet at the top and wire them in place. Continue to glue together strands of beads as you go along. Repeat this until the top is covered.
8. Trim any remaining visible wire tails.
9. Leave your chandelier as is, or weave in a strand of white string lights for a charming lit-up look.
For a full tutorial, visit Dollar Store Crafts. And, be sure to check out the other great crafts in our Craft Of The Day slideshow below.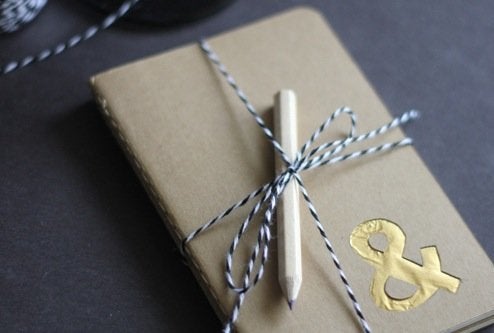 Craft Of The Day
Related