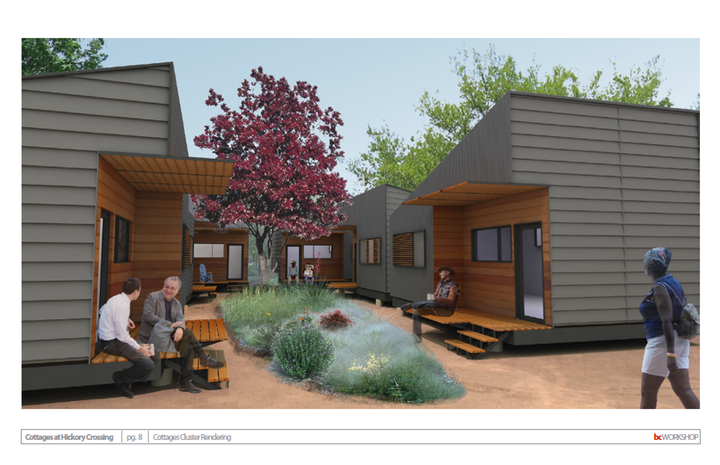 Dallas seems to have taken a cue from its neighbors in Houston on how to effectively tackle, and put an end to, chronic homelessness.
Starting November, 50 chronically homeless individuals in Dallas will each move into their own cottages in a complex that comes with green recreational space, solar energy and rainwater collection, among other green features, according to the Corporation for Supportive Housing. Residents will also have access to skills training and mental and physical health services, the Dallas Morning News reported.
In addition to giving homeless people a fresh start, the program will also save taxpayers a significant amount of funds.
A homeless person who cycles through the prison system and emergency health services typically costs the county about $40,000 a year, Keith Ackerman, executive director of Cottages at Hickory Crossing, told HuffPost. This innovative housing program will bring those costs down to less than $13,000.
That means about $1.3 million in total savings for taxpayers.
While locals will likely feel elated, the drastic figures aren't anything new.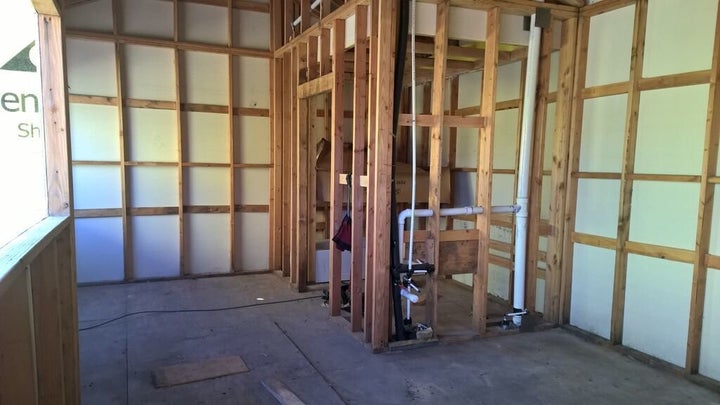 Numerous studies have found that "housing first," which involves giving homeless people homes and then addressing their health and unemployment issues, is efficient and cost-effective.
Moore Place, a Charlotte nonprofit, houses homeless people in its 85-unit complex and also provides its clients with a team of social workers, therapists, nurses and psychologists.
Houston announced in June that it was able to end chronic veteran homelessness by bringing together a number of local agencies to house 3,650 veterans over the course of three years.
Currently, the homeless population in Dallas is holding steady.
On a single night in January, there were 3,141 homeless people, an increase of 1 percent from last year, according to the Metro Dallas Homeless Alliance.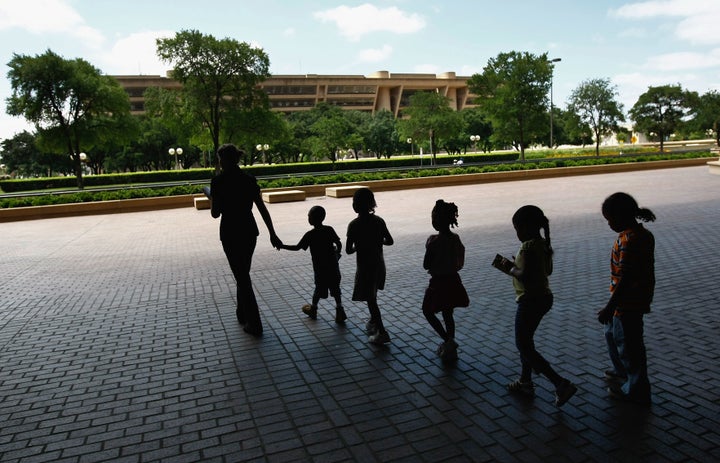 After six years of planning and development, the $8.2 million project broke ground in April, according to the Dallas Morning News.
The initiative partnered with a number of groups, including CSH, which provided a $50,000 grant and a $50,000 loan, according to the group.
The group has invited the public to get involved by purchasing items at Target to furnish the cottages and volunteering to serve as greeters to help the residents get settled.
The development won the AIA Dallas Design Award in the unbuilt category for its plans to foster a healing environment.
"This just makes sense," Ron Stretcher, director of the Dallas County Criminal Justice Department, told the Dallas Morning News. "Everyone deserves a place to stay; we're only as strong as the least among us. But even if you don't subscribe to that, it's cheaper to do this than to cycle them through the prisons and the jails and the emergency rooms."
Related
Popular in the Community