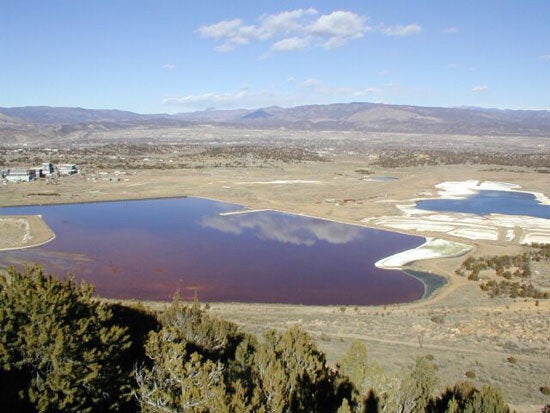 Citing unsafe conditions, managers at Cotter Corp., the company that owns a decommissioned uranium mill near Canon City, Colorado, have asked the state to stop requiring tests at a radioactive pond on the property.
An August 4 Denver Post article reports workers have to traverse contaminated muck to reach the pond by walking on wooden pallets. However, many of the pallets are decrepit and sinking into the mud, presenting a health hazard to workers.
Cotter recently received approval from the Colorado Department of Public Health and Environment to dump 90,000 gallons of radioactive waste into the pond there. Though the pond has a known leak, officials contend that groundwater contamination near Canon City will not worsen due to underground clay barriers that confine the waste.
I have friends and acquaintances that work at Cotter. My father worked there. Cotter has not been a good neighbor. Cotter is responsible for the Lincoln Park Superfund site. Cotter allowed contamination to seep through the ground and foul its neighbor's wells ... Employees were put at risk and suffered the consequences of their exposure. My father died a little over a year ago at age 71 ... His workers compensation case proved that his lymphoma cancer was due to an accumulation of 700 times normal uranium in his system directly attributed to exposure at Cotter.
Related
Popular in the Community