WASHINGTON ― For decades, a central tenet of U.S. immigration policy has been that American citizens should be able to reunite with their siblings, parents and grown children who live abroad. The government doesn't make this easy. But now, emboldened by President Donald Trump's anti-immigrant stance, two Republican senators want to make it almost impossible.
Sens. Tom Cotton (R-Ark.) and David Perdue (R-Ga.) introduced a bill on Tuesday that would bar immigrants from bringing almost anyone but their spouses and minor children to the U.S. Latino and Asian Americans, who are more likely to be recent immigrants with family living abroad, would be disproportionately affected by this change.
The bill would also eliminate diversity visas, which many recent African immigrants rely on to get to the U.S., and cap refugee resettlement at 50,000 people per year. The bill doesn't affect the millions of Irish, German and Italian Americans whose families came to the U.S. in earlier waves of immigration and no longer have close relatives abroad.
The senators predict the bill would cut legal immigration per year by half. They also think it stands a chance of passing.
"Once you get here, you have a green card and you can open up immigration not just to your immediate family, but your extended family, your village, your clan, your tribe," Cotton said of ending the diversity lottery. "I don't think it works for American workers."
"Maybe they should change the inscription on the Statue of Liberty to, 'give me your computer engineers and your high-paid professionals yearning to increase their rate of return.'"
The bill aims to stop people like 48-year-old Jorge Mendez, a lead organizer for the immigrant advocacy group CASA in Virginia. His mother, who came to the United States in 1980, started the lengthy application process in 2002 so that Mendez, his wife and his children could emigrate from El Salvador. He didn't arrive in the United States until 2013.
The application process for a family reunification visa is already complicated and expensive, Mendez told The Huffington Post through a translator. He also called the measure "racist" and said that by going after legal immigrants ― including people who are already going through this process ― Republicans are showing "they just don't want these kind of people in this country."
Sara Salazar, 35, applied to bring her mother to the U.S. from Peru last December. "It really makes me very sad" that the bill might pass, she told HuffPost. She said she hopes her mom, who is in her fifties, can come to the U.S. to work and be with her four grandchildren.
Salazar, who works as a fitness instructor at her local gym in Pennsylvania and volunteers for CASA, came to the U.S. in 2005. She last saw her mother for a week in 2015. Her children are excited and have been counting down the days until their grandmother can come to the U.S. and attend school concerts, or take them to the park. "What am I going to tell them, that the new government decided to change the rules?" she asked.
Cotton, Perdue and other supporters of limiting family reunification visas argue that immigrants should be largely admitted based on their skills or employment. Critics say that way of thinking is at odds with American values.
"Maybe they should change the inscription on the Statue of Liberty to, 'give me your computer engineers and your high-paid professionals yearning to increase their rate of return,'" said Mark Silverman, an attorney with the Immigration Legal Resource Center, a San Francisco-based advocacy organization.
The bill would also formally cap refugee resettlement at 50,000 people per year ― the same number Trump's recent executive order set for the current fiscal year. That figure is far lower than the 110,000-refugee goal President Barack Obama proposed, and puts a firm limit on a program that previously has been up to the president's discretion.
The diversity visa program, which the bill would end, currently uses a lottery system to distribute 55,000 green cards a year to people from countries with historically low rates of immigration to the United States. For 2018 admissions, for example, people from Mexico, India and China will not be eligible to apply for these visas. The program draws millions of applicants every year, but it's very limited. When the lottery idea was first tested in the late 1980s and early '90s, it tended to favor Irish immigrants. But the plurality of visas issued under the program now go to people of African descent, followed by Europeans.
Cotton and Perdue argued on Tuesday the legislation is along the lines of what other lawmakers have proposed. The 2013 "gang of eight" immigration reform bill, for example, would also have eliminated the diversity visa lottery and prevented Americans from petitioning to bring their siblings and married children over the age of 31 to the U.S. But that bill was part of a broader revamp of the visa system that would have maintained more other avenues for immigration, rather than halving legal immigration like the Cotton-Perdue bill aims to do.
This legislation appears to go further than previous bills, immigration advocates say. A bill like this "wouldn't have gone anywhere" in the past, Silverman said.
The legislation has support from immigration restrictionists such as the Federation for American Immigration Reform, a group that aims to dramatically reduce legal and illegal immigration levels.
"This is the sort of legal immigration reform that we've been calling for for a long time," said Ira Mehlman, a FAIR spokesman. People should be let in based on merit, not family ties, he said.
"Anybody can find something to quibble with in anything, but... it looks like the perfect bill," he added.
The bill also has the support of white nationalist William Johnson, who was briefly a Trump delegate. The bill is "a viable first step in changing the nation's immigration policies," he said in an email.
"Through Senator Cotton's baby steps," he added, "out of the timid masses, a reawakening will occur."
Richard Spencer, president of the National Policy Institute, a white nationalist think tank, said the bill "sounds awesome."
Sign up for the HuffPost Must Reads newsletter. Each Sunday, we will bring you the best original reporting, long form writing and breaking news from The Huffington Post and around the web, plus behind-the-scenes looks at how it's all made. Click here to sign up!
Support HuffPost
The Stakes Have Never Been Higher
Before You Go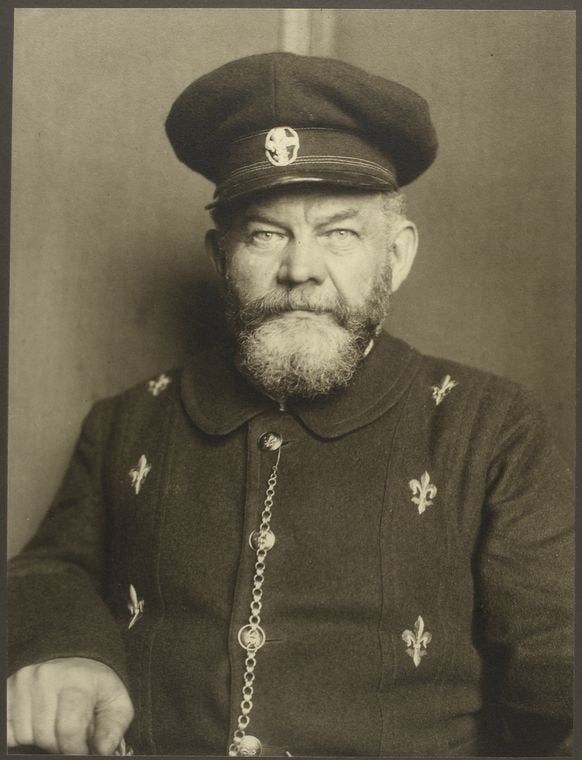 Portraits of Immigrants Arriving On Ellis Island
Popular in the Community