WASHINGTON -- Less than a month into his first term as a U.S. senator, Arkansas Republican Tom Cotton is already proving to be one of the most hardline foreign policy hawks in the chamber.
Last week during an appearance on CNN, Cotton called for a new "war on Islamic terror," saying the U.S. military must "get back on offense all around the world."
"We can't win the war on Islamic terror on defense, we have to win on offense," Cotton told CNN. In a speech to The Heritage Foundation the day before, Cotton had compared the negotiations of the P5+1 (the U.S., Russia, China, the U.K. and France, plus Germany) with Iran to the appeasement of Nazi Germany. He also said Obama was wrong not to send U.S. forces to intervene in Syria's civil war.
On Wednesday, as a guest on MSNBC's "Morning Joe," Cotton reiterated the need for America to go on the attack to combat ISIS. "We kill them there before they kill us here, it's very simple," he proclaimed. "The more we bomb, if we're killing terrorists, the safer we are."
Cotton's fiery rhetoric comes as no surprise to anyone familiar with his one term in the House. But now that he wields more power as a senator, some in Washington's foreign policy circles are worried, as it's become clear that chief among his priorities is upending nuclear talks with Iran.
Cotton has already made serious attempts to leave an imprint on those negotiations, laying out the case in public speeches and interviews that the United States should showcase a firm military threat. In his Heritage speech, he called for "regime change" in Iran, despite recent evidence of a diplomatic thaw between that regime and the United States.
The idea that the U.S. would best be served by putting someone else in power in Tehran had more dovish observers befuddled. The current government, they argue, is demonstrably less antagonistic than any in recent history. And America's experience in Iraq has certainly shown how perilous regime change can be.
"It is time to give up the fantasy that the American public will go to war to overthrow another regime in the Middle East -- or that such a war would actually work," said Joe Cirincione, president of the non-proliferation advocacy group Ploughshares Fund. "The best way to advance American interests is to recognize that the Rouhani-Zarif government is the best chance we've had in 35 years to resolve key issues, manage our differences and to open up political space inside Iran for the Iranian people to do what only they can do -- take back their country."
Others, meanwhile, say Cotton is willfully ignoring actual progress being made in the Iran talks. Dylan Williams, a vice president of the pro-Israel advocacy group J Street, noted that under the interim agreement, Iran's nuclear program has been frozen and has begun to roll back for the first time. Also under the agreement, the IAEA has "unprecedented access" to Iran's nuclear facilities -- something that was absent prior to negotiations -- and that access would end if talks collapsed.
"The U.S. and our partners have been making significant progress in talks with Iran over their nuclear program, and at this point in time, it would be deeply harmful of Congress to impose new sanctions and risk giving the Iranians an excuse to walk away from the table," Sen. Chris Murphy (D-Conn.), who serves on the Senate Committee for Foreign Relations, told The Huffington Post. "In the interest of achieving a better deal, it is critical that the U.S. not be responsible for a breakdown in negotiations and that we take the time to continue these talks."
Cotton hasn't been coy about his intentions. He has said that he supports imposing more sanctions on Iran precisely because he believes it will hasten the end to current negotiations, calling it in his Heritage speech the "intended consequence." And while his talk of regime change may seem brazen to some, others in the foreign policy world find it perfectly acceptable.
"A more democratic regime in Tehran that respected the basic human rights of its people would certainly be preferable to the autocratic theocracy currently in place, and I think there is nothing wrong with members of Congress articulating such a preference," said Matthew Kroenig, a senior fellow at The Atlantic Council who has previously made the case for attacking Iran. "Unfortunately, the current regime is strong and the United States does not have any sensible, practical means of bringing about a more desirable form of government in Iran."
Cotton's office did not return repeated requests for comment. But it's clear from his early time in office that he's not taking a back seat, despite his lack of seniority. And his fellow lawmakers seem to be taking notice.
"Sen. Cotton is already on his way to marking himself as the premiere warmonger of the 114th Congress," Rep. Alan Grayson (D-Fla.) told The Huffington Post. "I think this is just the beginning of his efforts to see that we're involved not just in one war or two wars, but perhaps 15 or 20 wars; that's the way he'd like to see it."
In the Senate, Cotton has natural allies. He serves with fellow Republican hawk John McCain (Ariz.) on the Armed Services Committee, and has a seat on the Senate Select Committee on Intelligence. And his own life experience has fed his worldview. As a former Army Ranger, Cotton is quick to tell audiences that he does not take lightly the prospect of military action. Borrowing a quote from Winston Churchill while speaking at The Heritage Foundation, he said that "only those who have not tasted war's bitter cup would wish another sip."
Still, not all of the nation's top military officers share Cotton's enthusiasm for U.S. military action against Iran.
In a 2012 interview, Gen. Martin Dempsey, chairman of the Joint Chiefs of Staff, told CNN that it was ambiguous to conclude that Iran is clearly set on weaponizing its nuclear technology. He also noted that economic sanctions, diplomacy, international cooperation and defensive preparedness were beginning to have an effect on Iran's nuclear program.
"We are of the opinion that the Iranian regime is a rational actor and it's for that reason I think that the current path we're on is the most prudent path at this point," Dempsey said.
A Pentagon spokesman told The Huffington Post last week that Dempsey's 2012 assessment "is still accurate."
Before You Go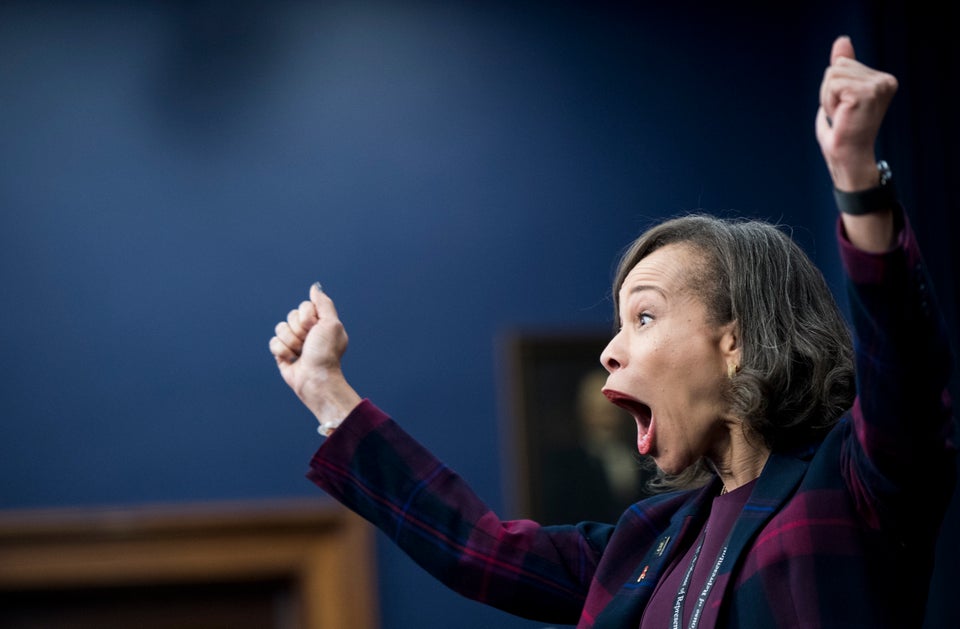 Scenes From 114th Congress And Capitol Hill
Popular in the Community