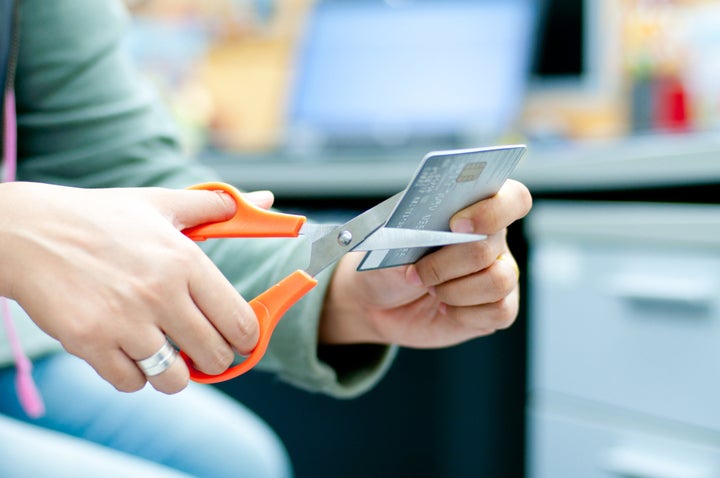 It helps to be either independently wealthy or completely free of responsibility when launching a new company. I quit my full time job last year to give myself 12 months to focus completely on my tech start-up. With the help of my parents (who have made many sacrifices), I have managed to keep a (very modest) roof over my head. This is excellent because I have a 13-year-old daughter. While couch surfing would be something that wouldn't faze me in the least, its frowned upon when you are a parent.
In fact being a parent has been a great cause of stress for me during this entrepreneurial endeavor. On top of missing her 8th grade class trip to Washington, D.C., this year, I have also recently had to put an end to my daughter's tennis lessons (a tough deal for a five-foot-ten inch, 13-year-old with a lot of talent). Granted, there are many people with far greater problems than this and I do count my many blessings every evening, however there is an enormous level of guilt in the fact that my dreams and aspirations have meant the sacrifice of my child's own dreams and aspirations. Typically for a parent, it is the other way around.
"Speaking about the 'glamour' of entrepreneurship: "You're giving up security, you have no money." -- Jason Sosa, Immersive Labs, TechStars, Episode 4
I remember watching the TechStars Episodes on television (TechStars is an incubator program that provides tech start-ups with a small amount of working capital and a $100k investment into their company), and at one point, Jason Sosa, CEO and Founder of Immersive Labs used money from the company so that his wife and kids could have groceries. It caused enormous internal strife between him and his business partners at that time, and I remember thinking, "Dude that was so dumb, why did you do this if you couldn't still support your family?"
I would actually like to take this moment personally apologize to Jason for thinking that way.
Because now, after more than a year of entrepreneurship, I understand exactly what he was going through.
I understand that look of sheer terror in feeling completely incompetent in not being able to provide stability for your family.
I understand that look of loneliness and disbelief that every single person around you seems clueless as to the crushing hopelessness of your situation.
I understand the look of frustration at believing in yourself, your brain, your intuition and your drive only to feel pummeled by the economics of reality.
Entrepreneurs need to believe 100 percent in what they are doing. And that means "failure is not an option", even when failure is staring you in the face. You pivot until you cannot pivot anymore and even in failure you try and use those lessons for the next project you build (the one that you believe again, will have success).
With that level of focus, drive, and dedication, there is no opportunity to think in advance that success might not happen and you will at some point have to worry about providing rent or food or health insurance (or tennis lessons) for your family.
Oh entrepreneurship you are a cruel and merciless mistress.
So in the end we get... Tacocopter and Luxury Shopping Sites
"The very best start-up ideas tend to have three things in common: they're something the founders themselves want, that they themselves can build, and that few others realize are worth doing." -- Paul Graham, November 2012
When people who are independently wealthy, and people who have no responsibilities are the only ones able to see an entrepreneurial idea through to fruition we wind up with a tech space that is reflective of those lifestyles. Unfortunately, this means that there is an enormous number of luxury shopping start-ups, a lot of focus on how to make couch surfing more pleasant, and even firms looking to use drones for fast food delivery. What it also means is that development of technology tools in the family space is severely lacking.
And it is an important space, representing a huge consumer market that the "money" in tech markets realizes is virtually untapped.
In fact, Dave McClure and Christina Tsai at 500 Startups held a conference last year titled "MamaBear", identifying that family market as $2.1 trillion of consumer dollars. Although this conference was a great start, as is the fact that 500 Startups can boast investing in 25 tech start-ups focused on families (in 2012 with an eye on going for 20-plus investments per year), it is just scratching the surface of helping entrepreneurs with families who see a need in their own life and desire to bring that product to market.
Start-up ideas do not come to only those people who can afford them. You may say that entrepreneurs with an idea and with drive will find a way to make them happen, by any means necessary. I am that person. My start-up has seen any great number of successes this year. We can boast a solid signup rate, and have made exciting plans for moving forward. But, in order to do that I have leveraged every means at my disposal. Some paid off and some have felt as though I have bargained with the Devil and lost.
One day I hope that I can tell you it was all worth it. No -- scratch that, one day I hope that my daughter will agree with me that it was all worth it.
Related
Popular in the Community