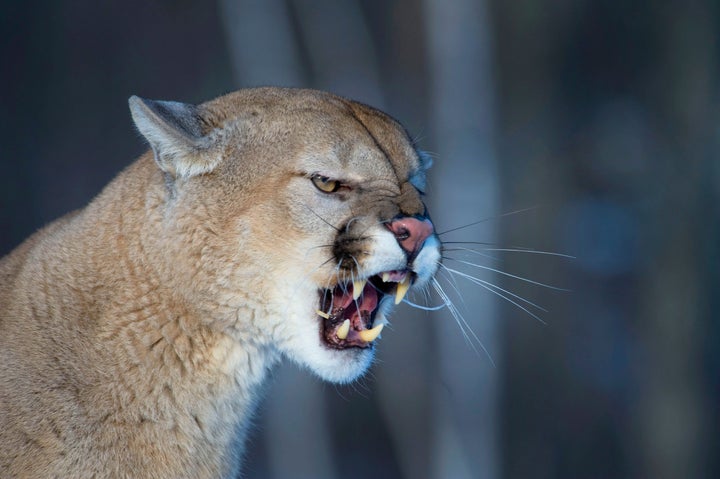 The students spoke, and the school board vetoed: One high school opening in Utah won't be calling themselves the "Cougars."
Students across the Canyons school district voted to select the "Cougars" as the new mascot for Corner Canyon High School -- slated to open in fall 2013. But the Board of Education decided that victorious mascot -- selected by 23 percent of voting students -- is too offensive toward women, KSTU-TV reports. The term "cougar" is often informally used to reference an older woman seeking a sexual or romantic relationship with a significantly younger man.
CNN reports that the Board's decision to override the student vote stems from a series of complaints from parents, who called in to complain that the term "Cougar" has become derogatory, according to a memo from Canyons Superintendent David Doty. Concerns were also raised about similarities to neighboring Brigham Young University and other schools in the district.
"We have received numerous e-mail messages and phone calls from parents and patrons in Draper asking us to reconsider the inclusion of 'Cougars' as a mascot option," Doty wrote to the Board. "Opposition to the 'Cougars' focuses on a concern that the mascot, combined with the school's blue/white/silver color scheme, will be too similar to Brigham Young University. Many also have commented on the negative double entendre of the word 'cougar.'"
Kearns High School is one of the schools in the district whose mascot is already the cougar -- and Bill Cosper, Kearns football coach and athletic director, said he's baffled by the decision. With Kearns, BYU, Union High and Monument Valley High sharing the mascot, "Cougar" bumper stickers, flags and other paraphernalia abound in the area. And to his knowledge, no one has complained about it in the past.
"To me, a mascot is usually an animal - I mean, I don't know how to even respond to that," Cosper told The Salt Lake Tribune. "In all my years here, or in all of sports, that's never been brought up. Maybe somebody just watched a show or something about it on TV. That is pretty wild, though."
In January 2010, Colorado state Rep. Mike May proposed banning high schools from using cougars as mascots in response to a Democratic state bill that restricted high schools from using Native American references for school mascots.
Last fall, school administrators at an Arizona high school issued a ban on pink T-shirts that the Gilbert High School cheerleading squad was planning to wear to raise money for breast cancer research, citing the shirts' "objectionable slogan."
The shirts read "Gilbert Cheer" on the front and "Feel For Lumps, Save Your Bumps" on the back, featuring a pink ribbon for breast cancer awareness.
"The 'Fight for the Cure' is a serious matter and is much bigger than the slogan," Gilbert High School Principal J. Charles Santa Cruz said in a statement at the time.
Calling all HuffPost superfans!
Sign up for membership to become a founding member and help shape HuffPost's next chapter
BEFORE YOU GO