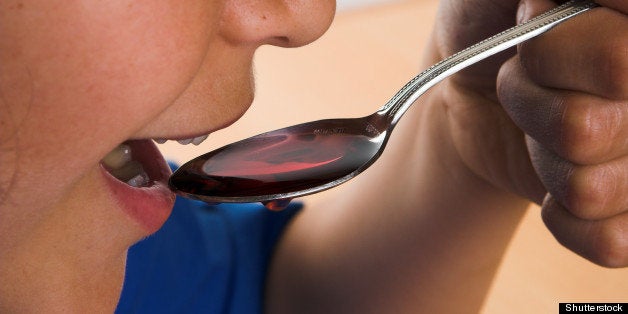 More than 40 percent of parents are giving their very young children cold medicine that they shouldn't be taking, according to a new poll from the University of Michigan.
In 2008, the Food and Drug Administration issued a warning to parents not to give kids younger than age 4 over-the-counter cough and cold medicines -- even if labeled as "children's medications" -- since they may cause side effects in these young children and may not be effective. However, the new poll shows that more than 40 percent of parents give these medicines to kids under 4.
"These products don't reduce the time the infection will last and misuse could lead to serious harm," study researcher Dr. Matthew M. Davis, M.D., director of the C.S. Mott Children's Hospital National Poll on Children's Health, said in a statement. "What can be confusing, however, is that often these products are labeled prominently as 'children's' medications. The details are often on the back of the box, in small print. That's where parents and caregivers can find instructions that they should not be used in children under 4 years old."
The results of the poll are based on answers from a survey administered in January of this year to 498 parents with a child between ages 0 and 3.
WebMD reported back in 2008 that the danger of very young children taking cough medicines meant for older kids lies in dosage errors.
Popular in the Community